Rabbit Class YR/1
Welcome to Rabbit Class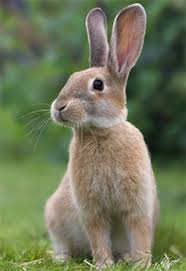 Welcome to Rabbit Class
Mrs Proctor, Mrs Zebedee and Mrs Baronne
Monday 30th March
I hope you all had a good weekend. Did you have really varied weather where you live? I had sunshine, rain, snow and lots of wind! Mrs Proctor was out in her garden planting lots of vegetables and helping her son to put a new liner in our pond. Hopefully when we are all back at school we will be able to pond dip in our lovely school pond.
This Happy Monday is based on the Winnie The Pooh stories by A.A. Milne
https:/i.pinimg.com/originals/8d/f6/11/8df61105a62a523979c5d7b03e9739ce.jpgCaption
Todays task
Can you make your own 'Happy Monday' poster? Make one with your favourite characters from a book, television. or film. You might choose to do one that includes the people you live with or your friends . Make it really bright and eye catching. Something that might cheer you up if you are having a bad day.
Have a good day and stay safe
Mrs Proctor, Mrs Zebedee and Mrs Baronne
---
---
Friday 27th March
It's Friday!! Which means one thing, it's nearly the weekend for you and your grown ups ;)
I have attached your learning task for today and it's at the bottom of this page, it's called 'Spot the Difference'. Don't worry if you don't have a printer you can just find the differences on the computer screen.
Have a lovely weekend and stay safe!
Mrs Zebedee, Mrs Proctor + Mrs Barronne
---
Thursday 26th March
Good morning! It looks like it's going to be another beautiful day...so if you can try and make the most of it :)
How did you get on with your challenge yesterday!? I'm sure you all managed to workout that it was....Elmer!
Now today's task is a little different. As part of keeping everyone smiling the government have asked you to create a rainbow picture to put up in your windows at home. Then when you go on a walk you can count how many you can spot. You can use any material to create you picture so go wild!! The more colourful and crazy the better.
Mrs Zebedee, Mrs Proctor + Mrs Baronne