Hedgehog Class Y3/4
Autumn 2.
Hello and a huge welcome back. We have hit the ground running and have continued with our fantastic learning and immersive topics. In English, we are creating a non-chronological report all about the Stone Age in an attempt to show other classes how much we have learned. In art, we have designed and created our own Stone Age cave paintings in our cave.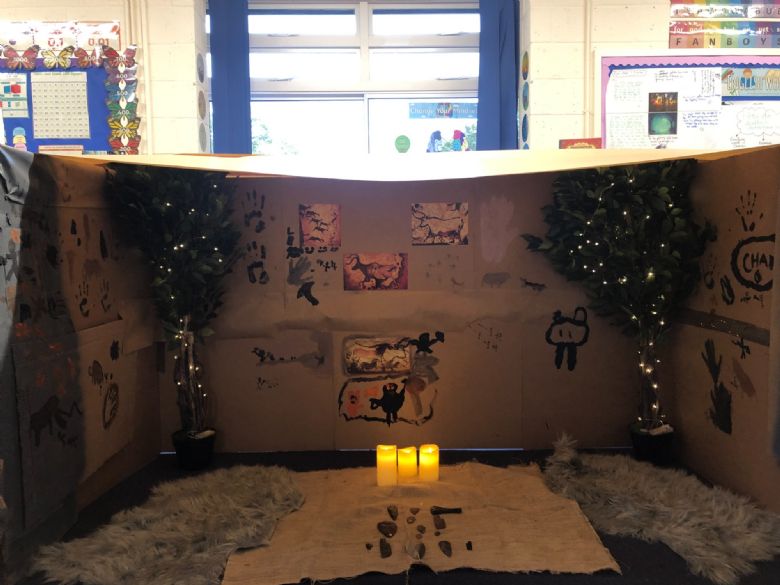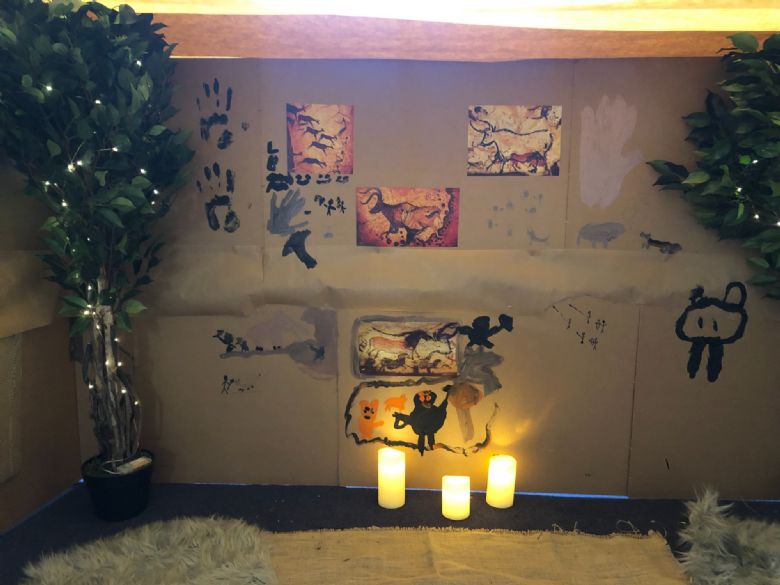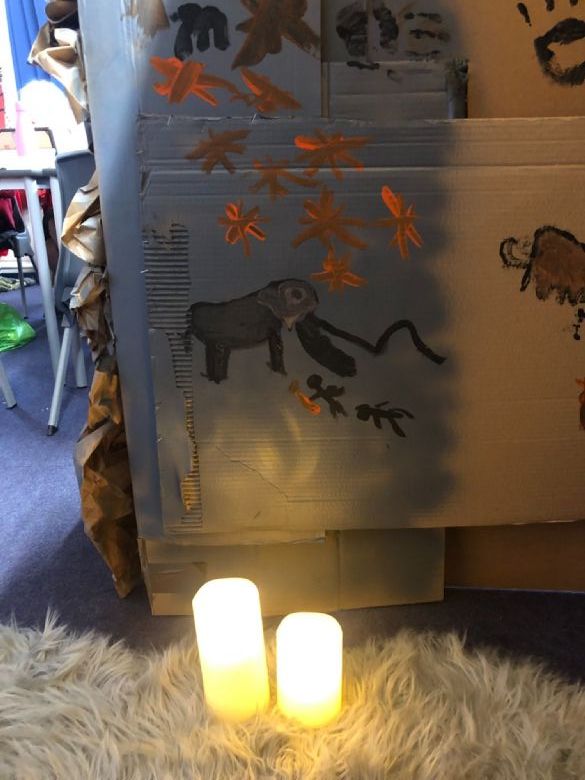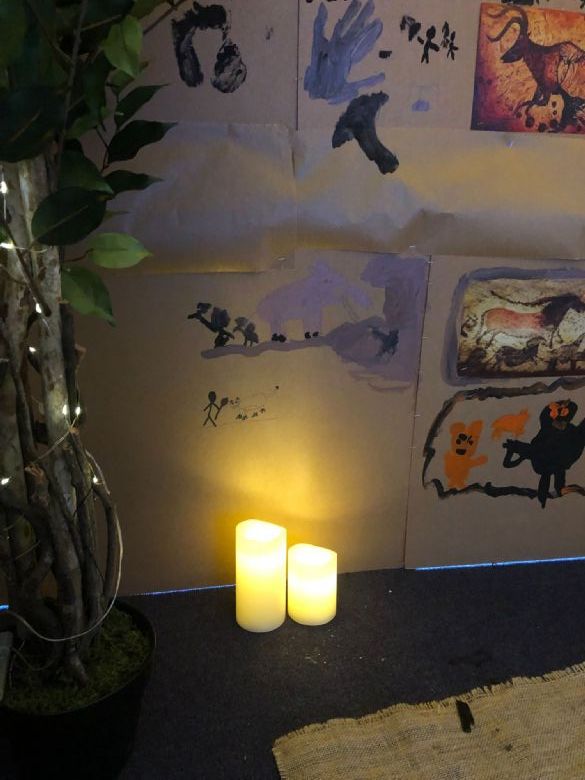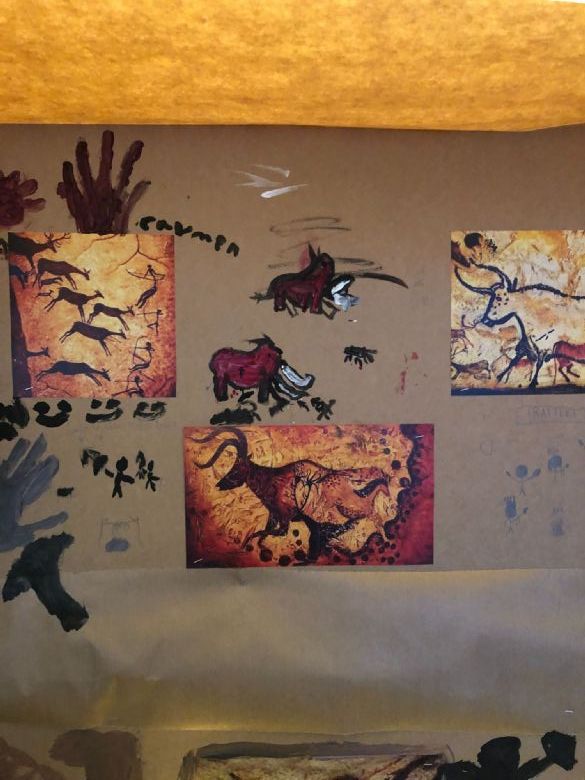 During remembrance week we created some eye-catching art work using the symbols of poppies and using newspaper clippings from the end of the war.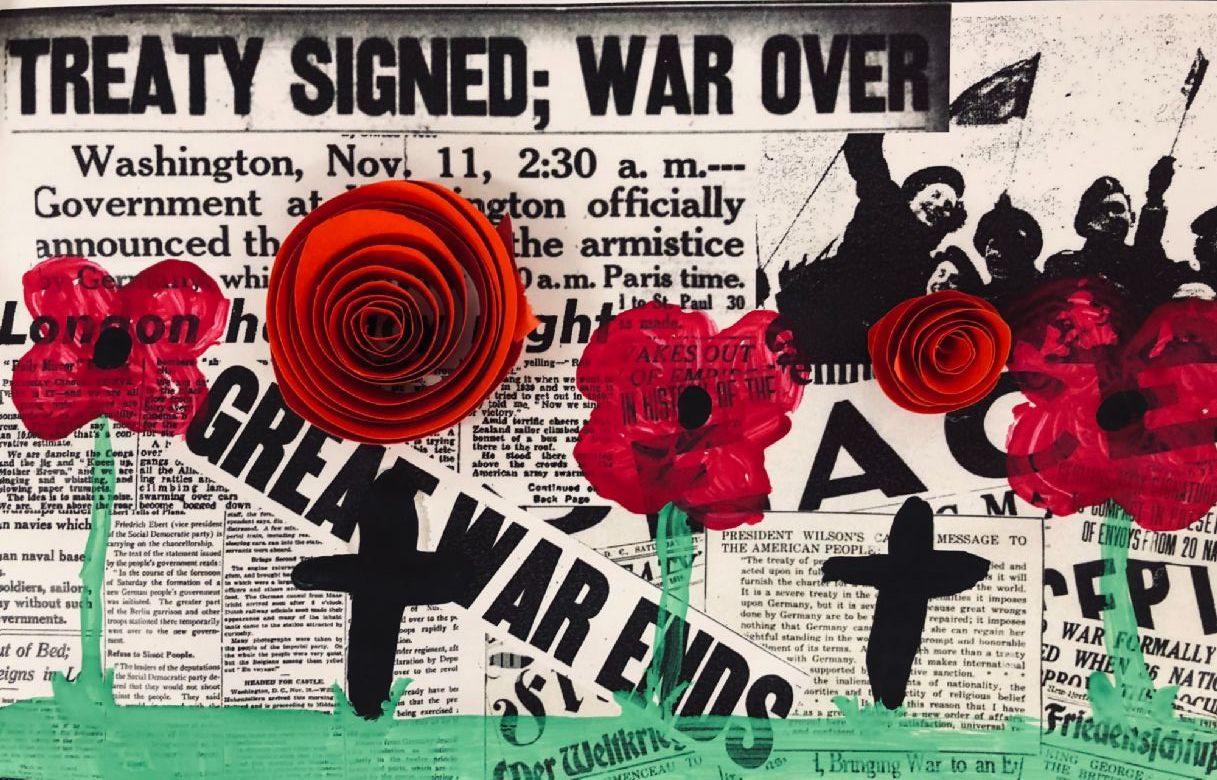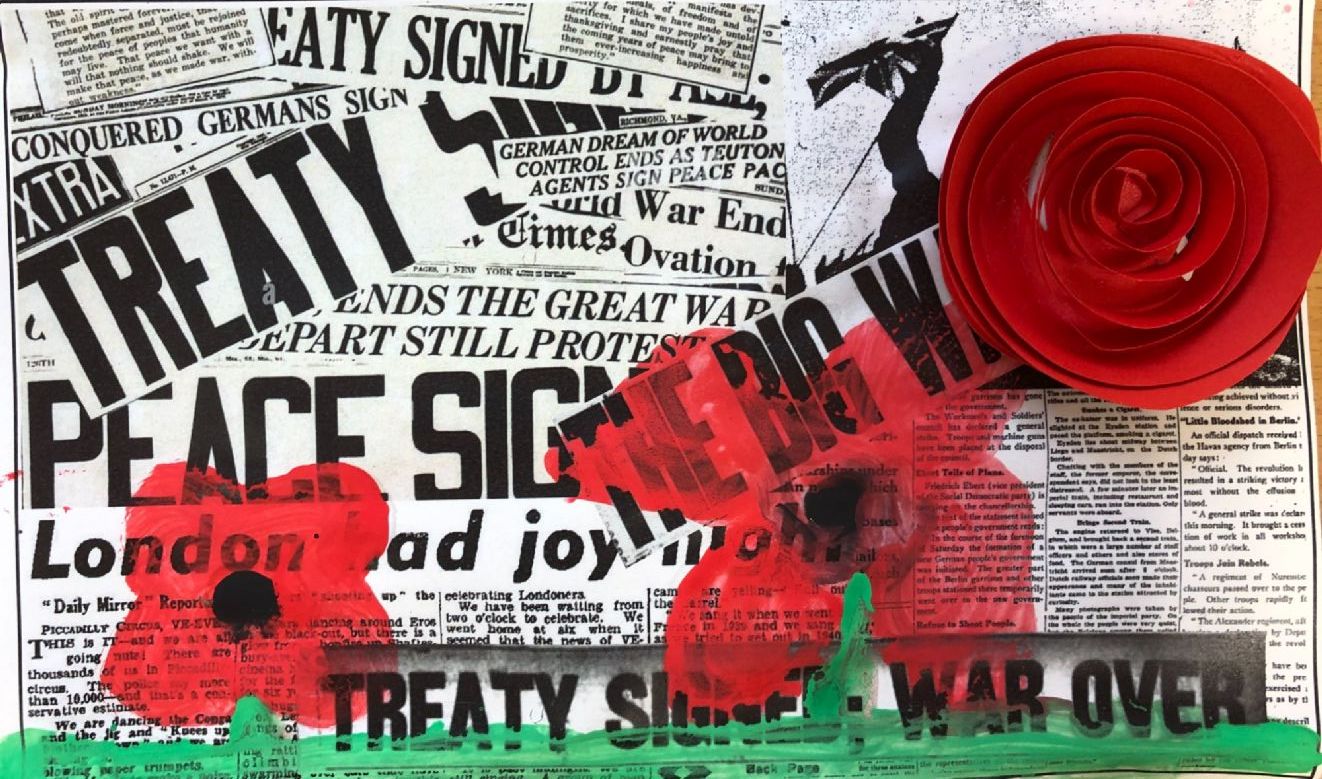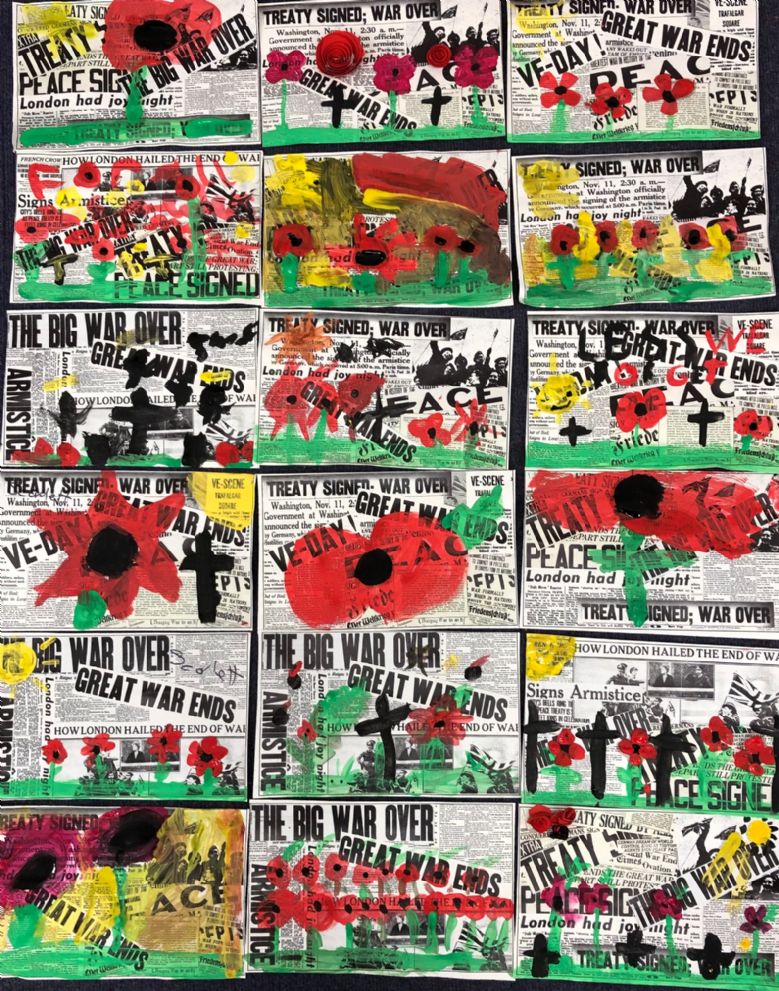 Autumn 1 and happy half-term.

Hello parents of Hedgehog class. Your children have all worked so hard this half term and I am so proud of everything they have achieved. We have been learning all about the Stone Age and this has been combined with our English learning. Your children have written a first person narrative based on Stone Age Boy and have just completed their instructions detailing how to wash a woolly mammoth. In art and design and technology your children have been creating cave paintings and Stone Age weapons out of soap. Here is our display just outside our classroom showcasing some of their amazing work.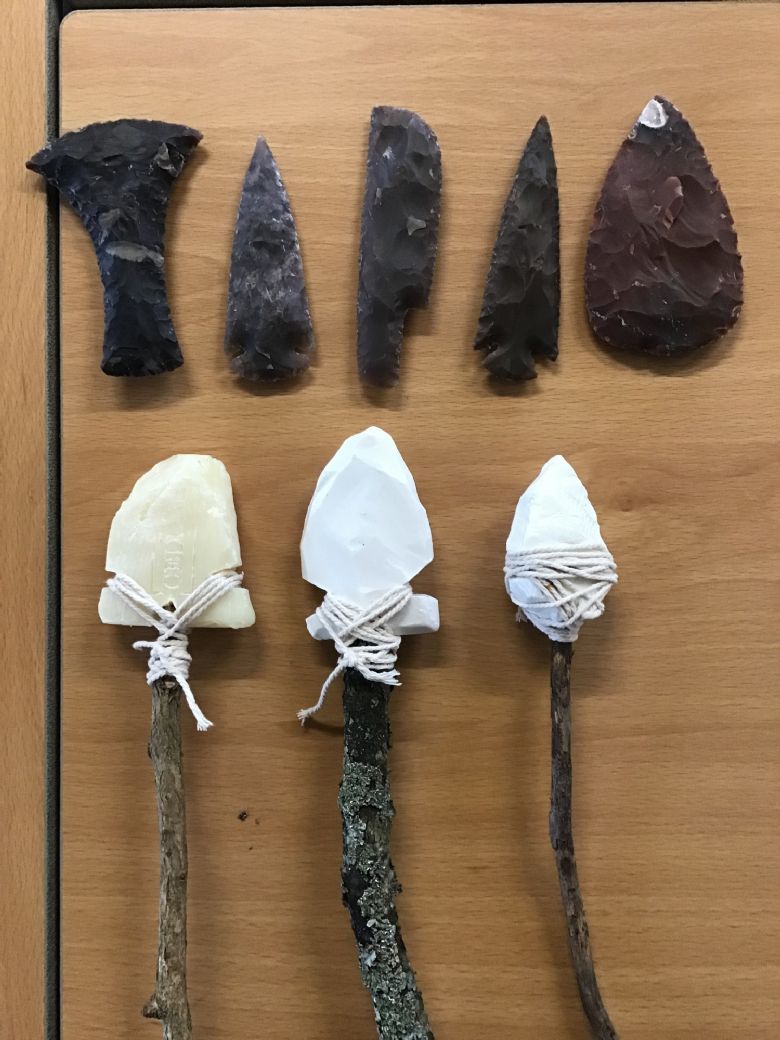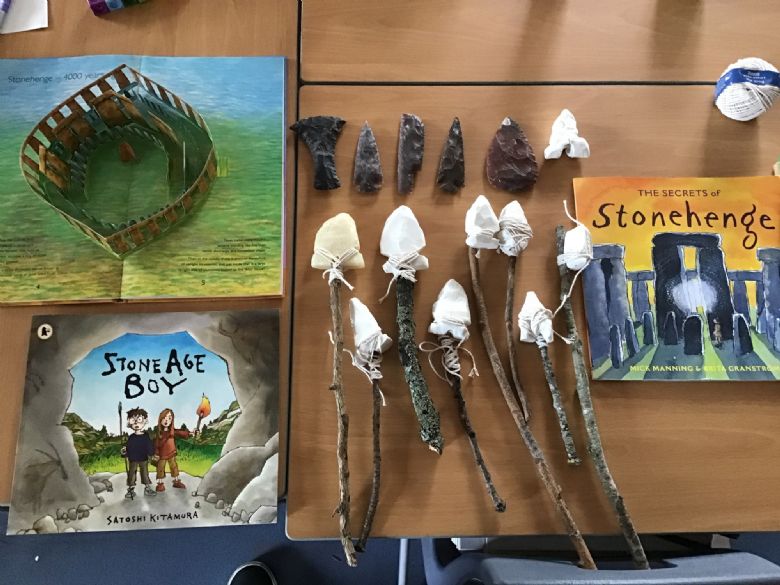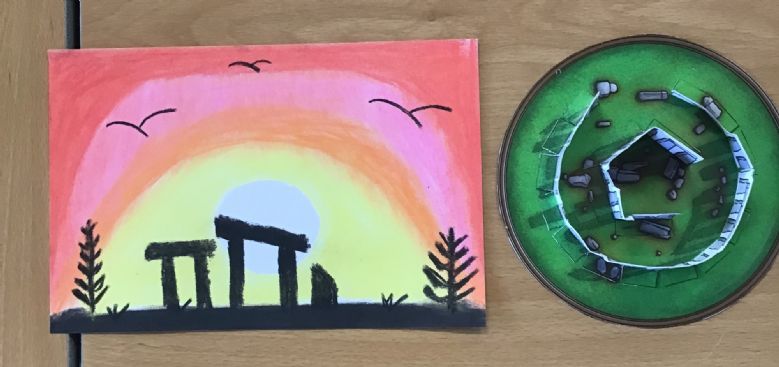 Welcome Back! I am so happy you are here!
Dear New and Returning Hedgehogs,
Welcome back to school, for many of you it has been an extremely long time since your were last in and it is a pleasure to welcome you back. I am very excited about this year, it has only been the first but I know it will be a brilliant year.
Remember to ask your grown-up to read the September Parent Leaflet PDF saved at the bottom of this page. This leaflet contains all the information your grown-up needs to make sure you start school safely.
We have lots of exciting learning planned for this year and you can find out more about this term's topic by looking at the Curriculum Map Autumn 2020 and Welcome Letter PDFs saved at the bottom of this page.
From Mr Ralph.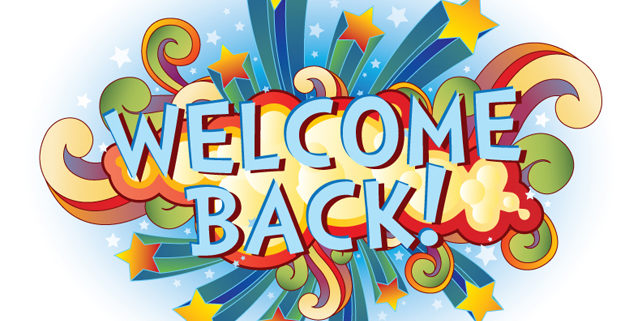 Friday 17th July!
Congratulations you have done it! We made it to the summer holidays. Thank you to you and your parents for all of your hard work and dedication. Enjoy the summer, we can't wait to have you back in September!
Todays suggested activity is to go and said goodbye on the class blog!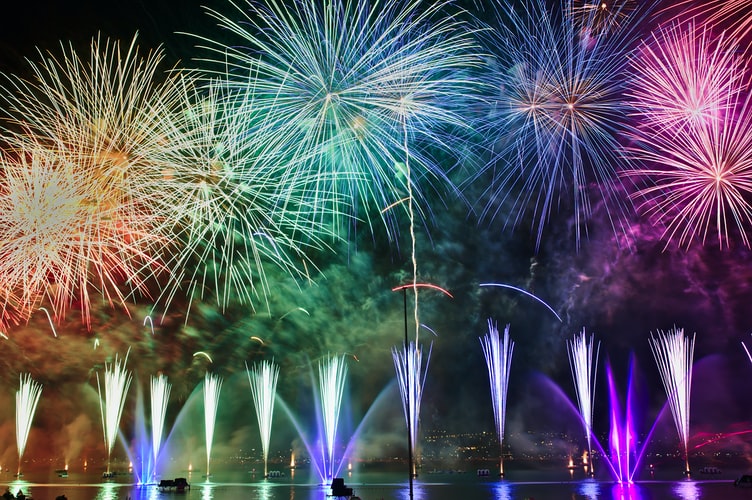 Dear Hedgehogs
I write you this poem before you depart
I have missed you so much while we have been apart.
It has not been easy learning from a distance,
I am so proud of your hard work and persistence.
Classes and teachers, playtime and friends
There is so much to look forward to when quarantine ends.
Throughout this time many of us have been feeling blue
The school has been empty without you.
Though this time is hard to comprehend
Just remember that tough times will always end.
We've had so many special times, but now it's time we part
Just know you will always have a special place in my heart.
Thursday 16th July
Geography- Activity: Ask children to imagine that they're an explorer on an expedition to Machu Picchu. Can they write a letter/report to send back home, describing the site and what they've seen there. They could also illustrate their letter/report with drawings or diagrams of the ruins in their mountain landscape. What would life have looked like when this magical place was full of life?
extension activity- can you children research some of their favourite places and do the same?
Wednesday 15th July
Science- Make your own ice cream
Did you know you can make homemade ice cream in a bag in less than 10 minutes with just milk, salt and ice? You don't even need a freezer!!
This awesome kitchen science experiment for kids involves lots of interesting chemistry and you end up with a great tasting dessert at the end!
HOMEMADE ICE CREAM IN A BAG
WHAT YOU NEED TO MAKE ICE CREAM IN A BAG
A large bag of ice
Salt
Milk – we used chocolate milk
A tablespoon sugar and a tea spoon vanilla essence – optional
Ziploc bags
Tea towel
HOW TO MAKE ICE CREAM IN A BAG
Pour a cup of milk into a ziploc bag. Add the sugar and vanilla essence ( or just use flavoured milk ). Make sure the bag is properly sealed.
Half fill a bigger ziploc bag with ice and add a good amount of salt.
Put the milk bag into the ice bag and give it a good shake.
Keep the milk in contact with the ice as much as possible.
Keep rolling the ice over the milk, the ice in the bag will get VERY cold, so put a towel around the bag to protect your hands.
Check the milk after 5 minutes, it should be a similar consistency to ice cream, if not keep going for a bit longer.
Tuesday 14th July
Suggested Activity:
English
https://www.literacyshed.com/catchit.html
Watch this amusing savannah story and tell someone what happened to get the events in the story clear in your mind.
Your task is either:
To tell the story from a meerkat's point of view. Remember that stories are told in the past tense and that time conjunctions (next, when, then, later, suddenly) are used to place and link events in time.
Example: Early one day, under the searing heat of the African sun, my trusty band of courageous meerkats and I carried out our daily check of the precious fruit we had been guarding with pride for many months, while it grew and ripened. Having checked all was well, we began our busy search for food. Meanwhile, a cunning vulture flapped down through the savannah heat waves and settled on the branch immediately above our prized treasure. This looked like trouble!
OR
Create a commentary for the 'rugby' scene at the end of the film. Think about how commentaries contain the who, what, where, when and why to tell the viewer/audience exactly what is happening in the present tense.
Example: Slinky Joe, comes up craftily on the left, hurling himself like a human cannon ball at the vulture's fearful talons and wraps himself around the precious fruit. Brilliant footwork from the meerkat team!
Monday 13th July
English
Alma is a story about a young and inquisitive child who makes a terrible discovery.
This story is one that benefits from suspenseful writing, today I would like you to write an introduction to this story, why is the town empty? Why are there names on a wall? Why are there so many different dolls in the shop?
Maths
please continue to work through whiterose home leaning and remember bbc bitesize, classroom secrets and my mini maths are all there to offer further challenges.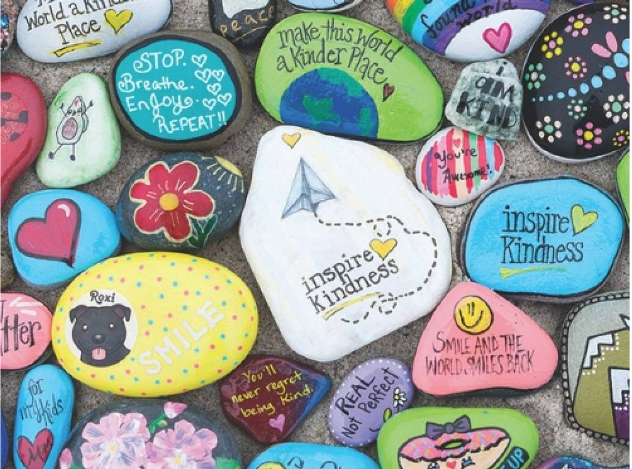 Art- Have you ever stumbled upon a colourful rock that has been painted in bright colours or has an uplifting message written on it? You may have just found a kindness rock! Rock painting is a trend that has picked up popularity in recent years. Whether you're an artist who is looking for a new way to be creative or someone who wants to share a positive message with others, painting rocks might be for you.
https://inspirekindness.com/blog/rock-painting#:~:text=kindness%20rock%20anyway%3F-,A%20kindness%20rock%2C%20sometimes%20called%20a%20kindness%20stone%2C%20is%20simply,or%20small%20as%20you%20like!
Friday 10th July 2020
Hello Hedgehogs todays activity is based around animals. I know many of you have a passion for nature and animals everything from horses to red pandas, dogs to penguins and elephants. I want you to research facts about your favourite animals, but you can choose the way to present these facts; you can produce a persuasive piece of writing explaining why your animal is the best, a piece of art, a model of their environment etc.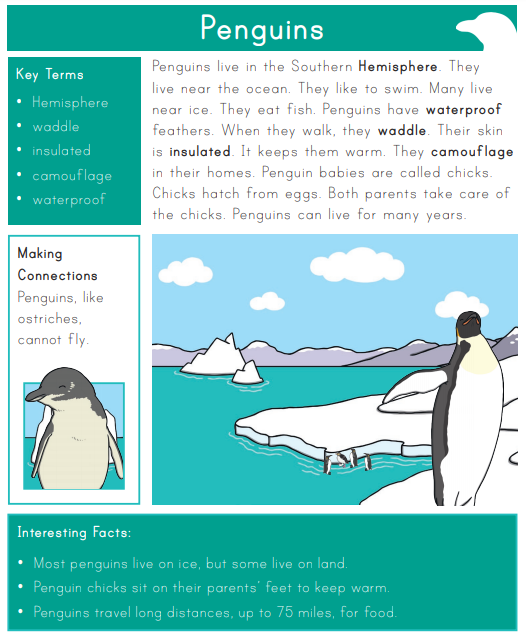 https://content.twinkl.co.uk/resource/d0/d0/us-s-6-kindergarten-penguins-fact-file_ver_1.pdf?__token__=exp=1594324564~acl=%2Fresource%2Fd0%2Fd0%2Fus-s-6-kindergarten-penguins-fact-file_ver_1.pdf%2A~hmac=1067e1a41d3ff82e4c976a9fd55a83ed8a81429f7649415e2f138b8ad8aaece6
Thursday 9th July 2020
Over the past 2 weeks you have looked at several characters and stories in English. I want you to compare and contrast 2 very special characters, the Wishgranter and the Dream giver.
What similarities are there between the two characters? What links them? What messages can you take forward from their stories?
https://vimeo.com/36833415 the Dreamgiver
https://vimeo.com/175734318 the Wishgranter
After completing your comparing and contrasting I would like you to think of your own character based upon
the Wishgranter and Dreamgiver, will you character be the Luckgranter, the Hopebringer, the Joyleaver or the Happinessleaver. Draw and describe them I would love to see what you come up with.
Geography
I have been very lucky to travel to America and see some amazing sites. One of the most interesting places was the Gandcanyon. I would like you to research facts about this amazing place. Where is it? How deep and wide is it? How old it is?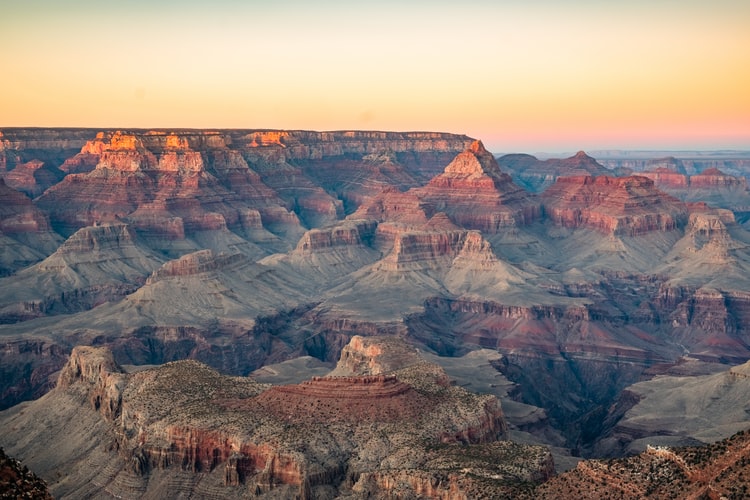 Wednesday 8th July 2020
English- following on from your work on the Wishgranter I want you to research into lucky things and why they are considered to be lucky.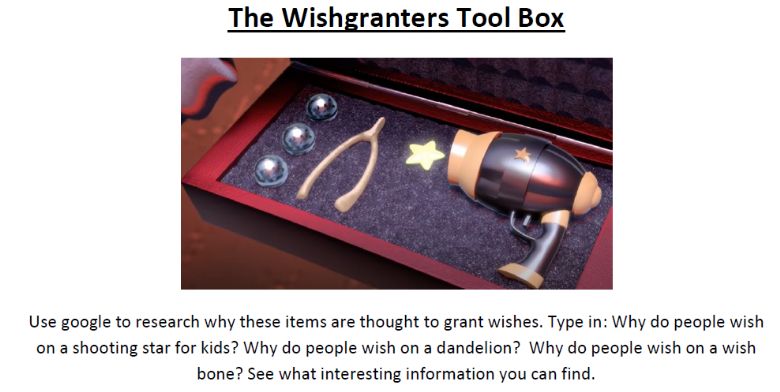 Can you find anymore lucky symbols or items?
Tuesday 7th July 2020
English- literacyshed.com
1. What does the first man wish for?
2. Why do you think the wish granter looks bored when he grant's the first man's wish?
3. What causes the wish to get stuck?
4. What are some of the things the Wishgranter does to try and get the young boy and young girls attention? Do you know what objects he uses?
5. What goes wrong with these objects?
6. Write a thought bubble for the young boy, as he walks back to the bus with his wish seemingly ungranted.
7. Write a thought bubble for the young girl, as she walks back to her shop with her wish seemingly ungranted.
8. Why do you think the man with the money bags, gave the Wishgranter a coin?
9. How does the Wishgranter feel at the end seeing the two people meet?
10. What do you think happens next to the young couple?
11. If you could wish for one thing, what would it be and why?
Monday 6th July 2020
What will emerge from the tiny door?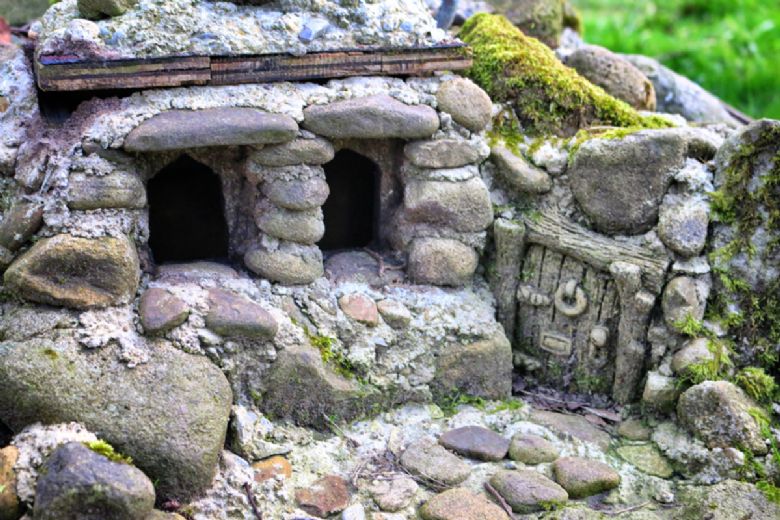 How will the boy react to seeing it emerge?
'The Borrowers' is a book by Mary Norton about little people called 'Borrowers' who borrow things from people's houses. What do you think the difference is between borrowing and stealing? Have you ever borrowed something, but then forgotten to give it back? Is that stealing?
If we borrow every single book from a library, is that borrowing? Is it still a library?
If I ask you if I can steal your pencil case and you say yes, is that stealing?
Friday 3rd July 2020
At the bottom of the page is a PDF file dedicated to creative writing and how to use simple activities to help develop your already amazing writing. Please begin to work through this and I would love to see any examples of your work.
Science and English- It's high time to create a Plastic Bag Free World!
Today is The International Plastic Bag Free Day and is a unique opportunity to spread the word that a plastic bag free world is possible and that sound environmental alternatives to single use plastic bags are available. I would like you to research alternatives to plastic that can be used, facts about the dangers of plastic in the modern world and how people can make a difference. You can do this through a poster, persuasive letter or report.
For a challenge I would like to see if you could invent something to help the world get rid of single use plastics and help the world heal. I can't wait to see what your creative minds come up with.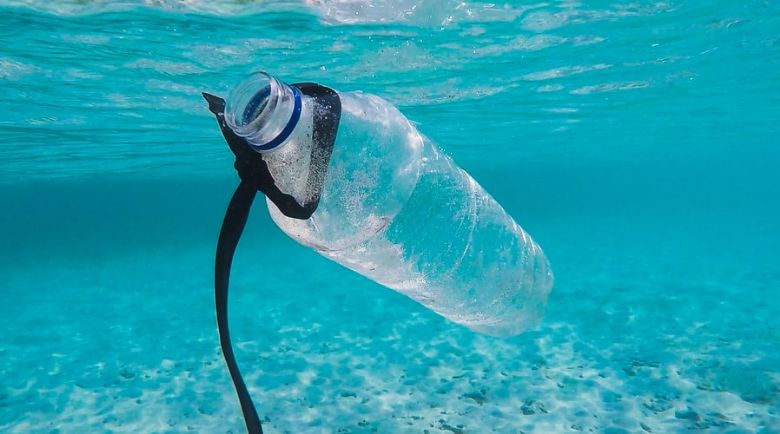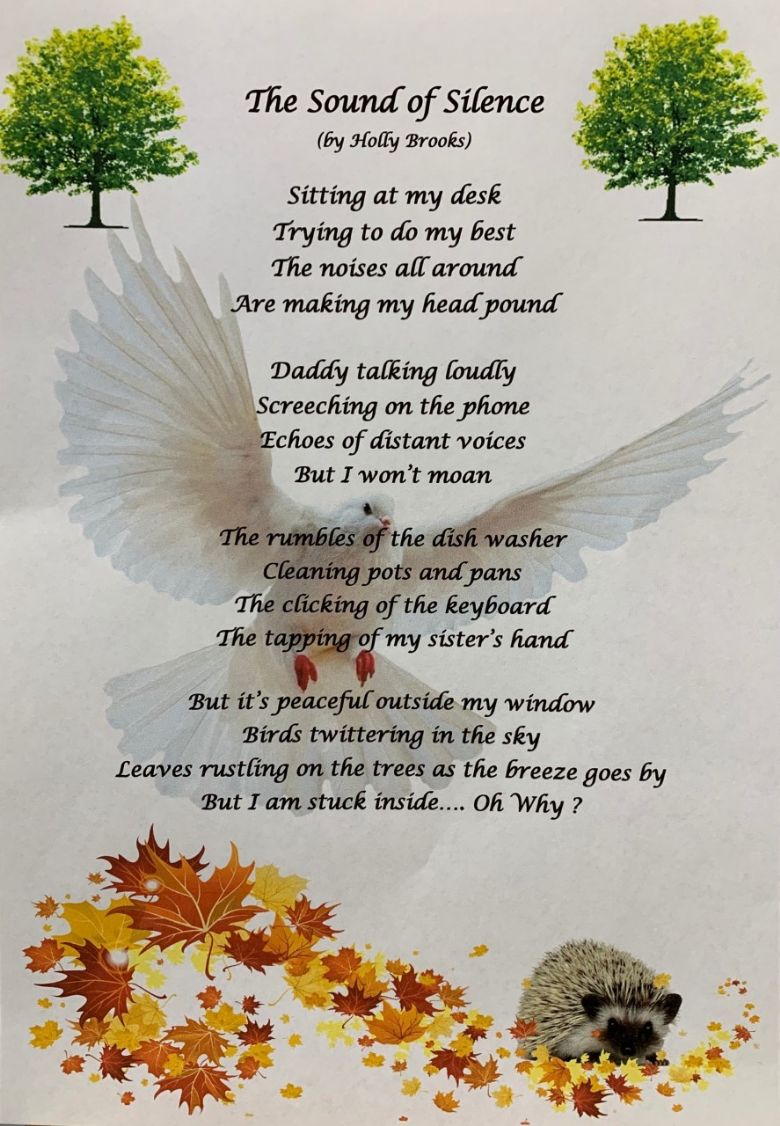 Thursday 2nd July 2020
The sound collector
A stranger called this morning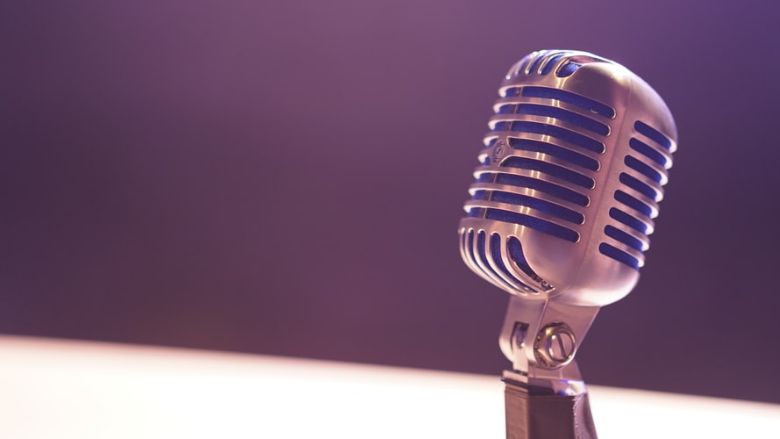 Dressed all in black and grey
Put every sound into a bag
And carried them away
The whistling of the kettle
The turning of the lock
The purring of the kitten
The ticking of the clock
The popping of the toaster
The crunching of the flakes
When you spread the marmalade
The scraping noise it makes
The hissing of the frying pan
The ticking of the grill
The bubbling of the bathtub
As it starts to fill
The drumming of the raindrops
On the windowpane
When you do the washing-up
The gurgle of the drain
The crying of the baby
The squeaking of the chair
The swishing of the curtain
The creaking of the stair
A stranger called this morning
He didn't leave his name
Left us only silence
Life will never be the same
From All the Best – The Selected Poems of Roger McGough.
What sounds can you think of? What sounds would you collect? What are your favourite sounds? Remember to think about onomatopoeic words.
I would like you to create your own poem based upon the sound collector.
---
Wednesday 1st July 2020
Perfect picture!
Can you draw a picture showing why the sun is important to us?
Story starter!
She had finally done it. She had trapped the sun...
Please continue the story what happens next?
Art and Craft-
This super-easy playdough recipe is the perfect way to spend a rainy afternoon inside. It's quick enough to hold a young child's attention and you only need a few storecupboard ingredients. Little hands can play with the results straightaway, so there's immediate gratification for all involved!
Makes 1 coloured ball
Prep 10 minutes
You will need
8 tbsp plain flour
2 tbsp table salt
60ml warm water
food colouring
1 tbsp vegetable oil
Method
1. Mix the flour and salt in a large bowl. In a separate bowl mix together the water, a few drops of food colouring and the oil.
2. Pour the coloured water into the flour mix and bring together with a spoon.
3. Dust a work surface with a little flour and turn out the dough. Knead together for a few minutes to form a smooth, pliable dough. If you want a more intense colour you can work in a few extra drops of food colouring.
4. Store in a plastic sandwich bag (squeeze out the air) in the fridge to keep it fresh. You can make a batch of colours and give away as kids' party bag favours or hold a playdough party for your child's next birthday.
Tuesday 30th June 2020
Sentence challenge!
Can you use similes or metaphors to describe the picture from yesterday?
You could focus on describing the following things:
sun
snow
ground
trees
sky
clouds
chain
Monday 29th June 2020
Question time! Catching the sun!
What has the woman used to catch the sun?
How has she managed to trap it?
What is she doing in the picture?
What will she do with the sun now?
Where do you think here home is?
What would happen to the earth if we were further away/closer to the sun?
Why do we need the sun?
How do humans use the sun?
How do plants use the sun?
What would happen if the sun died?
Maths- whiterose resources attached at the bottom of this page. Week 10. Please work through them supplementing with my minimaths and classroom secrets free resources.
Friday 26th June 2020
Science experiment-
Before we had clocks and watches people used sundials to mark the passing of time.
A sundial measures time by the position of the sun and usually has markings for each hour of sunlight. Sundials have something in the centre which casts a shadow over the markings showing what the time is. There are lots of ways to make a simple sundial, you can draw around your shadow from the same central point at different times throughout the day, use stones or even just a simple straw or you can draw around your own shadow from the same spot.
What do you notice about how the shadow moves?
Does it always stay the same size?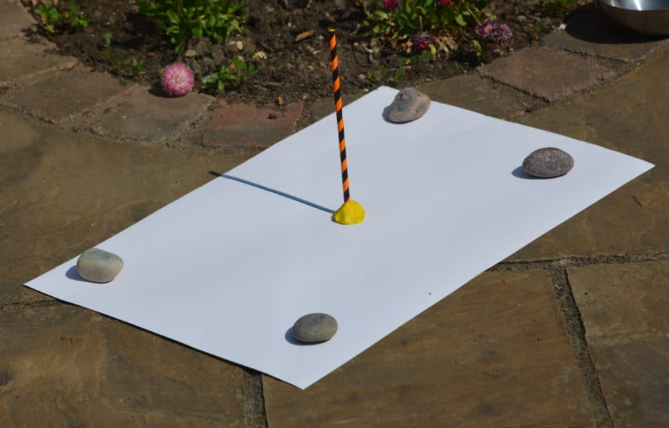 Thursday 25th June 2020
English-setting description
the literacy shed free resources.
Setting descriptions are important to any tale. It adds detail, sets the mood, can introduce characters and make you want to know more. Using the video above I would like you to create a detailed setting description using descriptive language, fronted adverbials and expanded noun phrases and a range of sentence lengths.
Can you use senses in your description? The sound of the water, the smell of the trees, the heat of the fire etc.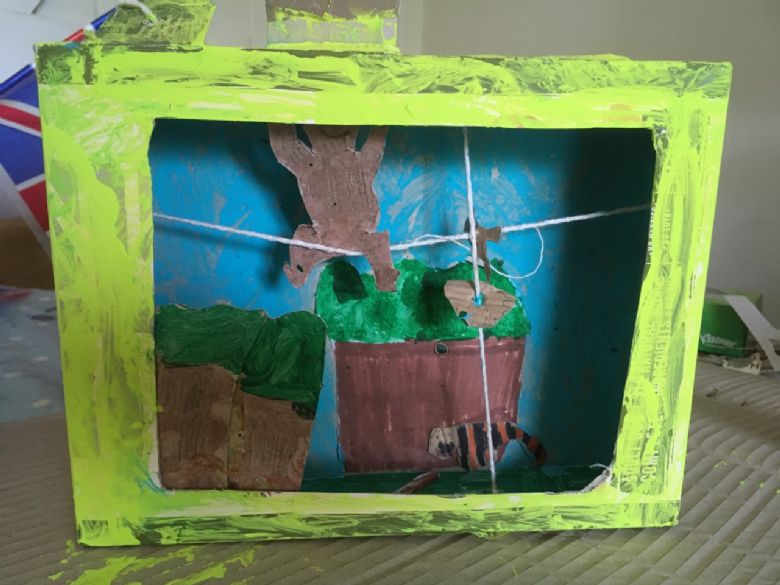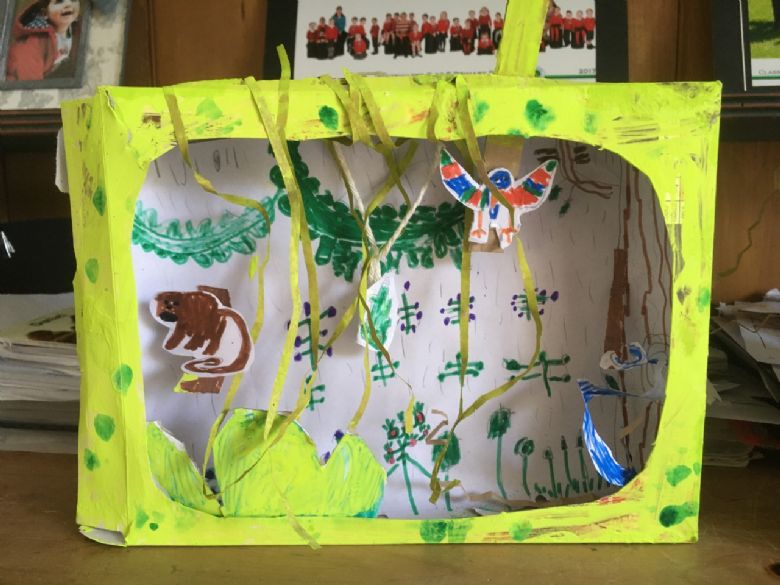 Wednesday 24th June 2020.
Suggested activities- Science
This week is set to be a scorcher and it is very important to remember although the sun is lovely, it can also be dangerous. Due to this I would like you to create a sun safety poster;
How can you keep safe in the sun?
What are the dangers of the sun?
What items can you use to help you stay protected?
After creating your poster I would like you to create a new device to help keep you cool. Could you create a swimming pool suit? Sunglasses that have fans attached and tv screens in the lenses? I can't wait to see what you create.
English- The time traveller uses a massive grandfather clock to allow him to travel in time. I think that would be hard work to carry around. I want you to suggest a new way for him to travel in time what could he use? How is it better?
Create an advert using descriptive and emotive language to promote your new time travel product.
Maths please continue to work through the whiterose home learning menu, supplementing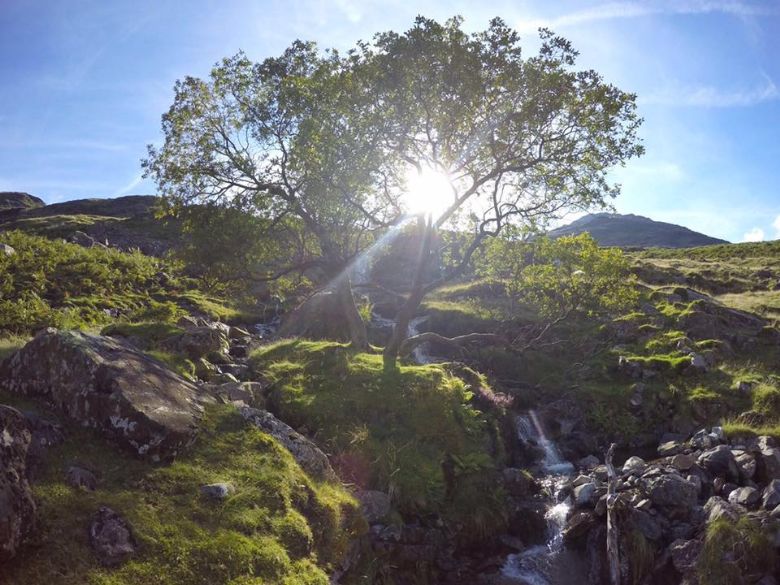 work is necessary.
Tuesday 23rd June 2020.
English- following on from yesterdays post about the time traveller I have a few more challenges for you;
Sentence challenge!
Relative clauses...
Can you use a relative clause to add extra information to a simple sentence?
E.g. The clock, which he carried with him everywhere, enabled him to travel through time.
The man was tired.
The clock was heavy.
The time traveller looked weary.
Perfect picture!
Imagine you have just travelled through time into the past or future. Draw or describe where you have just landed.
Monday 22nd June.
Happy Monday Hedgehogs I hope you all had a good weekend and are ready for another week of learning.
Today is World Rainforest Day.
I want you to create a piece of art to celebrate the amazing rainforests around the world and the divers beauty they have. Please send in any photos or drawings so we can create a class celebration of rainforests.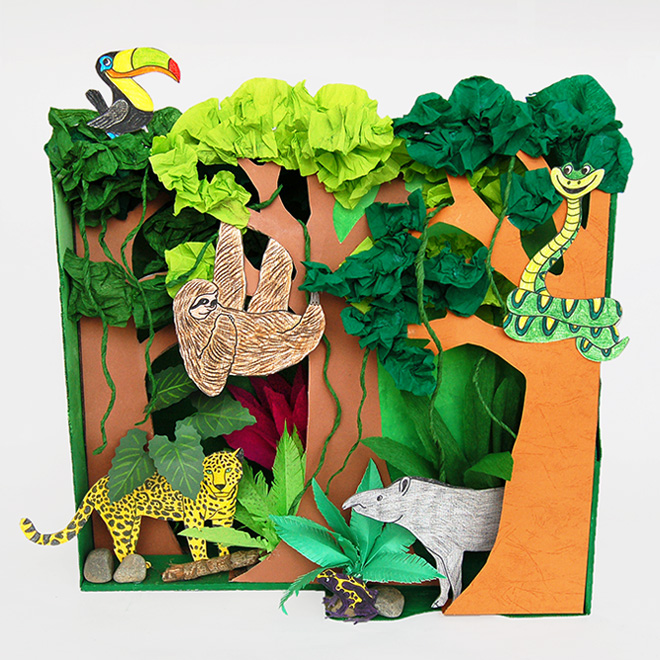 Maths.
Whiterose week 9 - All sheets are attached at the bottom of the page. Please work through these and supplement with classroom secrets, twinkl and my mini maths free resources.
English- The time traveller.
Story starter- please continue the story.
The traveller plodded slowly across the long, cobbled bridge. Rain spat from the sky, pounding against the cold road, mist and cloud blocking any sunlight that could brighten the occasion.
He could feel the clock digging into his back as he walked. It went everywhere with him, or rather he went everywhere with it. The clock was the key to everything; the key to moving through time and space. It was what had allowed him to see everything that had been, and everything that had not yet come to pass.
Life as a time-traveller had its benefits, but it also took its toll…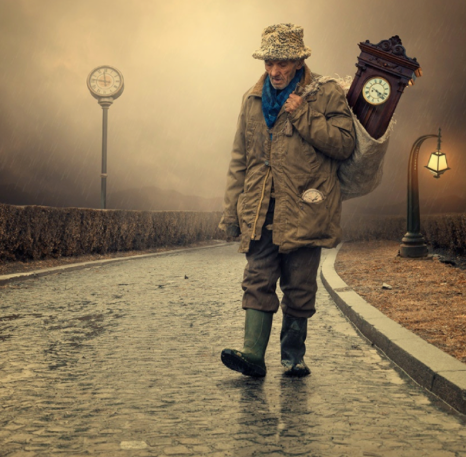 Question time-
Is there more past or future?
If you could travel back in time, would you change anything from your past?
If you could see into the future, what would you like to see yourself doing in 10 years time?
Why do you think the character is 'plodding' along? What does that tell you?
Friday 19th June
English - The lighthouse (the literacy shed)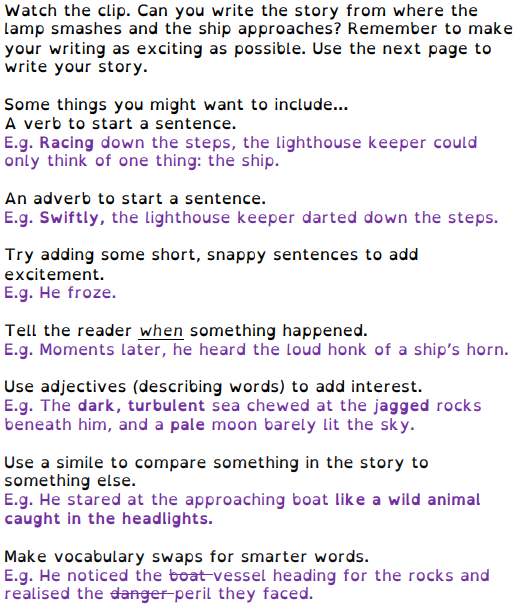 Art and design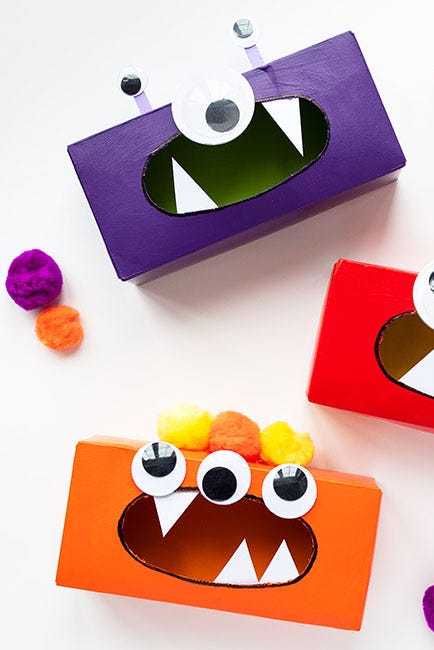 You probably have empty tissue boxes lying around the house already. When you're done, use the extra pom-poms to "feed" the monster. Turn it into a minute-to-win-it game by seeing how many pom-poms players can toss into the monster's mouth in 60 seconds.
Thursday 18th June
English
Your adverts really look like they are taking shape. In your advert you have mention fun activities, described the ideal setting and have asked enticing questions. There are still 2 more things to do;
Be sure to make them want to come, can you tell them places are limited and they need to come soon? Have you used explanation marks to draw more attention to your advert?
Publish your advert- I want to see pictures, interesting text, neat writing and a whole heap of fun activities.
Maths
please continue to work through whiterose home leaning and remember bbc bitesize, classroom secrets and my mini maths are all there to offer further challenges.
History
in school we are looking at the history of travel how things changed over time. I would like you to reaserch some different modes of transport from the past, and then I would like you to create a vehicle for the future that everyone will use in 100 years time.
Wednesday 17th June 2020
English
Whitewater is a beautiful place to work and go to school, we are surrounded by green countryside, fields, and farms. Many people would love to come to this school just because of its idyllic settings. Where are your schools based?
High up in the misty mountains, deep under the ocean, in icy caves or in the mystical skies. For English and your advert today, I would like you to create a setting worthy of your school and would make people want to visit.
please continue to follow whiterose maths daily.
Tuesday 16th June 2020
English
Adverts are used to grab your attention by offering you once in a lifetime opportunities or they have unique selling points (something no one else has). In order to make your school seem fantastic I need to know what amazing activities that your school offers. Do they offer flying lessons? Fire breathing lessons? Dragon history? Dragon races? Tremendous treasure hunts?
I want you to compose a list of fun activities and use descriptive sentences to engage me as the reader. Instead of just saying flying lessons could it be
You can watch the world fly by as you go soaring through the crystal-clear sky. Fly over the tallest mountains or swim at the bottom of the sapphire ocean.
Science experiment
https://www.youtube.com/watch?v=Bq1_fVcji4g
Magic Milk
Put a few drops of food colouring in a shallow bowl of milk, and they'll stay that way — as self-contained blobs. But add a little dish soap to a toothpick or a cotton bud and touch the food colouring, and the colours will swirl around on their own like magic.
I want you to try and explain how and why this happened? Is it to do with the liquids? The colours? The surface tension?
Please send in pictures of your experiment and your explanations
---
Monday 15th June 2020
Suggested activities-English
Dragon school!
This week I want you to focus on creating an advert for a new type of school. One example could be a dragon school what would you learn how to do? What would the school look like? Where would it be? your school can be any type of school you like.
For every advert you need a way of catching the readers attention, I would like you to name you school can you use alliteration? I would like you to design your own school emblem and lastly I would like you to write down questions to draw the reader in. e.g. Are you looking for adventure? Do you want to study in a world of magic and wonder? e.t.c
Maths- whiterose week 7.
At the bottom of the page are folders for year 3 and 4 containing worksheets for the week. Remember to be using timestables rockstars and my mini maths to supplement this.
Art- Please watch draw with Rob complete one picture and send it to the office so we can create something special.
Happy Friday
Friday 12th June 2020
Suggested activities
https://www.youtube.com/channel/UCBpgrJijMpk_pyp9uTbxLdg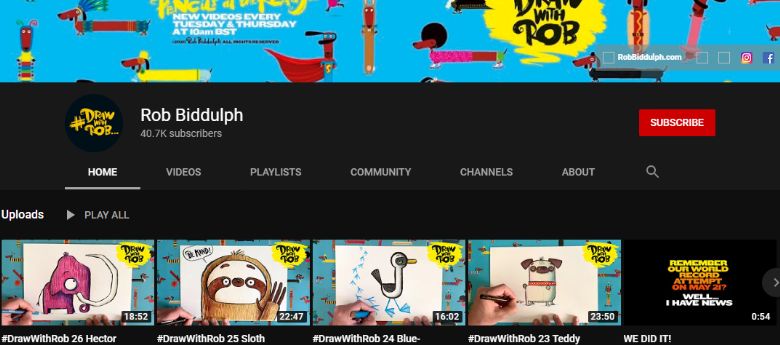 Draw with Rob Biddulph a famous illustrate who will show you how to draw one step at a time. We have been attempting a few in class and it is a lot of fun and really easy. Please choose one of the videos to watch and draw along with. After completing please describe your creature using adjectives and expanded noun phrases.
English- Please watch the video from the literacyshed.com below
What is the dreamgiver like? Describe him.
If you were to deliver a dream how would you do it?
Based on this create your own mystical creature who does a job that we never see.
What other links can you see from this story?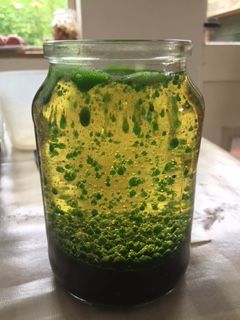 Thursday 11th June 2020
Suggested activities- Today I would like you to create a science experiment and try to explain how this experiment works.
What You Do:
Fill the flask most of the way with vegetable oil.
Fill the rest of the flask with water. ...
Add a few drops of food colouring; your choice of colour. ...
Break an alka-seltzer tablet into a few small pieces, and drop them in the flask one at a time. (be sure to ask for your parents help and don't do it without them)
Watch your lava lamp erupt into activity!
https://www.noguiltmom.com/kids-activity-make-your-own-lava-lamp/
Create an Instrument
Try and create your own musical instrument from different items around your home or garden. Please make sure you have permission to take and use things first! You might, for example, choose a range of different objects of different sizes but made of the same material (i.e. glass) and 'play' them by striking them, shaking or blowing into them. Be inventive and have fun!
What sound/s does your instrument make?
Why does it sound the way it does?
How does sound travel?
Can you create a tune with your instrument and write down the tune using notation?
Wednesday 10th June 2020
suggested activities- continue with maths and English.
We are very lucky to be surrounded by beautiful nature and often there are times we don't take it for granted. I would like for you to use the beauty of nature to help in a art and DT project. I would like you to create a scene using things you can find in the natural world, and I need you to tell me why you chose those natural things and why you decided to create that scene. This an example for you to use as inspiration. Please send any pictures of complete ones in I would love to see your creativity.
You are all doing an amazing job please keep it up!! You are all fantastic stay safe.
Celebration of some of your work.
Holly created a fantastic poster to show everyone what respect means great work.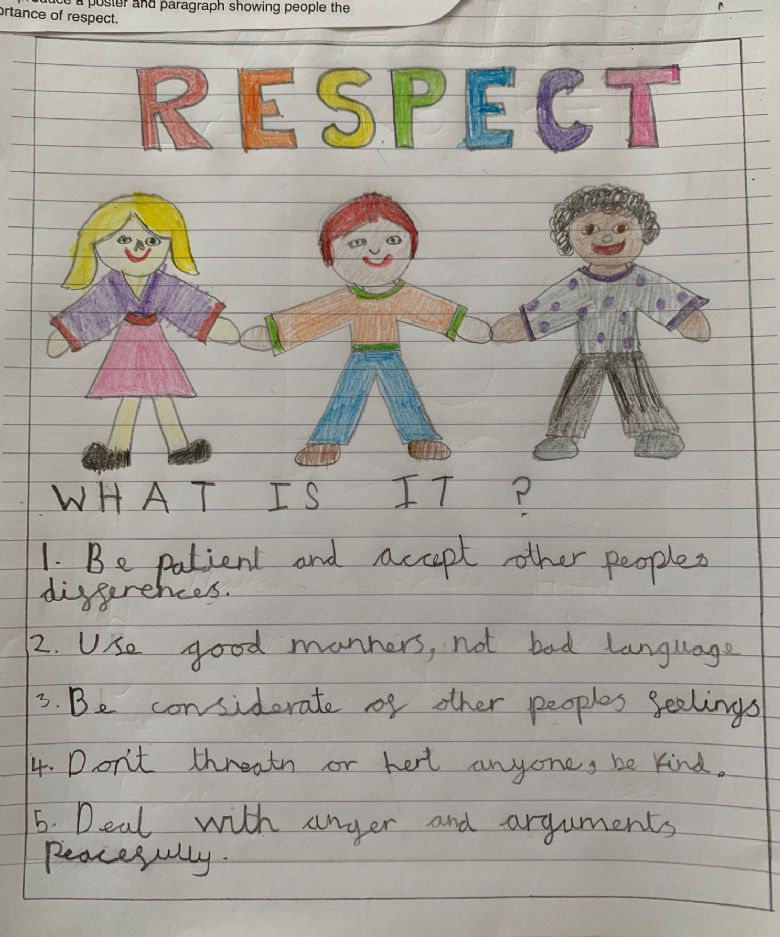 Ethan has completed a fantastic art project.

Eddie and Bertie have created super wanted posters for Robin Hood and the Sheriff.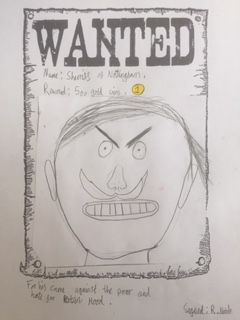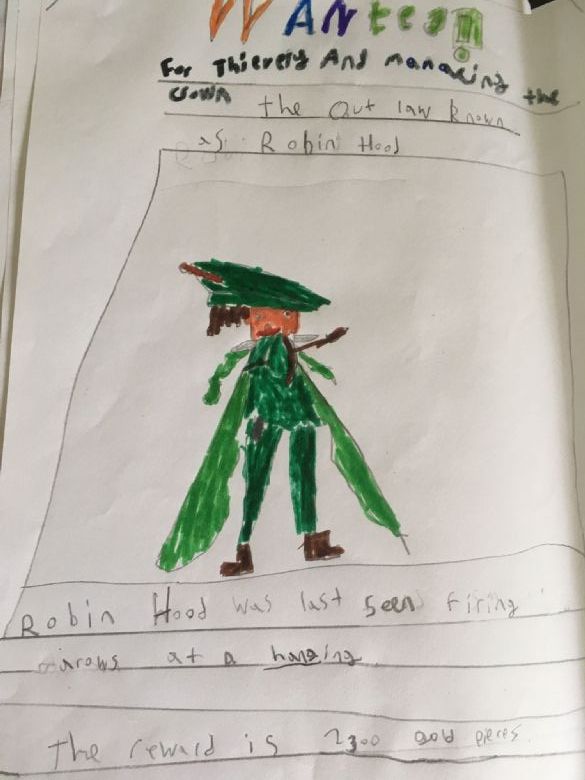 Tuesday 9th June 2020
Please continue with English and maths suggested activities at the bottom of the page and videos on the whiterose home learning hub.
The new school value is respect, Albert Einstein once said "I speak to everyone in the same way, whether he is the garbage man or the president of the university." Which is an important message of everyone should be treated equally and respected no matter what they look like, where they come from and where they are going.
Respect can also be defined as 'a strong feeling of admiration or approval of somebody/something because of their qualities or achievements'
Why do you think that respect is an important value for us to practise and live by as a school and as individuals?
How can you show respect for others and the wider world? I would like you to produce a poster and paragraph showing people the importance of respect.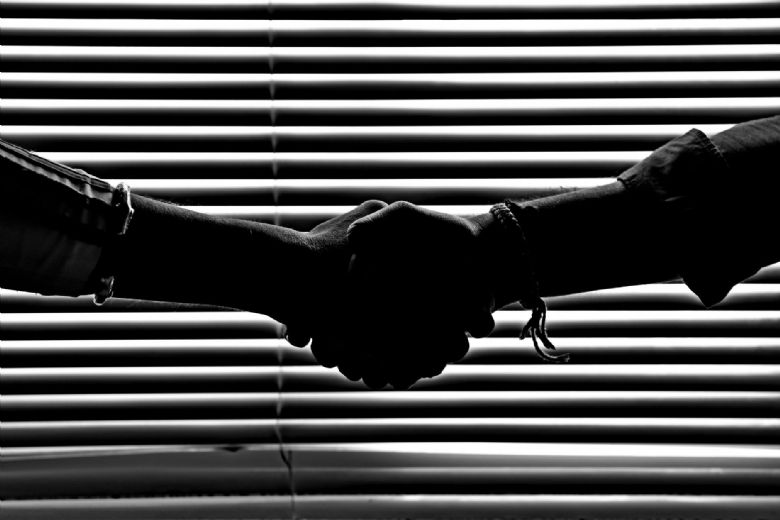 Monday 8th June 2020
Suggested activities- English 'Lost' at the bottom of the page is a PDF attached. This week I would like you to work through the activities. Day one look at the story starter and continue the story.
Maths - https://whiterosemaths.com/homelearning/year-3/ week 6
https://whiterosemaths.com/homelearning/year-4/ week 6
please work through the daily activities, watching the videos and using the worksheets attached at the bottom of the page.
Jasmin's what make me specail work. Well done.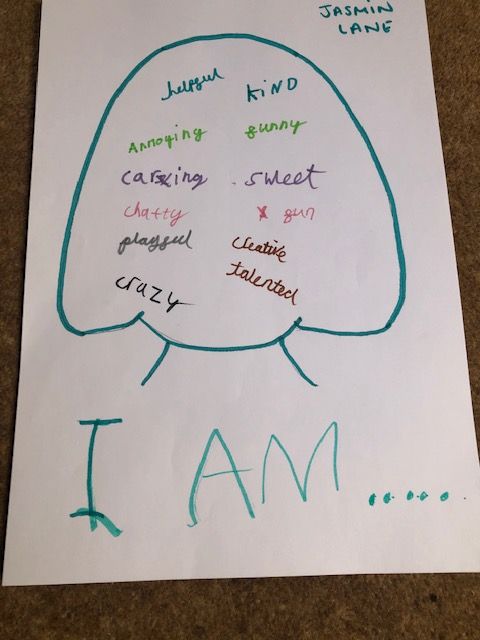 Happy Friday
Finishing of our week of looking at Robin Hood I would like you to do one more task;
Top Trumps!
Create your own pack of Top Trumps for the characters Robin Hood
Remember to include on each card a brief but detailed description of the character and their backstory or background.
Example: Robin Hood
'Eager as ever to return to the forest with his band of merry men. Robin is determined to do whatever it takes to help as many people as possible. You will always find him practising his archery and perfecting his camouflage.
Scores/ratings should highlight themes, such as Accuracy, loyalty, cunning, stealth and bravery etc. I can't wait to see some of them. Remember to make them colourful and eye catching.
I know some of you are finding lockdown still tough and working at home very strange, because of this is want you to draw an outline of yourself and fill it with what makes you special and everything you are thankful!
Have a great weekend Hedgehogs keep up the amazing work!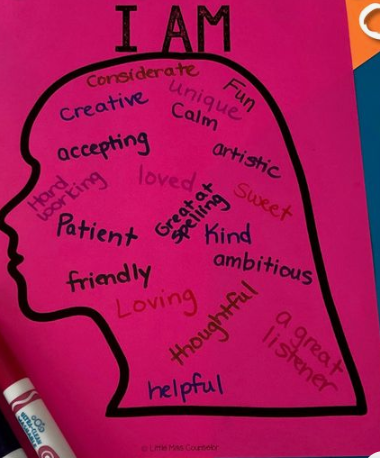 Jasmin's great wanted posters.

Abigail's dream bike and wanted poster.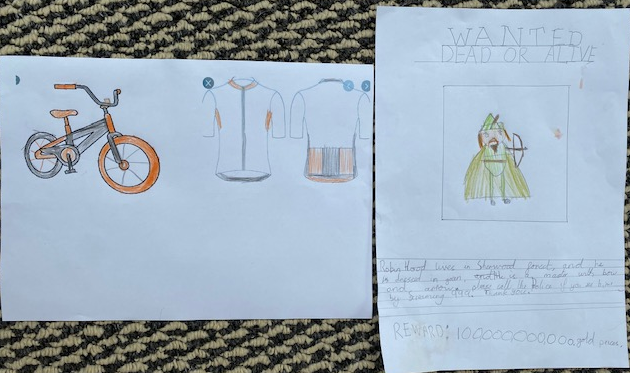 Evan's great portal projector.

Thursday 4th June 2020
Suggested activities - Robin Hood the Outlaw. (English, Maths, Art and History)
Robin Hood was a lord, he owned his own manor, had many people working for him, he was rich, he fought in a war for his country, he always did what was right. This description of a man is not one you associate with someone who becomes an outlaw, breaking the law and living in a forest. For many people Robin Hood is a hero for others he is a villain.
I want you to create a wanted poster for Robin Hood, how much would you offer as a reward for catching him? Why should he be stopped? What powerful vocabulary will you use to paint Robin as a terrible criminal?
Can you also create a wanted poster for the Sheriff of Nottingham?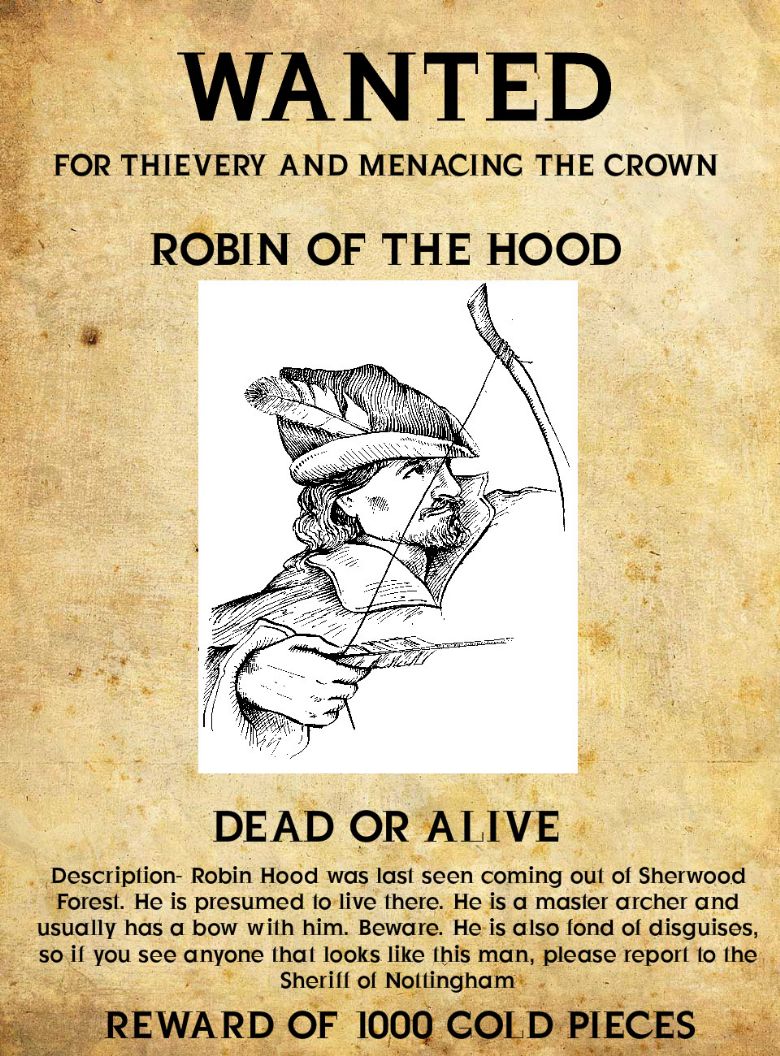 Photo from https://edu.glogster.com/glog/robin-hood-wanted-poster/1voc777626t
---
https://whiterosemaths.com/homelearning/year-3/ please continue with fractions lesson 3 and 4
https://whiterosemaths.com/homelearning/year-4/ please continue with fractions and decimals 1 lesson 3 and 4
maths sheets attached at the bottom of the page.
History, Art and DT - Yesterday was world bicycle day I would like you to research the history of bicycle and how they have changed over time, have the wheels always been the same size? What are they made from? Who created the first bicycle? I would also like you to design your own dream bicycle and send a picture in of it.
Photo from https://edu.glogster.com/glog/robin-hood-wanted-poster/1voc777626t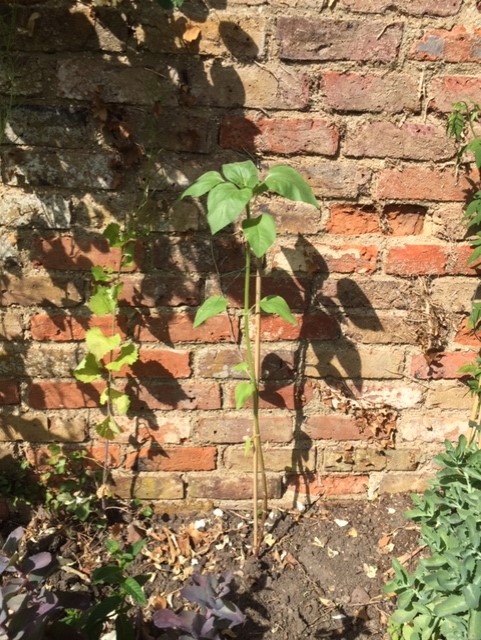 Eddie's sunflower and great Robin Hood work.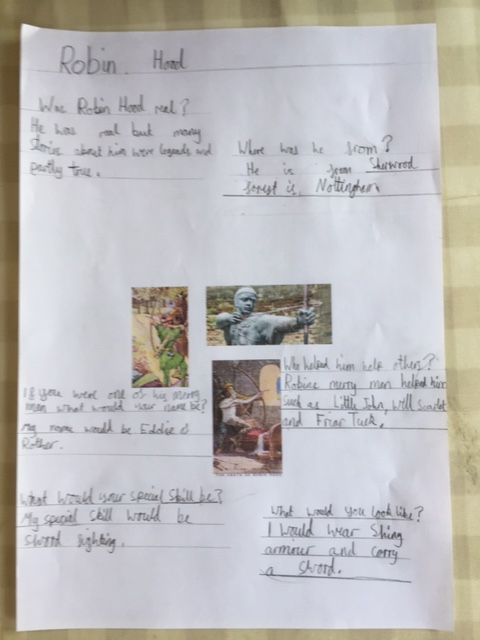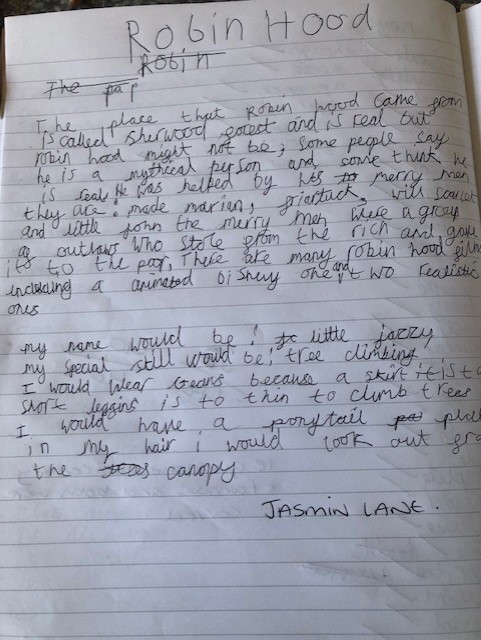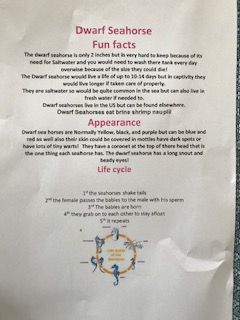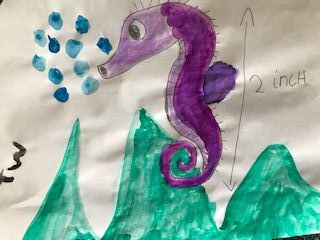 Wednesday 3rd June
English persuasive writing- Is Robin Hood a hero or a villain?
To begin with I want you to find a definition for hero and villain. Secondly, I want you to write down the characteristics for both. Is a hero cruel and cowardly or are they courageous and brave?
In the tale of Robin Hood, he is matched up against the Sheriff of Nottingham portrayed as a terrible man. Do you believe Robin Hood to be the hero of the tale?
Can you be a Hero if you break the law? What do you need to do to become a Hero?
Are Heroes born or are they made?
Please write your ideas down and share them with me I would love to hear your responses.
Maths – https://whiterosemaths.com/homelearning/year-3/
Week 1 lesson 2 of equivalent fractions, encourage your children to use the fraction wall to help them and remember what ever happens to the denominator happens to the numerator.
https://whiterosemaths.com/homelearning/year-4/
week 1 lesson 1 and 2. Fractions, decimals and percentages, please work through the videos and worksheets attached to the link.
Tuesday 2nd June
Suggested activities- English - An introduction to Robin Hood and setting description can you carry it on?
Many years ago, in a time of uncertainty and mystery there was a man. A brave man who stood up against the evil threatening his beautiful country. He fought in the shadows, stealing from the rich to give to the poor. His realm was Sherwood Forest. This is the story of how one man stood up for what he believed in and toppled the Sheriff.
One beautiful day, a million pinpricks of light danced around the sapphire sky. Rugged, twisted trees lit up with the specks of pure gold that the sun was shining down. The forest lay silent, waiting to be awoken by the sounds of birds singing and the gentle breeze blowing….

How many different equivalent fractions can your children find?
Monday 1st June
Suggested activities
Maths in the PDFs below is a file named Monday 1st June 2020 fractions, todays suggested activity will be looking at fractions and equivalent fractions. Please follow the link below to the Whiterose home learning website with a lesson on this to help your children.
https://whiterosemaths.com/homelearning/year-3/
summer term week 1.
English – Myths and legends, myths and legends are stories handed down throughout generations some are based on fact and some are pure fiction. We have already looked at the legend of Beowulf in history. One story that I use to love in school was the tale or Robin Hood, a heroic outlaw who stole from the rich to give to the poor, a man who did what was needed to help others less fortunate and a master of the bow and arrow. I would like you to research this character was he real? Where was he from? Who helped him in his crusade to help others?
When you are done, I would like to know if you were a part of Hood's merry men what would your name be? Your special skill? What would you look like?
Friday 22nd May 2020
Suggested activities- following on from the rainbows I asked you to create yesterday Eddie created an amazing acrostic poem. I would like to see how many of you can create your own. Your poems I want to be based around you time in lockdown, it can be the word lockdown, rainbow, hope, covid, family, homeschool whatever word related to lockdown. Make it beautiful, colourful, and amazing.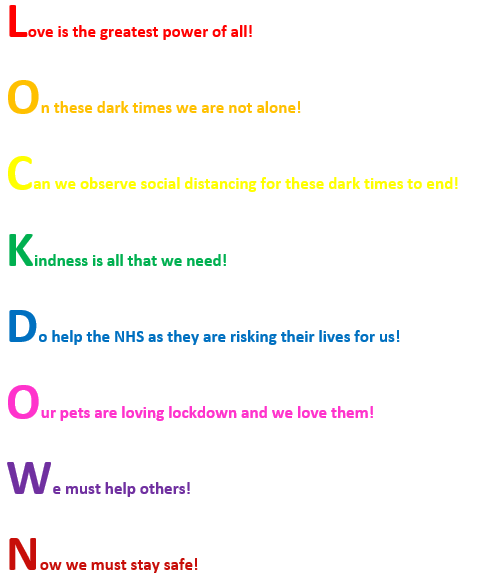 Thursday 21st May 2020
Suggested activities- today I wanted a very interactive activity that we could all do as a class and hopefully share it with the rest of the school and community. I have been very cheeky and borrowed this from MR G's page and I will make one of my own to share with you all.
The nation has been using the symbol of a rainbow to help us through this time, it symbolises hope in the darkness and that even though everything is stormy the sun will come and it will shine out the clearer.
Because of this I would like you to create a rainbow collage out of photographs. You must include the colour red, orange, yellow, green, blue, indigo, violet. I really want to see how many photos we can create and bring together to show our class and school will get through Covid-19.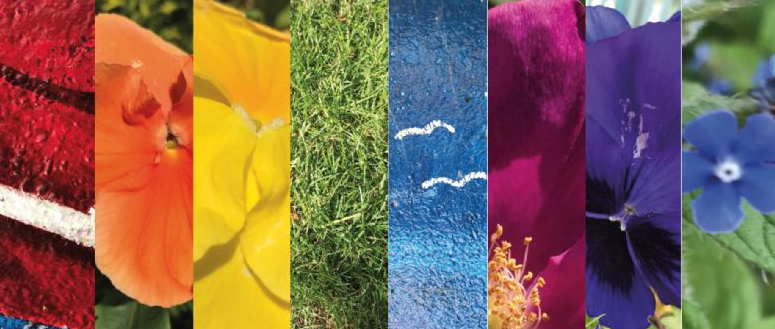 Tilly has created two lovely rainbow pictures

Abigail has made an amazing rainbow picture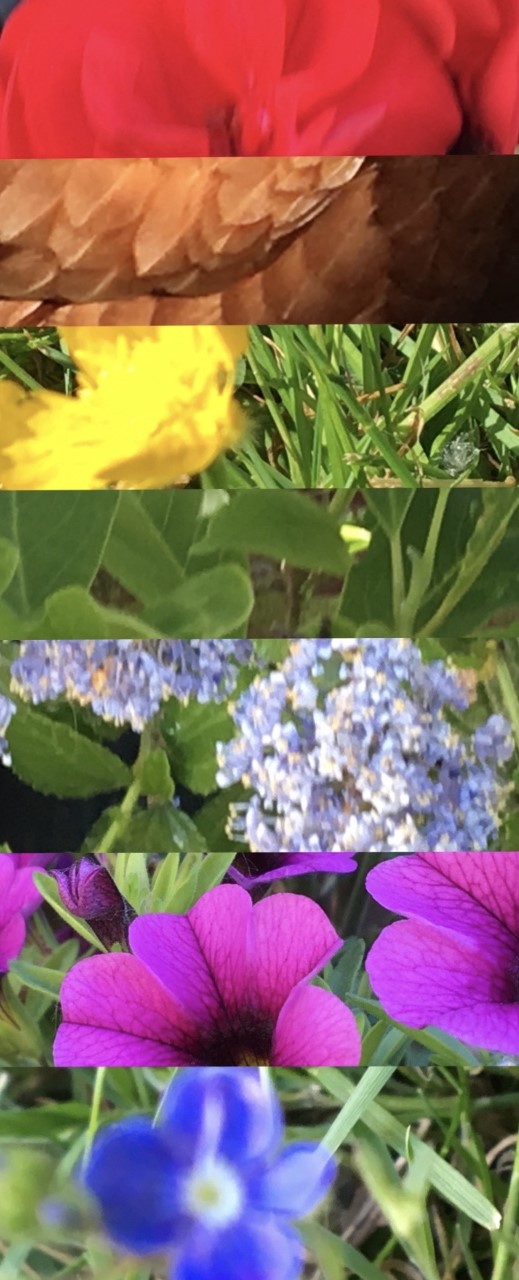 The rainbow is a promise
Of hope for you and me,
And though the clouds hang
Heavy and the sun we can not see
We know above the dark
Clouds that fill the storm sky
Hope's rainbow will come shining through
When the clouds have drifted by.
Wednesday 20th May 2020
Many of you are doing a brilliant job on TTRS and I want you to keep it up. But I also want you to become more efficient mathematicians and identify patterns in times tables. E.g. There's a clever trick you can use to find out if a number is in the 3 × table.
Add up the digits of the number you want to find out about - this is called finding the digit sum.
If the digit sum is 3, 6, or 9, then you know that it's in the 3 × table.
Let's look at 15.
The digits are 1 and 5. Add those together and you get 6. 1 + 5 = 6.
So, 15 is in the 3 × table.
Now let us look at a bigger number: 156.
The digits are 1, 5 and 6. Add 1 + 5 + 6 and you get 12.
Now add up the digits 1 and 2 and you get 3. So, 156 is in the 3 × table.
Can you find patterns or sequences in the 2, 4 and 8 times tables?
Can you find the pattern in the 3, 6 and 9 times tables?
What is special about the 9s and 11s times tables?
How do I know if a number is in the 2 times tables?
---
Mrs Jolliffe has been looking after our class hyacinth and wants to show you how much it has grown. How are your sunflowers? We would love to see them.
Attatched at the bottom of the page is a PDF for some science vidoes for plants please take a look.
---

Mrs Overton has found some Hedgehogs living in her garden. I wonder what it would be like to have them living in my garden.
Tuesday 19th May 2020
Suggested activities – English- fronted adverbials.
Adverbials are words or phrases that give more information to the sentence.
"I discovered fronted adverbials, earlier today."
'Earlier today' is the adverbial.
"Earlier today, I discovered fronted adverbials."
A fronted adverbial is when the adverbial word or phrase is moved to the front of the sentence, before the verb. So here, 'earlier today' is a fronted adverbial.
Fronted adverbials come in 5 categories: place, frequency, manner, time, and possibility.
Place- above the clouds, below the sea, in the shadows, in the distance
Frequency- daily, once in a blue moon, never before, occasionally
Manner- bravely, as quick as a flash, in the blink of an eye, happily, slowly
Time- yesterday, last year, as soon as she could, in the afternoon, Tuesday
Possibility- nearly asleep, maybe, possibly, out of breath
Please use fronted adverbials to describe the picture below.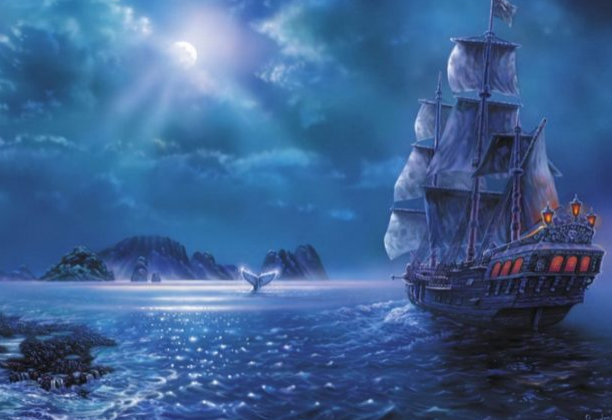 ---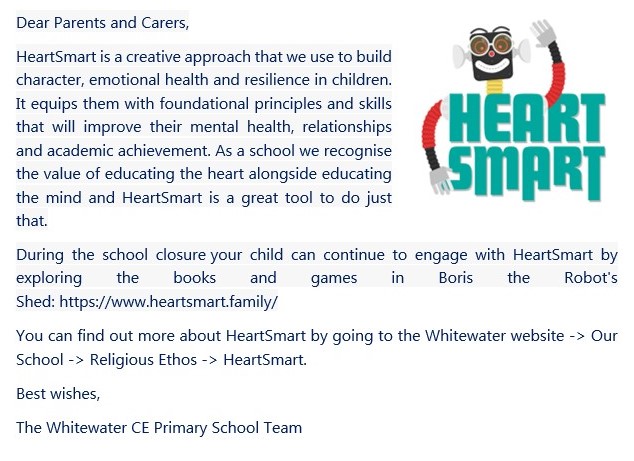 Monday 18th May 2020
Suggested activities- history Victorian life. Our topic if when we return to school is based around Victorian life. I would like you to research what life would have been like in Victorian times for children. What are the similarities and differences? What would school have been like?
Maths- make sure you carry on using times tables rock stars.
English and spelling- make sure you are still practising your year 3 and 4 common exception words.
Friday 15th May 2020
Keeping writing fit
Another suggested activity today is this useful link from the HIAS English Team for practising your gross and fine motor skills to keep writing fit. It contains several exercises that are really fun to do and get those muscles moving! The activities involve the parts of your body that help you to have the correct posture and core strength in order to write comfortably and effectively so it won't just be 20 minutes of finger wiggling! There are really useful moving images to show you how to complete the exercises too. Why not try this instead of a Joe Wicks workout today?!
https://www.teachhandwriting.co.uk/gross-and-fine-motor-skills-games.html
Geography- I would like you to research your favourite place in the world. What makes it so special? Can you tell me about the natural and man made geography? What plants and animals are there? Create a fact file on the country.
Thursday 14th May 2020
I have added some links below for any children who wish to really challenge their understanding in Maths at a mastery level. All of these will start with Maths Mastery - they do not need to be printed. Answers can be found within the same link.
White Rose Home Learning - a fantastic resource with additional videos to support learning for EYFS up to Y8
https://whiterosemaths.com/homelearning/
https://whiterosemaths.com/homelearning/year-3/
https://whiterosemaths.com/homelearning/year-4/
Classroom Secrets Home Learning Pack - Year 3 and year 4
https://classroomsecrets.co.uk/free-home-learning-packs/
Twinkl home learning
https://www.twinkl.co.uk/home-learning-hub
Wednesday 13th May 2020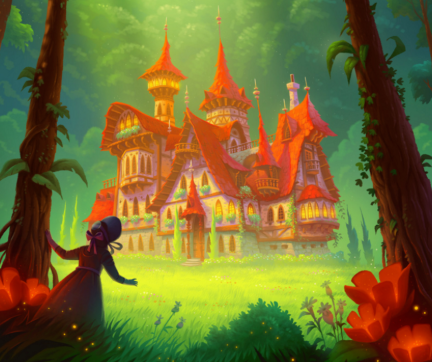 Suggested activities- English -Photo from https://www.pobble365.com/fairytale-ending/
Imagine you are standing on the edge of the clearing about to cross the field.
How do you feel?
How might you move towards the door?
Can you think of better verbs than walked?
I walked across the field towards to door.
Can you improve this sentence by adding a more powerful verb?
Can you improve it in any other ways?
Maths- fractions
---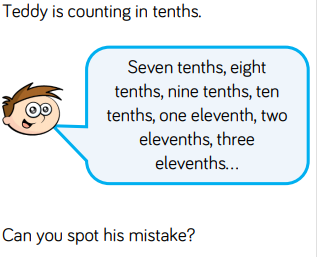 Tuesday 12th May 2020
Suggested activities- With lockdown being extended for at least another three weeks it will give us all plenty of time to answer these questions. I would love to hear your responses and answers.
I want you to imagine you are the class teacher! What lessons would you teach? What rewards would you give the class? What would your class be called? What would your ideal class be like?
Design and Technology- I would like you to design and create a school uniform that you would like wear at school. You must justify your choices e.g. colours, badge, shape etc. Be sure to send pictures in for the class to see.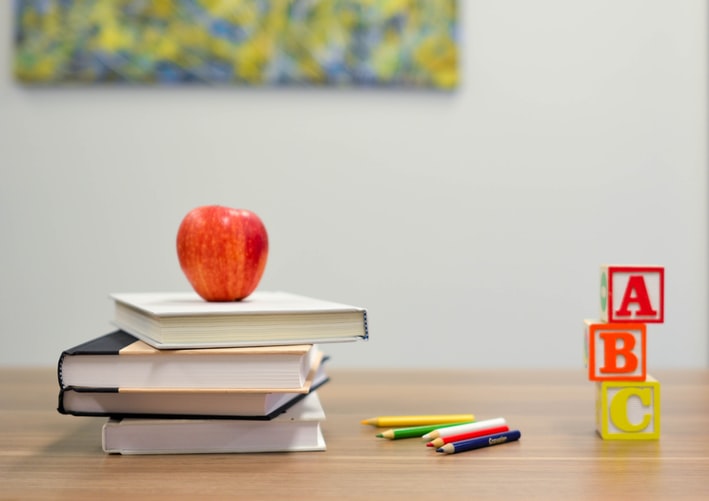 ---
Monday 11th May 2020
Suggested activities- spelling, identify and correct the spelling mistakes in these sentences.
My brother thought it was too erlie to get up for school.
We are going swimming in cwarter of an hour.
The horse would not go fourweds, only backwards!
The girl stood in the senter of the circle.
It is good to do some exerrsize every day.
The weather was so exchreme. It was really windy.
Maths- as we have looked at before numbers and equations have a relationship, if I know that 2+8=10 then I also know the 20+80=100 and 200+800=1000. Can you show me as many related calculations for number bonds to 20 like the example above?
English and art- lockdown feels like it has been going on for an exceptionally long time I would like to know some of the things you have done, and I want you to remember this time. because of this I want you to create a comic strip for this week, one picture for everyday to remind you of what you have achieved!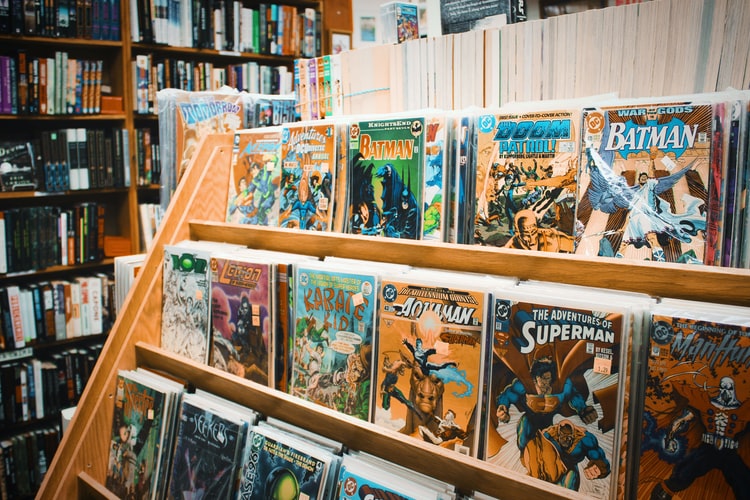 ***A reminder that on Friday there will not be any suggested tasks due to the
national bank holiday for VE Day***
Thursday 7th May 2020
Suggested Activities
Share memories about the 75th anniversay of VE Day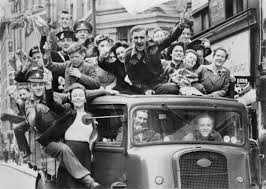 Tomorrow, Friday 8th May, our country is celebrating VE Day - Victory in Europe Day - marking the end of the Second World War seventy-five years ago. We will not be posting any learning activities or blog on VE Day because it is a national holiday.
However, a suggested activity for you today is to visit the link below sent to us by Rushmoor Borough Council. Explore some of the games and activities that are on offer, ranging from puzzles to online packs for learning about this time in our history and joining the celebrations from your home.
Some of you may be fortunate enough to have elderly relatives or have family friends who actually experienced the day. Why not get in contact (ask permission from an adult first) and learn about the day and that very special time at first hand?!
www.rushmoor.gov.uk/veday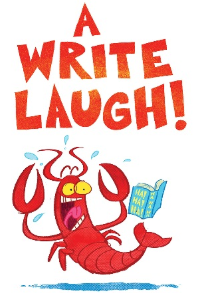 English task - brand new writing competition for children aged 5-13.

The competition is called 'A WRITE LAUGH' and the aim is simple - to write something that makes you (and us!) laugh. You'll find more rules and a downloadable / sharable poster below, but more information, writing tips, and a hilarious trailer with author, Guy Bass, can also be found https://authorfy.com/masterclasses/awritelaugh/
---
Wednesday 6th May 2020
Suggested activities-
6 is a very special number also known as a perfect number.
The factors of 6 are 1, 2, 3 and 6.
If we add the factors together other than 6 we get 6. 1+2+3=6.
Can you find any other numbers where this is possible?
---
I would also suggest that you get out in this lovely weather and go on a nature walk. Record what you see, what you hear and what you can feel. Can you draw a map of your journey or what the nature looked like?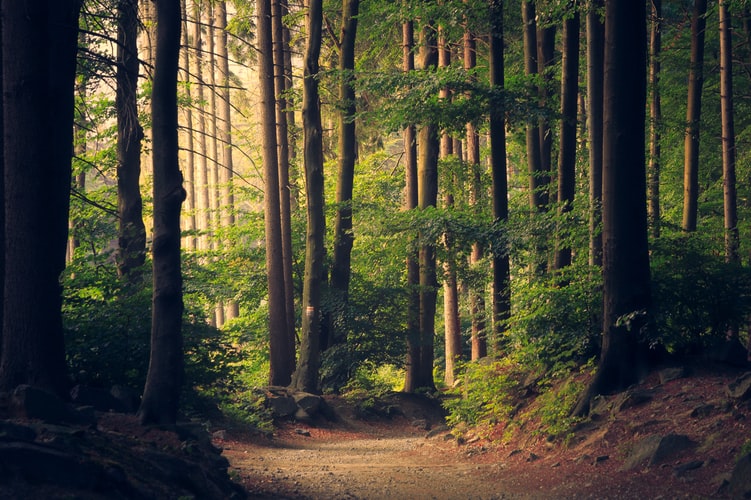 ---
Tuesday 5th May 2020
Junior Road Safety Officer (JRSO) Message
Dear Hedgehogs,
We hope that you are enjoying your daily exercise and remembering the Road Safety rules when you are out and about. Most importantly, you must wear a helmet when you are on your bike or scooter!
We would like you to have a go at the following activities:
Write some DOs and DON'Ts of Road Safety. For example: DO get off your bikes and walk across when crossing a road. DON'T ride your bike across the road.
Make up some fun, safe games or role plays for when you come back to school.
Check out the Road Safety Update letter which was sent out to your parents, where you will find some detailed information about the stop motion animation competition and the Arility resource https://arility.com/.
We look forward to hearing your ideas!
Love from,
Mrs Baronne and Mrs Jolliffe
Suggested activities- In todays blog post we are talking about travel and countries we would like to visit. For todays suggested activities I would like you to design your own mode of transport, or create a poster to advertise the country or research facts about your country of choice.
---
Monday 4th May 2020
suggested activities-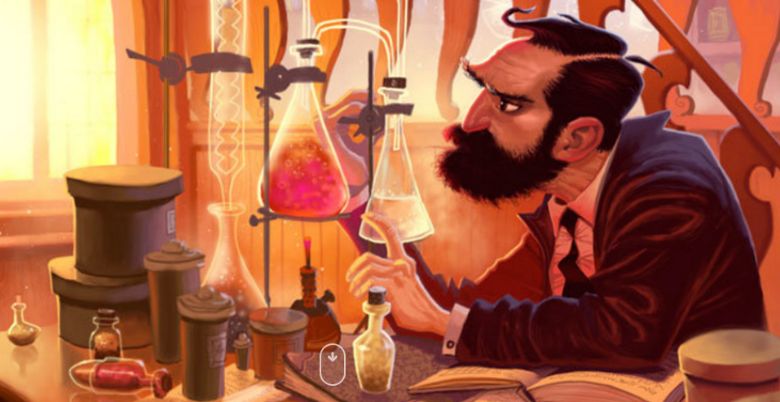 Question time!
Who is the Professor?
What potion is he making?
Why hasn't he had any sleep?
What might the bottles and books on the table contain?
If you could make any magic potion, what would you make?
What do you think the Professor keeps in his pockets?
Science- How are your sunflowers coming along?
Can you write a set of instructions on how to grow and keep a plant.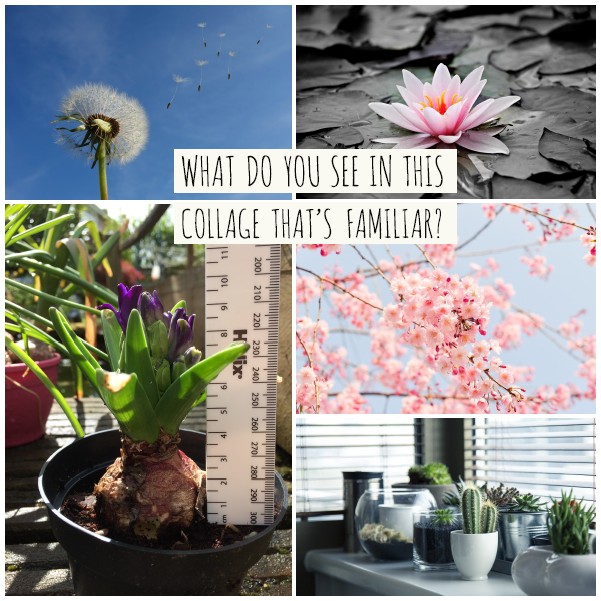 Do you hae to look after all plants and flowers in the same way?
What is your favourite plant or flower?
---
School value for this half term - Friendship
Building on our blog the recipe for friendship what is friendship to you, how would you represent friendship in an image?
Is there a right answer? Have a look at the excellent Friendship activities under Home School Values of the new Religious Ethos section of the website. See below for more details.
New addition to Whitewater Website - Religious Ethos Page
Our religious ethos at Whitewater CofE Primary informs the character, culture, learning and life of our school. We are pleased to share how we live and breathe our beliefs on the 'Religious Ethos Page' that can now be found within the 'Our School' section of the Whitewater website. It includes useful information under the headings of School Prayers, Church Community, Collective Worship, Home School Values, R.E. Curriculum, Spirituality and The Big Freize.
---
Friday 1st May 2020
Suggested activities- during this time of lockdown my family and I have been doing a lot more cooking and baking. Yesterday was my brothers birthday and for desert we had some delicious chocolate brownies and it got me thinking.
We use maths a lot of the time and don't realise it looking at this recipe I thought we could use some maths. This list of ingredients for 16 brownies can you tell me how much I would need to make 32? How much would I need to make 8? How many would I need for 160?
180g unsalted butter
150g dark chocolate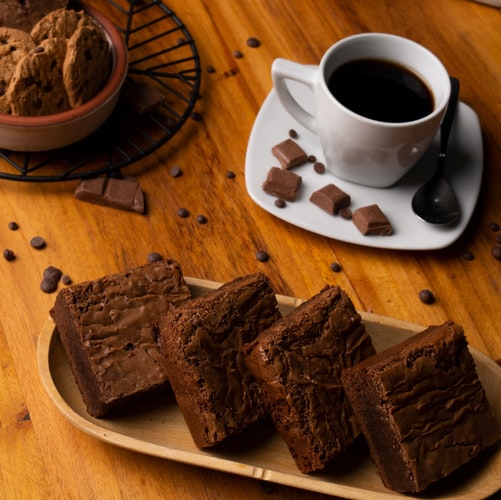 80g plain flour
40g cocoa powder
50g white chocolate
50g milk chocolate
3 large eggs
240g golden caster sugar
---
Thursday 30th April 2020
Suggested activity- A Giants Game.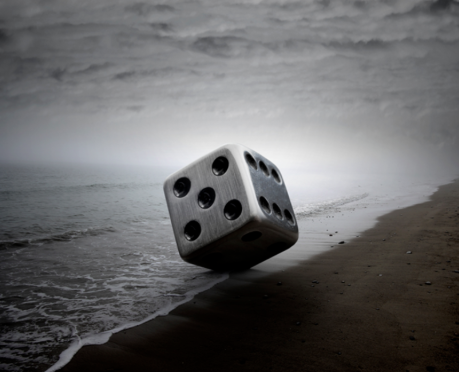 Question time!
Who is playing the game?
What game might they be playing?
What will happen now that the die has stopped?
Is there anybody else nearby who has witnessed the game?
Where have the giants come from? Is this their home?
Can you write your own story or carry on the story underneath? Remember to use expanded noun phrases and onomatopoeia. Once you have finished, I would like to see you decorate your story.
The enormous die crashed into the sand with a thud, but what number would it land on? The giants ran after it, craning their necks, bumping, and racing with one another to see what the outcome would be. As they frantically ran across the soft, sandy beach the ground shook violently, barely able to contain their mighty weight and their towering size. Finally, the die came to rest with a thud. One of the giants let out an almighty roar of delight that echoed for miles around…
England's Biggest Assembly : Thursday 30th April at 10am
The Archbishop of Canterbury, Justin Welby, will deliver a message of hope to school pupils across the country in the first assembly at Oak National Academy. The Archbishop's address will be streamed through the Times Educational Supplement Website www.tes.com and will then remain available on the Oak National Academy website.
www. https://www.thenational.academy
Do try and watch it live as if there are enough viewers, we might be part of a Guinness World Record!
Diocese of Winchester Education Resources
Please find PDFs below for the following activities
How to make a family cross
'Breakfast at Dawn' painting by Mike Moyers and accompanied learning and key questions
Stormzy song lyric challenge
Standing Together - designing your own set of stamps with an interest of yours or special occasion
Read up a storm - a selection of books that can be accessed for free online
Picture Challenge - life in Rwanda
Wednesday 29th April 2020
Drums create the rhythm to a tune, making this instrument a key element in a tempo lesson. Whether you dance to the beat or sing along with the percussion, drums are a great guide. You can create drums at home by using everyday items like soup cans, Pringles containers, or even a tabletop! All you need is some kind of a drum stick to tap along with.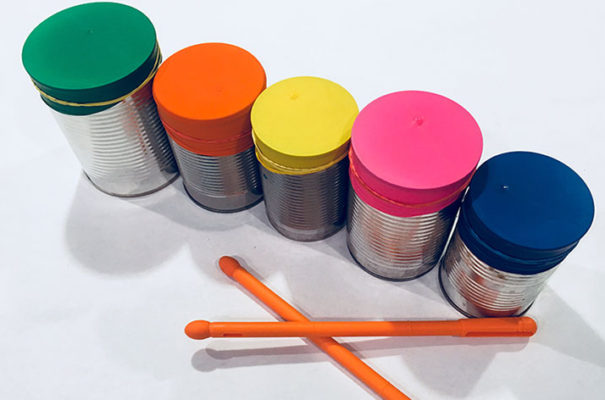 ---
Thank you for Jas, Holly and Eddie for sending in their amazing work!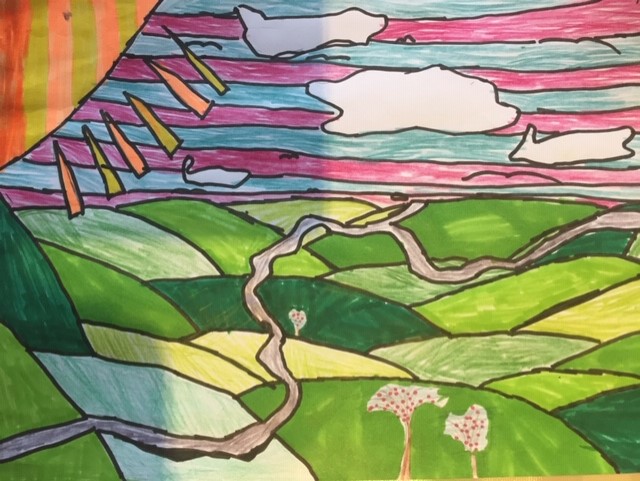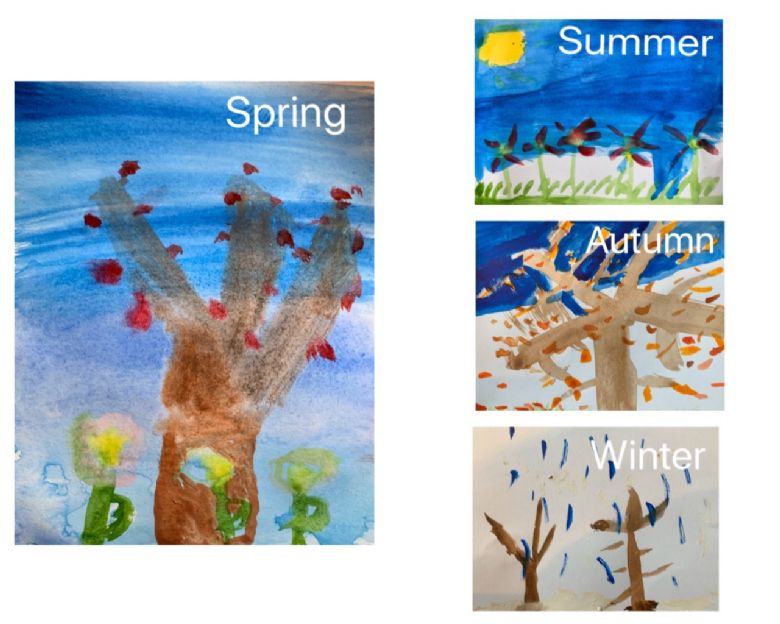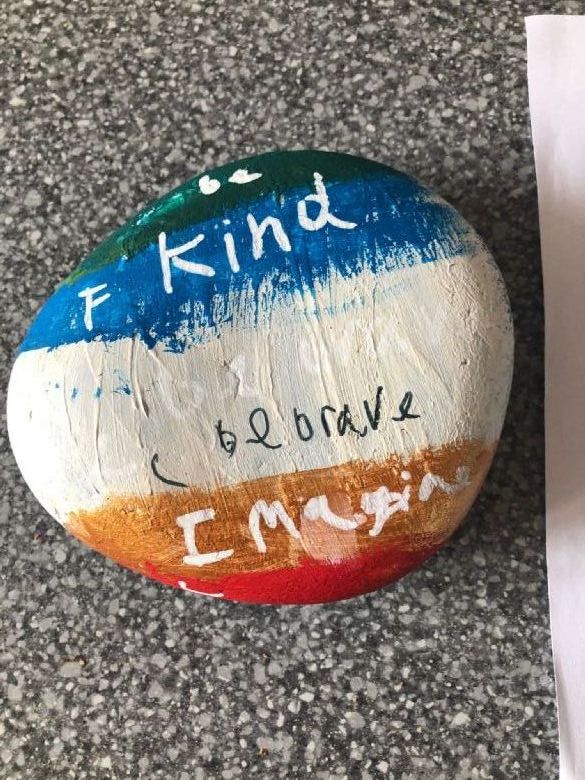 The Book of Hopes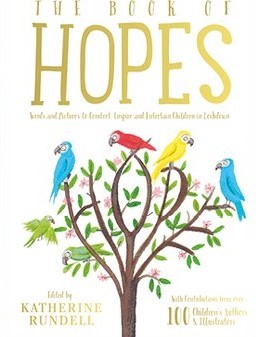 Dear Hedgehogs,
Please follow the link below to read 'The Book of Hopes: Words and Pictures to Comfort, Inspire and Entertain Children in Lock down' with a grown-up:
https://literacytrust.org.uk/family-zone/9-12/book-hopes/
Tuesday 28th April 2020
Suggested activities- Maths and art.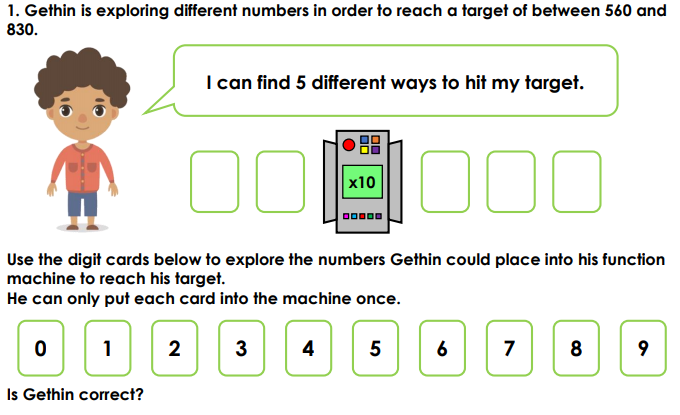 Today feels like a completely different season and because of that I would like you to create a piece of art reflecting your favourite season or all 4 seasons. When completed please send to Mrs Fox in the office and I can upload them to the blog I would love to see some. Here are some of my examples.
---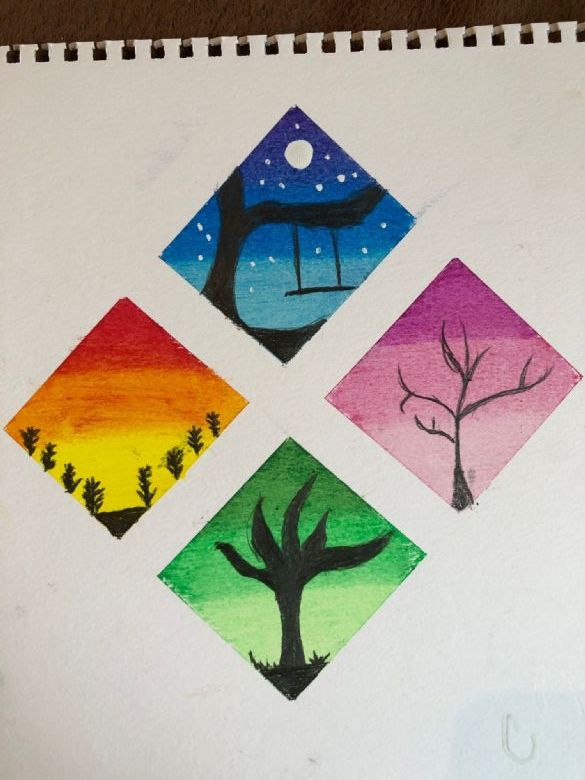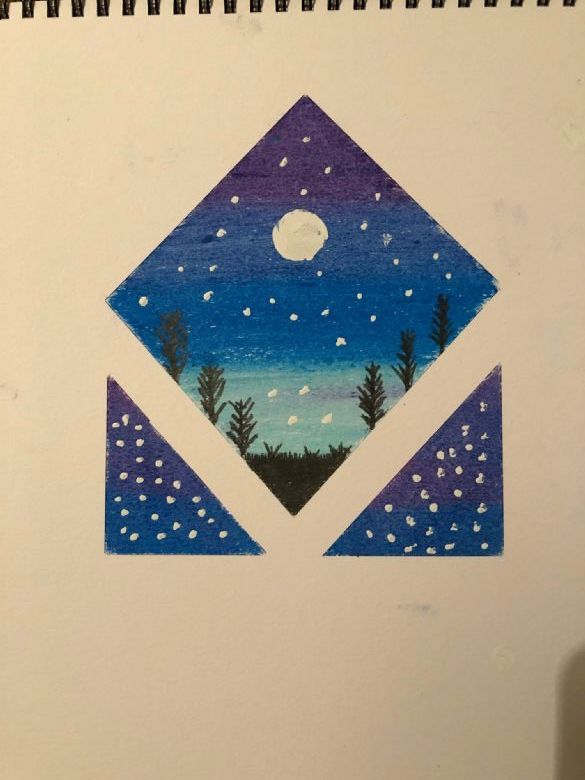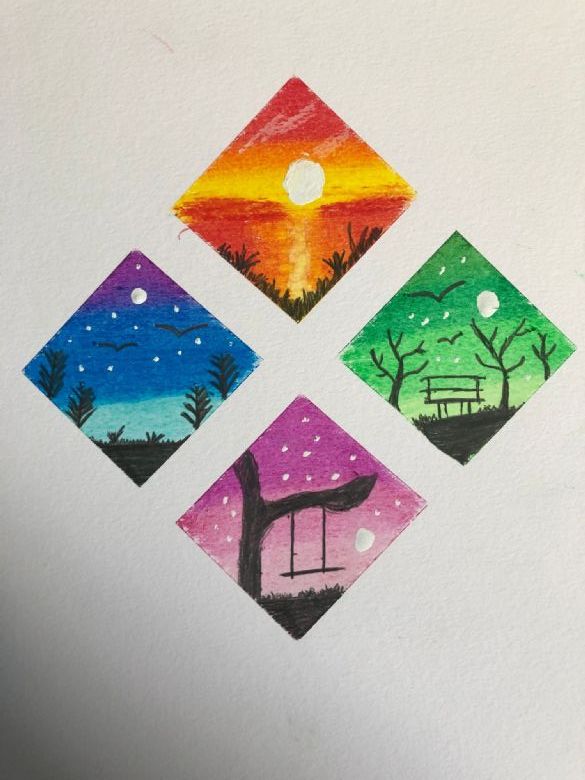 Monday 27th April 2020
Suggested activities- today is international tell a story day because of this I have thought of a few activities.
Retell your favourite story but you must change one thing about it.
Create a poster for your favourite story to encourage others to read it.
Write a story about lockdown how does it all end? What happens to the world?
Science - Before many of you broke up your science topic was plants. Tilly has already done this experiment and I think it is a great idea so I would like for you all to give it ago.
Colour changing flowers.
Fill one or more cups with water half way.
Add 10 drops of food colouring into each of the cups. Each cup should be a different colour.
Carefully cut the end of each of the flower's stem.
Place each stem in a different coloured water cup.
Wait one hour and observe your flowers' petals.
Wait one day and observe your flowers' petals.
When completed I would love to see any photos.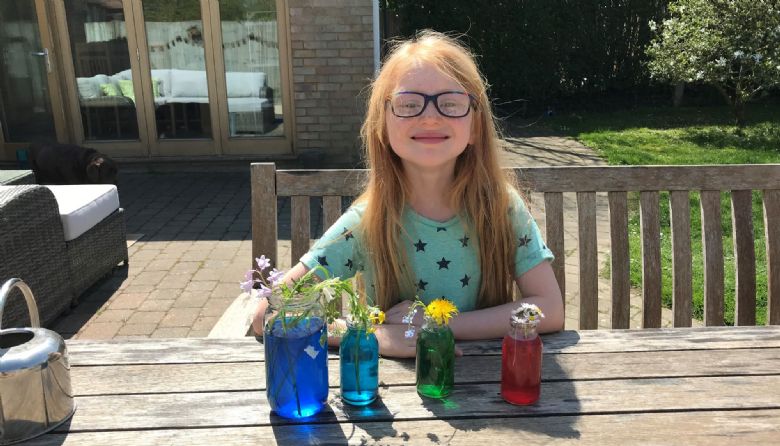 Friday 24th April 2020
Suggested activities:
Make sure you are looking at our blog I would love to hear from more of you.
lockdown playlist. Music is one of the best things we do as humans, music helps you feel emotions, makes you move or remind you of the first time you heard the song. I want you to think about your favourite song or a piece of music you have been listening to during lockdown and write why it is your favourite. Could you add a new verse to the song? Could you create a dance to the song? Could you draw a picture about it and the way it makes you feel?
Time capsule- I want you and your family to create a coronavirus virus time capsule. In the PDFs below there are some great examples of what you can include. I want you to create it so we can remember this time and how much better life is because it has finished. I am going to do the same.
Thursday 23rd April 2020
Suggested activity- As it is St George's day today and he fought a Dragon, I would like you to create your own mythical creature. You can do this by drawing a picture and describing it, you can create a fact file about them, create top trump cards or write your own myth or legend tale about them. When you are done I would love to see them, email them to the school office and I will be able to put up any work onto our class blog.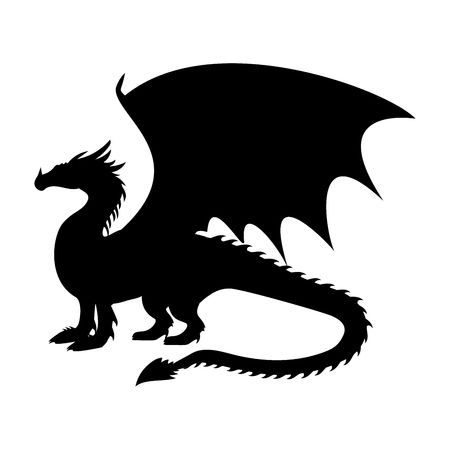 Wednesday 22nd April 2020
Suggested activity- maths sheets first one is a problem that I would like you to solve using your understanding of place value and number bonds.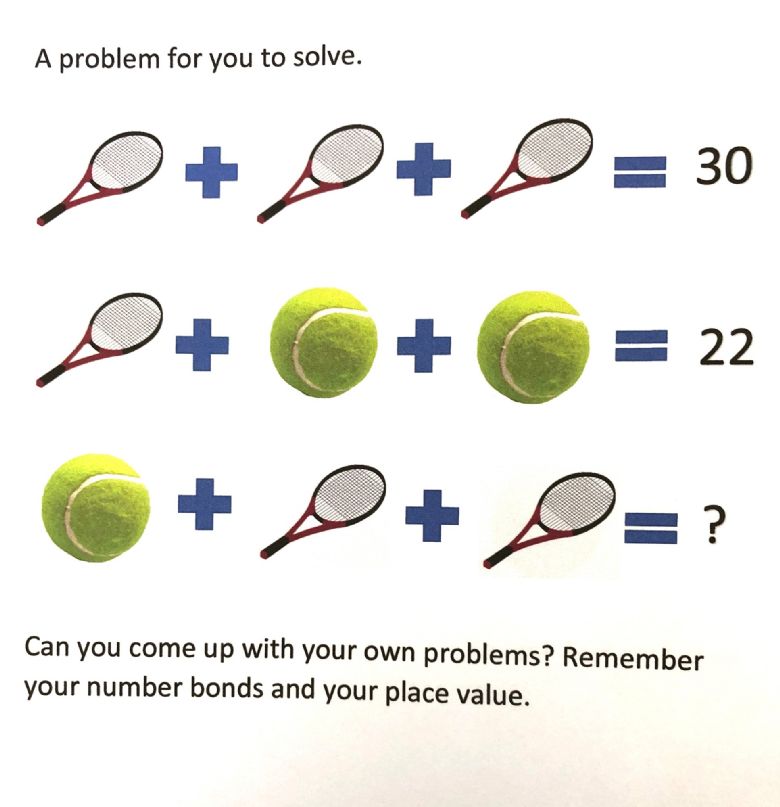 Throughout the school year we worked on using mathematical language and problem-solving skills, for the next maths activity I want you to create a guess who game. For example,
I am thinking of a number which is a multiple of 2
it is also a multiple of 12
the second digit is double the first digit, what am I?
my number is 24 can you and your parents come up with your own guess who questions for numbers or shapes. There is a example sheet at the bottom of the page.
Reading- on Twinkl there are some fantastic resources including eBooks we read one in class called 'The Curse of Cogston House'. I would like you to find an eBook you would like to read over the coming weeks or some reading comprehensions to be completed.
ELSA activities - these activities now have their own web page under the class learning pages. These will remain on the site throughout the school closure and after it too as they have been so well received from children and adults.
Tuesday 21st April 2020
suggested activity
secret code. Can you solve my hidden message in this picture? Once you have completed it can you create your own secret alphabet? Can you parents solve your secret messages?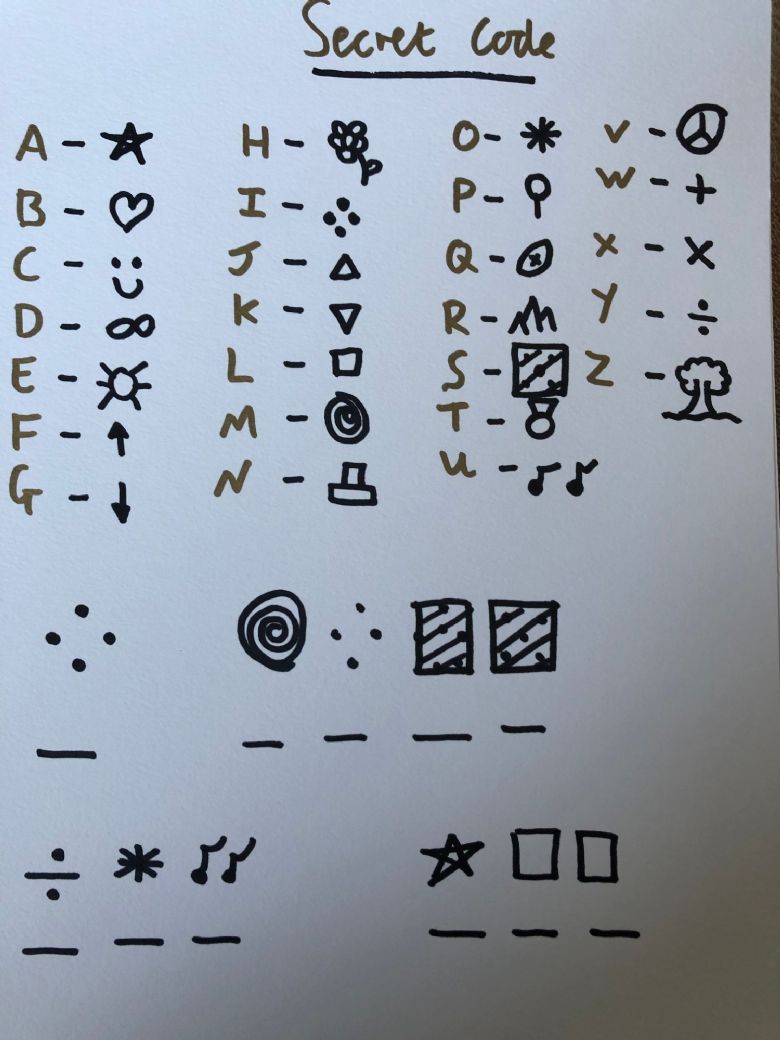 Hampshire School Library Service Reading Challenge
​Hampshire SLS would like to encourage all pupils to read during Home Learning. Why not take part in their #ReadAtHome challenge?
They are asking children to read 6 books (although you can read more if you wish) and submit a short review for each title here. If you run out of books at home, why not try the great range of titles on the SLS ePlatform?
Once completed you can download a certificate, which will be made available shortly!