Hedgehog Class Y3/4
This term, we are launching out topic - The Green, Grass of Home? To find out more information, have a look at our Topic Overview below.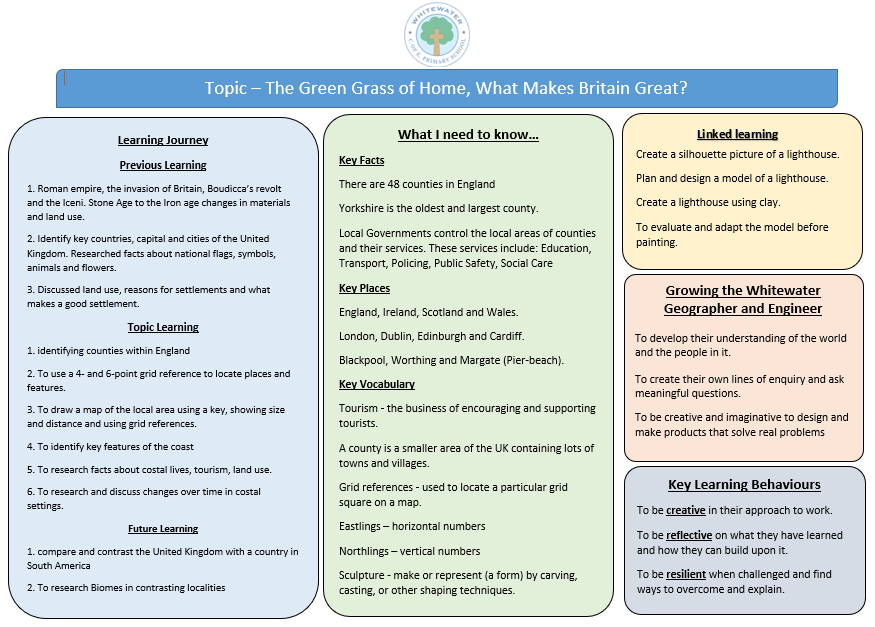 Hedgehog News (17th June, 2022)
Another fun filled and very warm couple of weeks in Hedgehog Class. The children have been working hard and we have been making the most of the good weather by spending plenty of time learning outside in our fantastic school grounds. Our budding young artists spent time using pastels and watercolours using our flower bed as inspiration and the work has been amazing. In Science, we have been learning all about forces and magnets. The children conducted fair tests, testing friction on different surfaces along with finding magnetic and nonmagnetic materials in the classroom and wider school environment. During our Maths lessons we have all been concentrating on angles which has included scavenger hunts, looking for hidden shapes and angles, passing footballs to understand acute, obtuse and right angles and using Pacman eaters to find right angles in the school and even finding some in the nature trail. It has been another great 2 weeks with Hedgehogs, and I am sad that we are on the count down to the summer and the little time we have left together as a class. I hope everyone has a great weekend and enjoys the scorching weather.
Hedgehog News (20th May, 2022)
Another successful and hardworking 2 weeks in Hedgehog class. To mark the Jubilee the children have been creating silhouette collages of the Queen which have turned out brilliantly. In English, the children have been writing their own adventure stories focusing on their word choices, fronted adverbials and similes, they spent yesterday editing and partner editing showing a great level of insight and maturity. Our flower bed is growing beautifully with help from the children watering the plants. In maths, the children have finished their multiplication and division and I am very pleased with how well each and everyone of them applied themselves through this challenging unit of work. Roll on the last week of term and the fantastic activities that will be happening over the coming days. Thank you for all of your hard work and dedication throughout this half term Hedgehogs!
Hedgehog News (6th May, 2022)
What a busy 2 weeks back! Having only been at school for 9 days, I am very impressed with the amount of work the children have got though and achieved. To celebrate our new book for our English learning "To the Edge of the World" the children arrived at school to find a boat complete with real sand and shells in the middle of our class. A photo of this went up on Facebook and we were lucky enough to have a response from the author herself. In reading, the children have been fascinated with the book "The Boy at the Back of the Class". This is a powerful book about refugees, which has led to meaningful conversations, superb work spotting themes in the book and inferring character's emotions. In Maths, the children have been working really hard using arrays to solve division problems. In PE, the children have been taking part in kick rounders and are all impressing me, with our last game ending up 68 to 65 points. All of this along with planting sunflowers, watering our own flower bed, taking part in cricket and much more.
Hedgehog News (8th April, 2022)
I can't believe another term has gone whizzing by. I am so proud of everything your children have achieved and the consistency of the school values they have displayed on a daily basis, I feel honoured to be their teacher. The last few weeks the children have been writing a story bas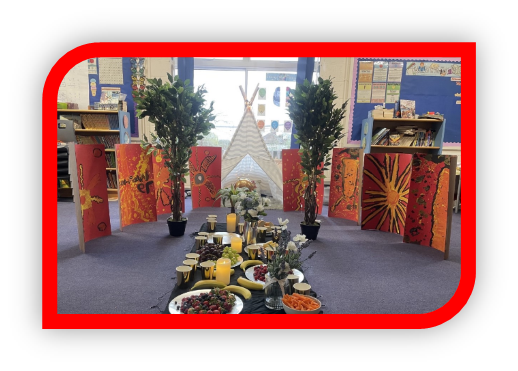 ed on Wisp, a story of hope. and have created some moving pieces of work though their use of a rich and varied vocabulary, similes and metaphors and deep word choices. In art, the children have been using pastels to create silhouette images from the Easter story using contrasting colours and blending. A personal highlight from the last few weeks was our Italian day which began with a feast with the children wearing their Laurel crowns and sitting in front of their Roman shields. I personally ate a little too much salami. After lunch the children then cooked and tasted spaghetti bolognaise which the other teachers and I agreed was lovely. In RE, the children have been learning about the Easter story and understanding why Good Friday is good. Yesterday we were lucky enough to use the outdoor area to continue with our understanding of planting and are looking forward to eating our own potatoes, spring onions, beetroot and lettuce soon. I hope you and your families have a restful Easter holiday.
Hedgehog News (18th March, 2022)
Another two weeks down, I don't know where the time seems to be going. Once again, I am very proud of what the children are working on achieving. In English the children have completed their persuasive writing from the perspective of Queen Boudicca imploring the Iceni to go to war with the rotten Romans. In Art and DT they have been designing and creating Roman jewellery including brooches and torques to be painted next week. We have begun looking at the Geography of Italy and in RE we have started our discussions on salvation taught through the Easter Story. To celebrate Science Week the children have planted sun flowers, pansies and peonies.
Hedgehogs News (4th March 2022)
The children have made a fantastic start on their return to school and have picked up where we left off. In Topic the children have been focusing on the life and rebellion of Boudicca, learning brilliant facts and that her name comes from the Iceni word meaning victory. In English, the children have been looking at persuasive language and will be working towards writing a battle speech as Boudicca calling the Iceni to arms against the rotten Romans. Year 3 children have been exploring plants and planning experiments while Year 4 children have been creating circuits, testing everyday objects as conductors and will be making more complex circuits. In reading, the children have been enjoying our animal poetry and the choice of language an author makes to describe and paint a picture. They have written some brilliant animal poems using clues for others to guess what animal they have described.
Hedgehogs News (11th February 2022)
Another brilliant week in Hedgehog Class - the time seems to be flying by. In English the children have been completing their newspaper reports about the destruction of Pompeii and have been amazing reporters, some even reporting for ITV news apparently! In maths, the children have been challenged and focusing on non-unit fractions of amounts usually with Mr Ralph's Brownie recipes or bowls of skittles. In art, children have produced some fantastic watercolour work building towards creating their own Starry Night. In DT the children have begun their work on their roman shields. For Safer Internet Day, the children produced some lovely recipes for respect and their own mascots to remind others how we should act online.
Hedgehogs News (28th January 2022)
Over the past two weeks hedgehog class have been working hard and I am very proud of all of them. The children have produced some fantastic writing describing the city if Pompeii before and after the eruption of Mount Vesuvius. Their description including sentences like Mount Vesuvius roared like thunder and molten, ruby red lava exploded towards the heavens sending a shockwave through the world and changing it forever. The children have done some great work with their fractions unit in maths. They have begun learning about The Roman Empire, the invasion of Britain and designing and creating their own mosaics. Following the success of the poetry day the children have dedicated the rest of the week on creating poems about impossible gifts.
Hedgehogs News (14th January 2022)
Hedgehog Class have made a fantastic start to the New Year and have hit the ground running. The children have created a new Class Charter with the main promises to be resilient and to always try their best which has been evident by how they are approaching their learning. They have returned to a new Roman themed area in the classroom and have been enjoying the class book "Escape From Pompeii". This has led to the children creating rich and varied word banks. They have learned about the Roman invasion of Britain, different watercolour techniques along with some fantastic French and PE. I can't wait to see what the rest of the term has in store.
Other Important Information
Staffing
As you know, Hedgehogs Class is taught by Mr Ralph. Our sports coaches from SCL will teach Hedgehogs class for half a day on Mondays providing statutory PPA cover for Mr Ralph.
Homework
Learning out of school is vital to developing successful learners. We have looked at the engagement throughout last term and made some slight adjustments as a result. We have made the decision to change how we set homework and how you can submit the work. With the purpose of making homework more accessible, we are providing the children with homework books and hard copies of the set homework meaning that we rely less on Seesaw.
We want homework to be engaging and purposeful so that it consolidates the learning from the classroom. We also want it to be manageable as we appreciate how busy home life can be.
Homework will be sent home on Fridays and collected in the following Wednesdays. For Hedgehog class, the homework consists of:
Daily reading for 15 minutes
Times tables Rockstars daily for 15 minutes
Maths and English will be set on alternate weeks to provide balance and enable opportunities for deeper learning.
PE Kit
There will be two sessions of PE per week; one indoor and one outdoor session. These are planned for Monday and Thursday, however we do expect all pupils to bring in their full PE kit on a Monday and take it home on a Friday as there may be additional opportunities for PE presented through the week.