Fox Class Y4/5
Monday 30th March 2nd Update
Please look at the bottom of our Class page for more useful ELSA support information and activities kindly prepared by Mrs Miles.
Monday 30th March Update
Week 2 - and lots to do!
English update - We have downloaded this month's free resources from First News - 2 comprehensions, 2 puzzles and 2 quizzes c/w the PDF of the newspaper itself. The activities are slightly different, so choose your own level of difficulty (Level 1 or Level 2). Many of you really enjoy reading this newspaper in school, so hopefully you will enjoy the challenges that the newspaper has set for you.
Topic - We were visited on 13th Feb by some very interesting rain forest and savannah creatures and we have attached 3 pages of pictures and some facts about the animals. You may wish to use some of this information in your 'Equal and Opposite' presentation about the learning you have done so far in geography this term.
Maths brain teasers for today :
Puzzle 1 : Puzzle 2: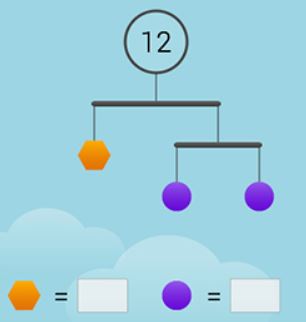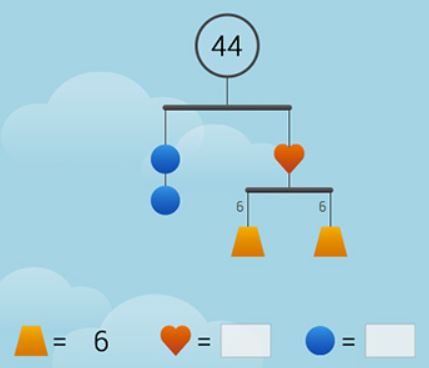 Challenge - can you create your own balancing number sentences or equations?
Have fun and stay healthy!
Mrs Laurie and Mrs Burningham
Friday 27th March Update
Well done - we have managed our first week! Mrs Miles has found a really useful powerpoint (see the bottom of our Class page) that answers thoughts, questions and worries that you might have if you, or your family, now know someone who has been diagnosed as having the Coronavirus.
TT Rockstars update - Go team Fox ! 56% of the class now accessing TTRockstars. Keep going up towards that 100%...
Myminimaths update - There is a daily practice for each learning strand/area - see below in white on grey background 'Adding using formal written methods ' , Mon, Tue'. Clicking on the day of the week will give you 4 questions practising addition ,then 4 questions using the 4 operations (addition, subtraction, multiplication, division) complete with answers. The yellow circle icons containing a blue 'i' are 'intelligent questioning' questions and give the opportunity for you to problem solve and reason, once you are secure with a method, such as addition. The red and white forward arrow icon are direct links to video tutorials explaining and showing methods. Have fun!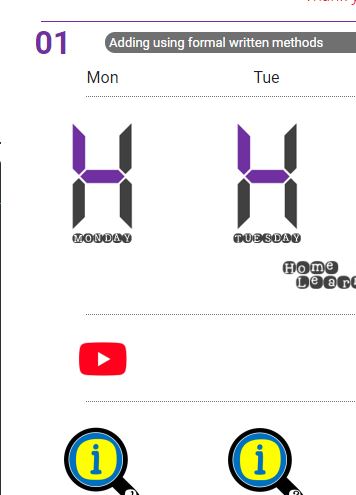 Brain teaser for today: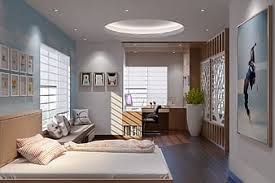 Draw and describe your dream bedroom.
You could choose to do this in the form of a detailed, labelled diagram; a labelled diagram with a written description; or a powerpoint or video recording.
Have fun and stay healthy!
Mrs Laurie and Mrs Burningham
Thursday 26th March Update
Myminimaths update - The first page, when you get to 'Year 4', is very long. You need to scroll down the page, past different sections of information, to find the daily activities. There is a document at the bottom of this Fox Class Y4/5 page that helps to navigate this very useful site. Myminimaths provides video tutorials in addition to daily activities and challenges c/w answers. Have a go!
TTrockstars update - Only 44% of Fox Class have accessed your TTrockstars account this week. We can do better than that! I am looking forward to our active users reaching closer to 100% by the beginning of next week and your correct response times improving as a result of some much-needed practice :)
It has been very strange seeing several of you only from a distance walking, on your bikes or out for a run (very impressive!) in and around the village. It's good to know that you are still able to be active while keeping yourselves safe. If you are unable to go outside, the PE teacher and body coach, Joe Wickes, is live streaming PE sessions for children every day. The link for yesterday's sessions is:
https://www.youtube.com/watch?v=4wzoy_J3I_c
Remember to get permission from an adult before trying to use this link.
Brain teaser for today - you might want to use the space-themed writing template in the class documents below: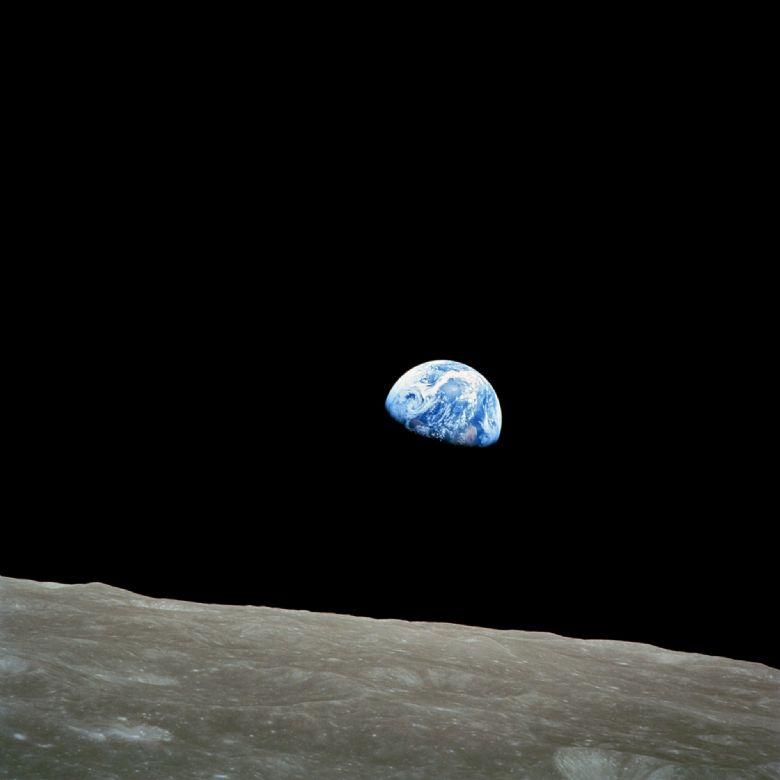 You are on Moon Base 1. Write a postcard or letter to your home on Earth.
Remember to describe what the weather is like, your daily routine and how you are feeling .
Have fun and stay healthy!
Mrs Laurie and Mrs Burningham
Wednesday 25th March Update
Half way through our first week with each day bringing new challenges. Our brain teaser for today: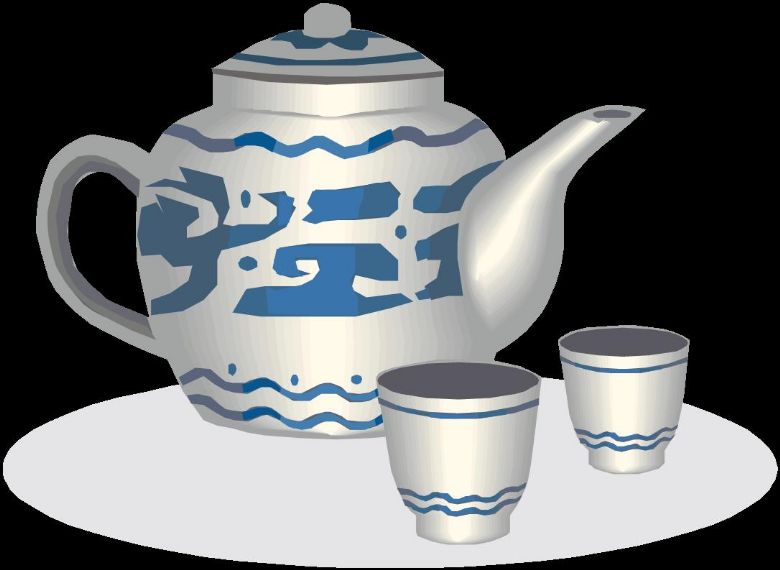 You can invite three book or nursery rhyme characters for tea.
Who would you choose and why?
As the weather is still being so kind to us, perhaps you may have the opportunity to complete some 'hoop' art outside. Make a small circle (approx 1m diameter) using a hoop or skipping rope, or natural objects such as pebbles/stones and fallen twigs and sticks. Create a picture inside your shape using organic, natural objects - please do not pick flowers or leaves. Always check with an adult that the things you have collected are safe to use. Take a photo of your creation or draw it to include in your Home Learning book.
Have fun and stay healthy!
Mrs Laurie and Mrs Burningham
Tuesday 24th March Update
Another day of warm sunshine to help keep us all cheerful. Mrs Miles found some lovely window-art that some of you may like to have a go at completing. Please see the bottom of our class page for details of this activity.
Have you remembered to water your sunflower seed since bringing your 'love grows' plant pot home? Remember to keep the pot on a sunny windowsill to make the most of the warm sunshine to help germinate the seeds.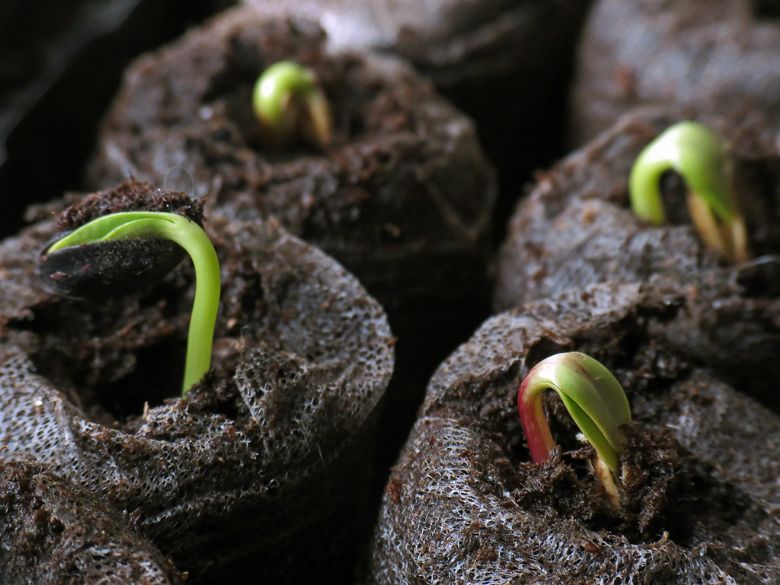 Brain teaser for today: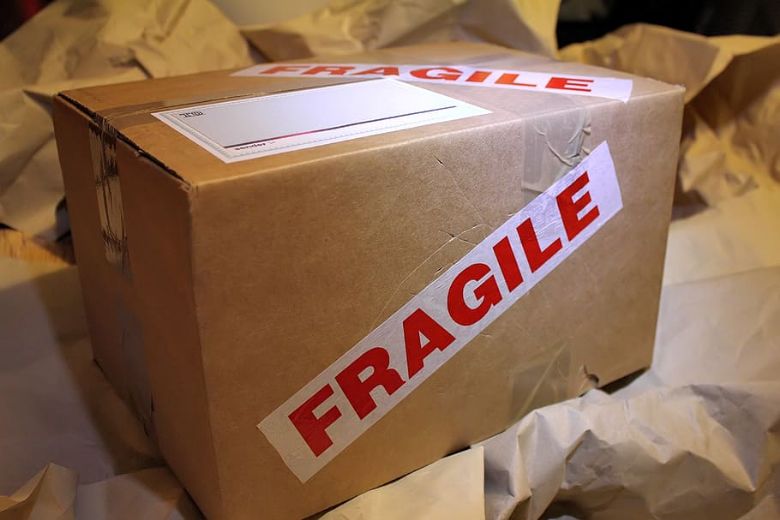 What could be in this wrapped parcel? Where has it come from?
Have fun and stay healthy!
Mrs Laurie and Mrs Burningham
Monday 23rd March Update
Day one of a very new way of learning for us all. Websites such as TTRockstars have been really struggling today to keep up with all you keen mathematicians that are getting to grips with your daily home learning routine. Well done! Your logins do work - just keep trying. Remember there are copies of all the home learning activities at the bottom of this class page, together with some very useful links to ELSA resources. We do hope you get the chance to spend some time out in the glorious sunshine today. If not, try this little brain teaser:
You find a message in a bottle. What does the message say?
Have fun and stay healthy!
Mrs Laurie and Mrs Burningham
Home Learning Update 19th March 2020
Children who were in school today have all received hard copies of their Home Learning for the next few weeks. Below, adults can find digital copies of the 2 letters sent home today and all the activity sheets that were included inside your child's Home Learning book. We wish you all the very best in these trying times and please keep checking the website and Parentmail for updates.
Spring Term Update 2020
Before the half term break, our children hugely enjoyed being visited by a host of tropical rain forest and savannah biome animals including a chameleon, a tarantula, a very cheeky meerkat and an impressive Burmese python , called Severus. We are continuing our topic theme of 'Equal and Opposite' and are now turning our thinking towards human geography in the rain forest. We will be considering human settlement and resources through the sustainable global development goals of good health & wellbeing (goal 3) , gender equality (goal 5) and reducing inequalities (goal 10).
Autumn Term Update 2019
We have enjoyed a very busy Autumn 1 half term and were extremely proud to present our learning last week in the Class 4 Assembly. Our children performed part of 'The Wind in The Willows' when Toad, Rat and Mole have a serious caravanning accident and read a resulting powerful letter of complaint to the Riverbank MP, Sir Ralph Rat, about the terrible incident. Pupils also explained through role play how the Grampian Mountains were formed and the impact of the Scottish landscape on the lives of the ancient Picts and Scots. The class then showed their interesting attempts to draw in the style of Michelangelo, achieved by drawing on paper placed on the underside of their tables! We then finished our performance by reciting an amusing French nonsense poem, ' Une araignee sur le plancher', about a boot-knitting spider and her unusual friends. Well done, Class 4!
Next half term, in the run up to Christmas, we are looking forward to learning about the Anglo-Saxons and Vikings. To bring this history topic to an interesting and exciting conclusion, we are really pleased to announce that Class 4 and Class 3 will be taking part in Anglo- Saxon workshops here in school on Friday 13th December. This does coincide with the annual 'Christmas Jumper ' day. Fear not! Children in Class 4 and Class 3 will still be taking part in this and can wear their special Christmas sweaters with pride. The day is not a 'dress up as an Anglo-Saxon day' and children are not expected to come to school dressed as Anglo-Saxons.
Summer Term Update 2019
This term we are looking forward to the summer and beginning our learning about Stewardship as part of 'Working Together to protect God's World and to serve the Common Good'. We will also be exploring the rise and fall of great civilisations, such as the Ancient Greeks and linking this with our study of rivers and coasts. In English, our initial focus will be on how authors tell stories in poetry and our mathematics will be linked to our learning in Art involving pattern in its different forms.
We are also looking forward to working with the Lowde Foundation and Sign 2 Sing to promote sign language and increase our skills as singers. Our learning and efforts will culminate in a live singing and signing performance at 6:30pm on Saturday 6th July in Hazeley Bottom at the Heart of Gold Charity Ball. We will be in contact in the first week of term with details about how you can support our children to take part in this fantastic musical opportunity.
Spring Term Update 2019
We have enjoyed 3 busy weeks now in Class 4 and our history learning about the Romans is well underway with the children soon to begin designing and assembling their Roman vehicles during our DT sessions. We are still planning our linked offsite trip and will be in contact shortly with details regarding the proposed venue and date for our visit.
The whole of KS2 enjoyed an amazing afternoon of music On Thursday 23rd January with the Philharmonia orchestra at the Anvil for 'Orchestra Unwrapped'. The performance was led by the composer of 'Leon And The Space Between', Mr Paul Rissman. He narrated the story and children sang with him conducting. It was a fantastic opportunity that the children really enjoyed and one that will be remembered by many for a life time.