Foundation Stage
The year your child spends in the Foundation Stage plays a major part in helping them make the transition between home and school. At Whitewater Church of England Primary School our Foundation Stage class works across the room and our extensive, outside area.
During this year, the adults carefully plan activities to ensure all children encounter new experiences and extend their skills, develop their confidence and build on what they already know. Children deepen their understanding by actively investigating, initiating play and learning from their surroundings. These experiences will provide opportunities for your children to work towards their Early Learning Goals.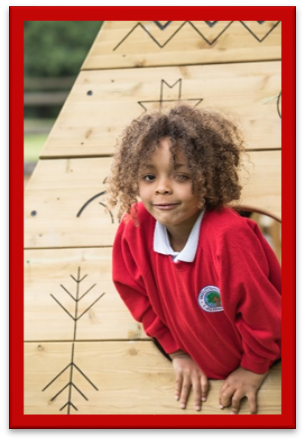 The Foundation Stage children have their own statutory curriculum called "The Early Years Foundation Stage". There are seven areas of learning and development, all are important and inter- connected. Three areas are particularly crucial for building their capacity to learn, form relationships and thrive. These three prime areas are:
Communication and language
Children need opportunities to experience a rich language environment both inside and outside the classroom; they need to develop their confidence and skills in expressing themselves; and to speak and listen in a range of situations in their everyday lives.
Physical development
Children need to be active and interactive; they need to develop their co-ordination, control, and movement. They must also be helped to understand the importance of physical activity, and to make healthy choices in relation to food.
Personal, social and emotional development
This very important area covers helping children to develop a positive sense of themselves, and others; to form positive relationships and develop respect for others; to develop social skills and learn how to manage their feelings; to understand appropriate behaviour in groups; and to have confidence in their own abilities.
At Whitewater Church of England Primary School we will also support children in four specific areas, through which the three prime areas are strengthened and applied. The specific areas are:
Literacy
Encouraging children to link sounds and letters and begin to read and write. Children are given access to a wide range of reading materials to ignite their interest. We use a synthetic programme to enable children to acquire the phonic knowledge and strategies they need for reading and writing. Workshops will be provided to support parents and carers with this.
Mathematics
Children are provided with opportunities to develop and improve their skills in counting, understanding and using numbers, calculating simple addition and subtraction problems; and to describe shapes, spaces, and measures.
Understanding the world
Guiding children to make sense of their physical world and their community is enhanced through opportunities to explore, observe and find out about people, places, technology and the environment.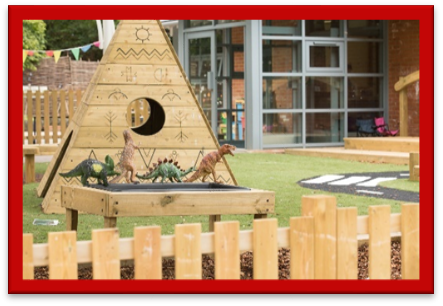 Expressive arts and design
Children need to explore and play with a wide range of media and materials, as well as providing opportunities and encouragement for sharing thoughts, ideas and feelings through a variety of activities in art, music, movement, dance, role-play, and design and technology.
Each area of learning and development is implemented through planned, purposeful play and a mixture of adult-led and child-initiated activities. Play is essential for children's development, building their confidence as they learn to explore, to think about problems, and relate to others. Children learn by leading their own play, and by taking part in play, which is guided by adults. As children grow older, and as their development allows, the balance will gradually shift towards more activities led by adults, to help children prepare for Year One.
Phonics and Early Reading
Early reading simply means the stage of reading where children are learning to become fluent readers through the use of phonics. The government has recently introduced some new guidelines regarding the teaching of reading, which means there are some changes to the way that we teach phonics and reading.
The DfE have produced an approved list of Early Reading and Phonics Schemes which schools are required to buy into. As you are all aware, we have recently opted for Little Wandle Letters and Sounds. We are using these resources to teach phonics and reading predominantly from Year R through to Year 2, but into Key Stage 2 where needed. This means some changes in the books that the children will bring home to read and share with you. Each child will bring home a reading practice word bank and a sharing book.
Children will be using the Little Wandle Ebook library service and will also receive their new book on a Friday. The books will no longer be organised by colour book bands, instead reading books will match the phonics stage at which the child is working. Please do not be concerned if you feel that your child has started on a different colour than they had previously. The books have been reorganised to follow the new Little Wandle scheme.
The sharing book: If children are to become lifelong readers, it is essential that they are encouraged to read for pleasure. To help foster a love of reading, the children will also bring home a book that they can share and enjoy with their parents/carers, as well as their phonics ebooks. These books offer a wealth of opportunities for talking about the pictures and enjoying the story/information. Children may not be able to read this book independently. The book is for sharing and repeated reading will bring familiarity and enjoyment. Classes have a weekly library slot in order to change their books.
The reading diary: Parents are expected to hear their children read at home. You may also wish to let us know any other books that you have been reading with your child, either from home or the public library.
If you would like to know more about the teaching of early reading and phonics, you can find more information on our school website and the Little Wandle for Letters & Sounds revised website.