Eco Council Environment Challenge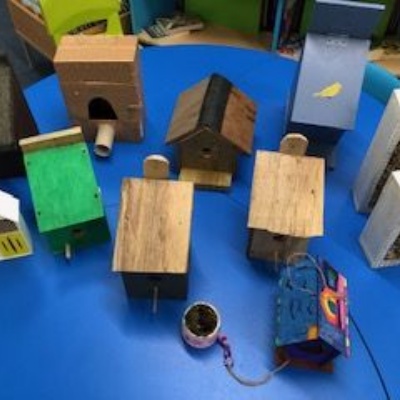 Thank you to everyone who took part in our Easter challenge to create feeders and habitats for our birds and insects at Whitewater.
We were so impressed and excited to see all the fabulous designs, what a lot of hard work! Thank you to all the parents and grandparents who helped too! The Eco-Council have now met and awarded house points, certificates and sweets to all those who entered. An extra big thank you to Olivia and Isobel's Dad who very kindly gave up his time to hang the feeders, nesting boxes and bug hotels around the school site. We are sure they were eagerly inspected over the quiet, long weekend and we look forward to seeing them used and enjoyed.
Keep a look out when you are in school and see how many you can spot too...