Ofsted rating - 'Good'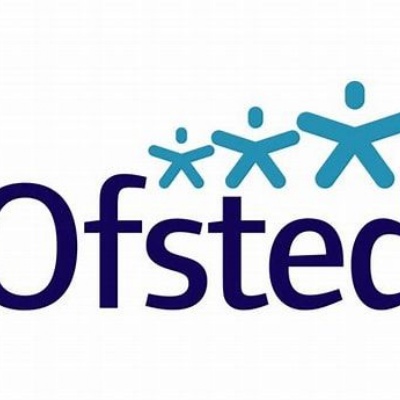 Our journey back to 'Good'
By Executive Head Teacher Mr. Glen Golding.
The initial discussion regarding an opportunity to support Whitewater C of E Primary School took place back in early November 2021, with both myself and Mr. Steve Moore. Incredibly, just a few short weeks later on the 1st of December, the same day as the school's new reception year open day, our journey began.
From the very beginning Mr Moore and I could see the huge potential of the school. We could also see the many challenges the school needed to overcome but, as Dads of young children ourselves, the challenge was irresistible. Falling pupil numbers meant that the budget was stretched, recent restructuring and staff redundancies meant that emotions were fragile and confidence was low. Frequent changes in staff and a recent change in leadership had brought about a lack of clarity. The school's values, ethos and philosophy regarding what teaching and learning should look like at Whitewater had become blurred. All of this of course came directly after the Covid outbreak, which forced all schools to operate differently and to overcome daily challenges that none of us were actually trained for. Parents quite rightly had started to lose trust and confidence in the school. It was clear from the start, that the task at hand was not just to get the school back to good according to Ofsted, it was to re-build relationships, pride and belief.
Although the task at hand felt enormous, and we knew time was against us, the school had three huge strengths which gave us confidence that accelerated positive change could be achieved with clear direction and improved communication. Those three components were: amazing children who were eager to learn and cared greatly about each other and their school, dedicated and passionate staff who desperately wanted to know where we were going and to have the resources to get there, and a supportive local community who just wanted to get involved and feel part of the school's journey.
So now, 14 months on from Whitewater's step of faith in joining the Bishopswood and Bramley Collaboration, I look back with a huge sense of pride at what has been achieved, and I look ahead with a sense of excitement about where we are heading next. The Ofsted judgement is validation of how effective the school now is, but the improvements over the last 14 months feel more significant than what was captured in the report's four pages of narrative.
There are many standout moments so far on the school's improvement journey; some of the most significant events for me include: the redevelopment of the EYFS outdoor area and how the community came together to raise £60,000 in a three-month period. The purchase of the school's own minibus which gave us the opportunity to take our football team to their first competitive fixture in three years. The fact that our pupil numbers have increased by 24% and families are selecting us as their school of choice, rather than the school with spaces. The woodland walk and forest school area that has been designed and constructed by parent weekend work parties. The many open events such as summer fêtes, sports days, Year 6 shows, Christmas plays and Jubilee celebrations, all of which have that magical feeling that only a small village school community can create. Finally, the collective shedding of tears from Governors, parents and staff when the Lead Ofsted Inspector confirmed to them late in the evening of December 7th 2022, that we were finally back to 'Good.'
We now look to the future with renewed confidence. We know who we are and what we want for every child who steps through the door. We can offer the intimate care that only a small village school can, whilst having access to the resources and expertise that the larger schools benefit from. We can now also offer modern teaching and learning strategies backed up by newly acquired technologies within a setting that places the old fashion values of Love, Respect and Courage at the heart of everything we do.
The Ofsted inspection was never our destination, just the start of the next part of our journey.