Ssssssssssssss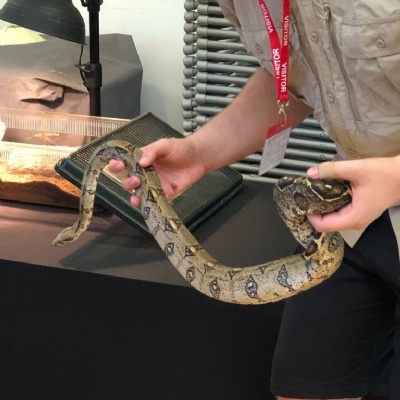 The Reptile Academy came to visit
Whitewater children (and staff) had an exciting Friday afternoon with The Reptile Academy. The team visited us for a free 'taster session', bringing with them a variety of snakes and a pair of Monitor lizards. We all loved every minute of it!
Many children (and staff) were apprehensive, but everyone conquered their fears stroking the snakes and lizards with almost everyone holding the snakes too! The hall was filled with excitement, awe and wonder. The children were impressed with the snake markings, the dry feel of their skin and their shedded skins.
What an amazing day!