Rabbits and Otter Class meet an artist!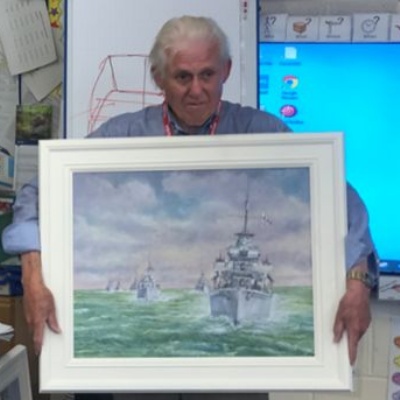 Rabbit and Otter class were very excited to meet a real-life local marine artist on Tuesday! Len Murrell visited to share some of his incredible oil paintings.
Len talked about how he had started painting when he was 50 years old having also been in the Royal Navy. Len's love of boats and ships was very obvious as they feature heavily in his work.
The children loved seeing his paintings. Favourites were the War Ships and the ones with familiar building such as Windsor Castle in the background. Everyone had a go at drawing a rowing boat which we all agreed was not as easy as we thought; everyone was in the Learning Pit! Like true artists, we persevered and showed our resilience.
We hope that Len will visit us again before the Summer, so that we can all join in and paint a boat alongside him.