Friday 24th April 2020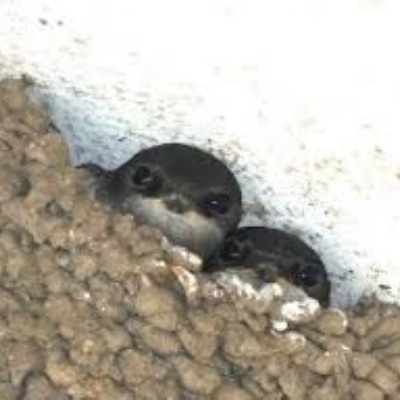 Hi there - another whole week of sunny weather and no school - can't be all bad!
However, one thing that most of us are missing is being able to visit and/or be visited by our friends and family. We wonder if you have had any very welcome and 'authorised' visitors that have come your way? By this we mean such visitors as the cheerful and chirpy pair of housemartins that have taken up their summer residence under Mrs Laurie's bedroom window, for example. They announced their arrival on Easter Saturday by spring cleaning their mud nest (left from last year) and covering her windowsill in feathers and dust! They chatter to each other throughout the night. It sounds as if they are telling each other off for taking up too much room or perhaps snoring too loudly! Having said that, do birds snore?
Please tell us about any visitors, animal or human, that have cheered you up and/or perhaps brought something special to your home recently.
In the meantime, remember to try and help out as much as you can at home by offering to do chores such as the dreaded washing up or unloading the dishwasher:)
Stay well and enjoy the weekend!