Blue skies again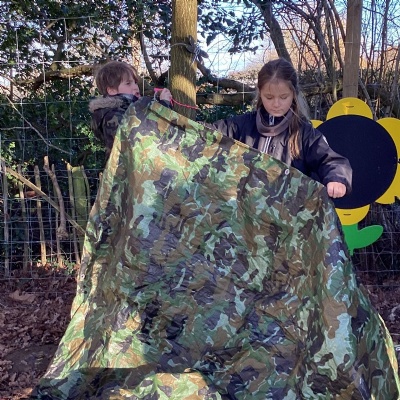 This week's session took a different turn. The children were very excited by the new log swing that we have added and all ran to have first go!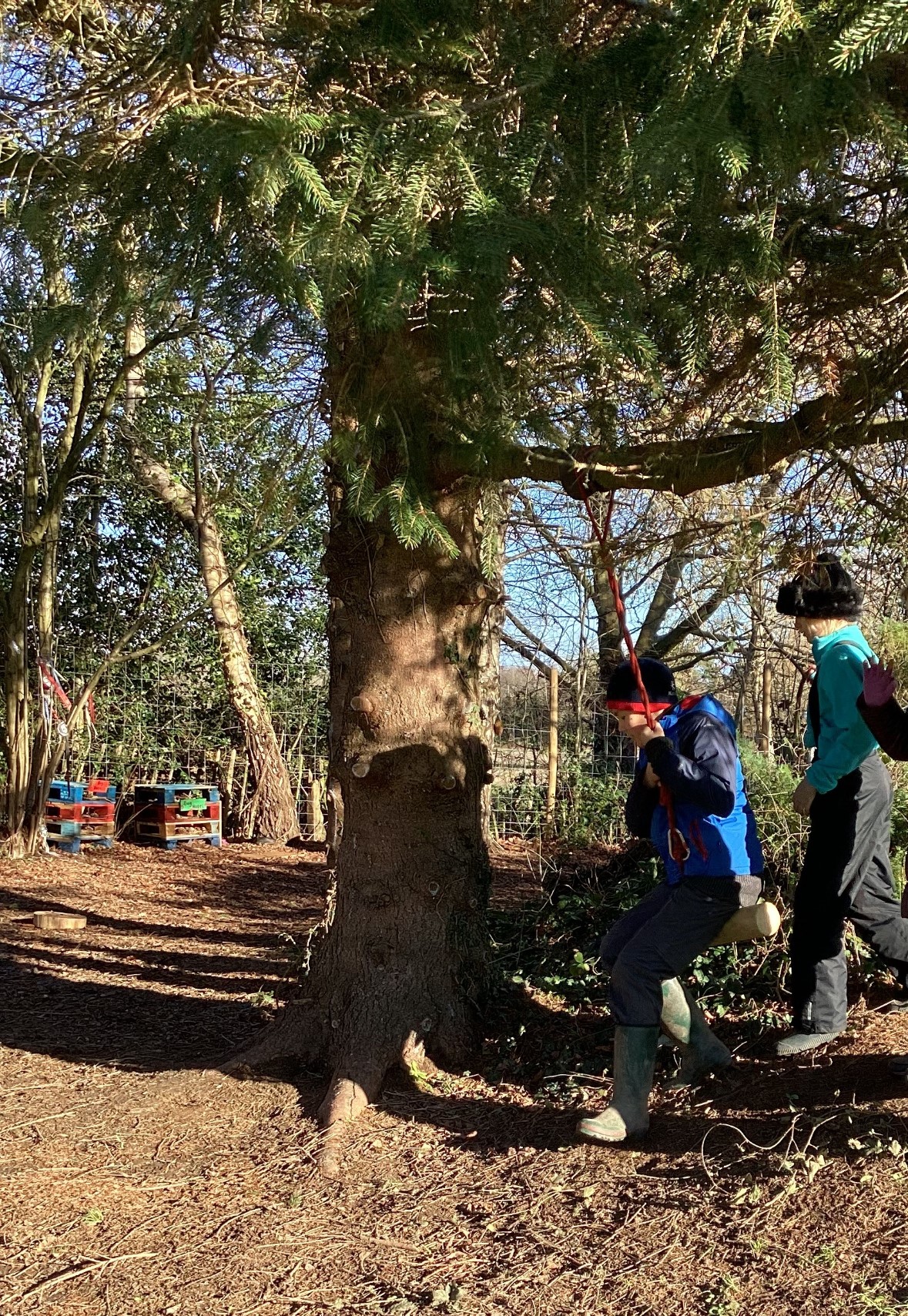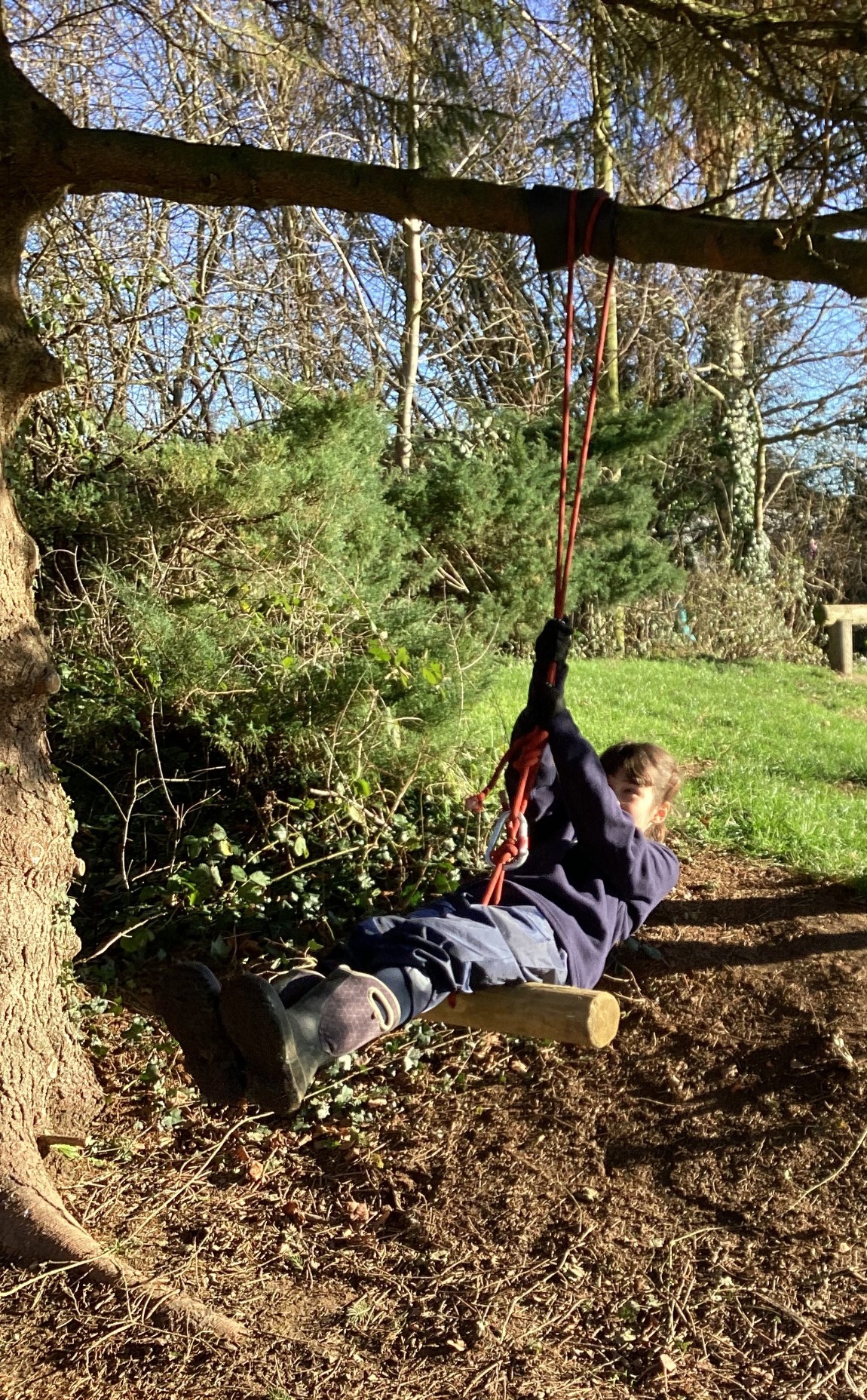 Planning and trial and error went on with trying to create a zip wire between a tree and a sculpture and although it wasn't strong enough they enjoyed trying!
And then we coppiced some hazel and most of the children used a bow saw or pruning saw on our saw horse to cut their own piece of wood. They then used mora knives to strip some or all of the bark and create some shaped wood pieces. I think most of all they enjoyed sitting around the fire circle chatting amicably whilst doing this.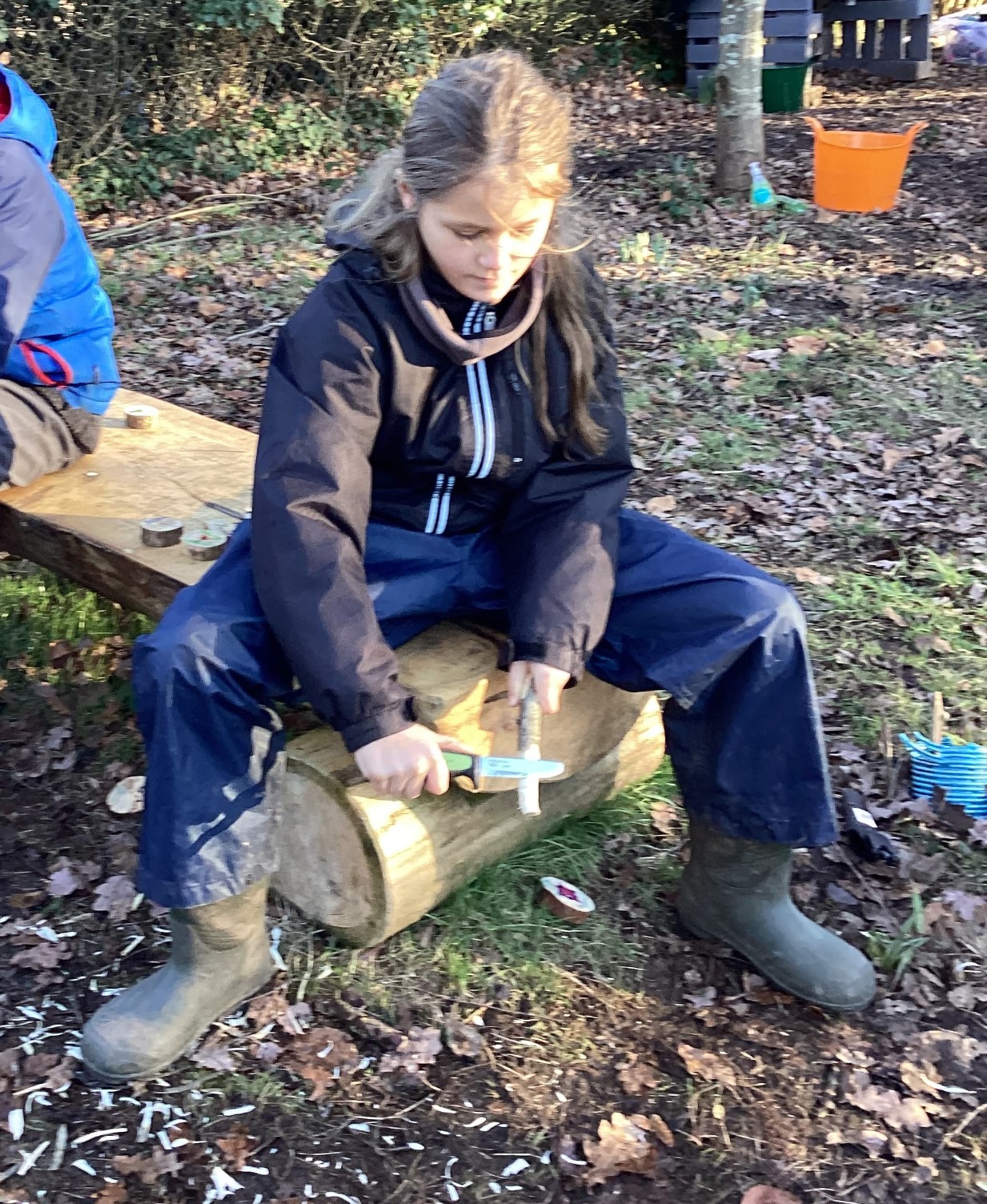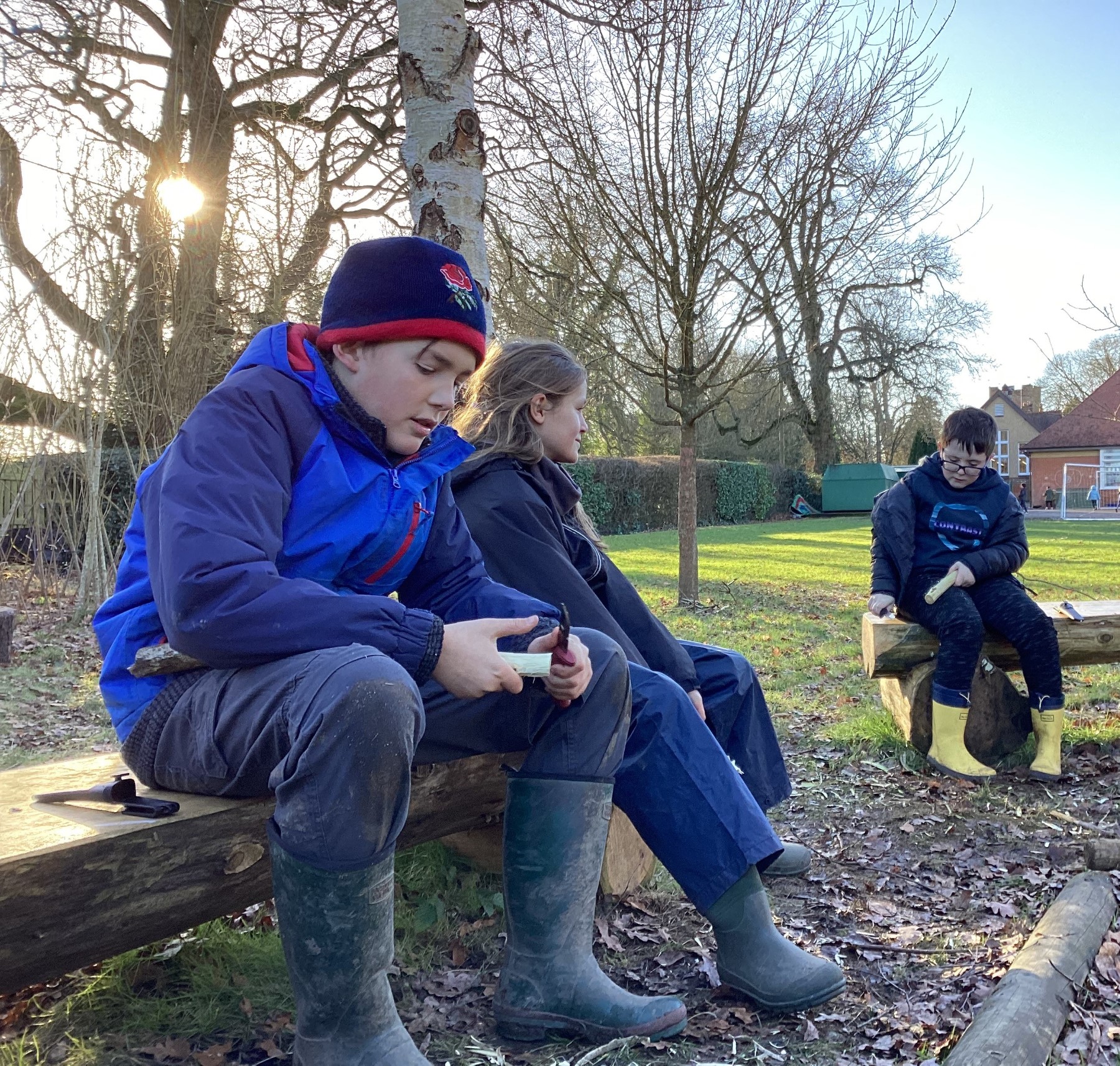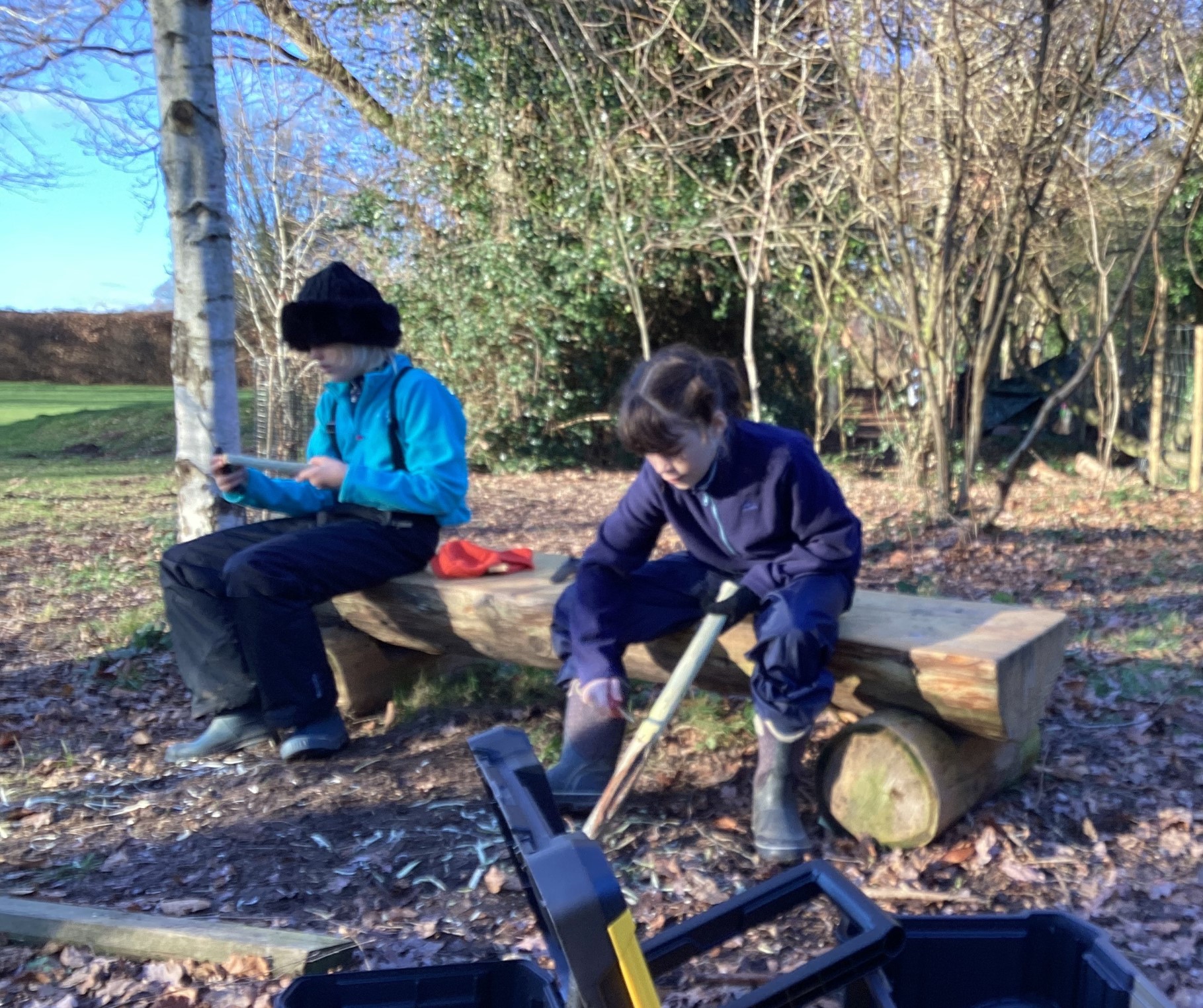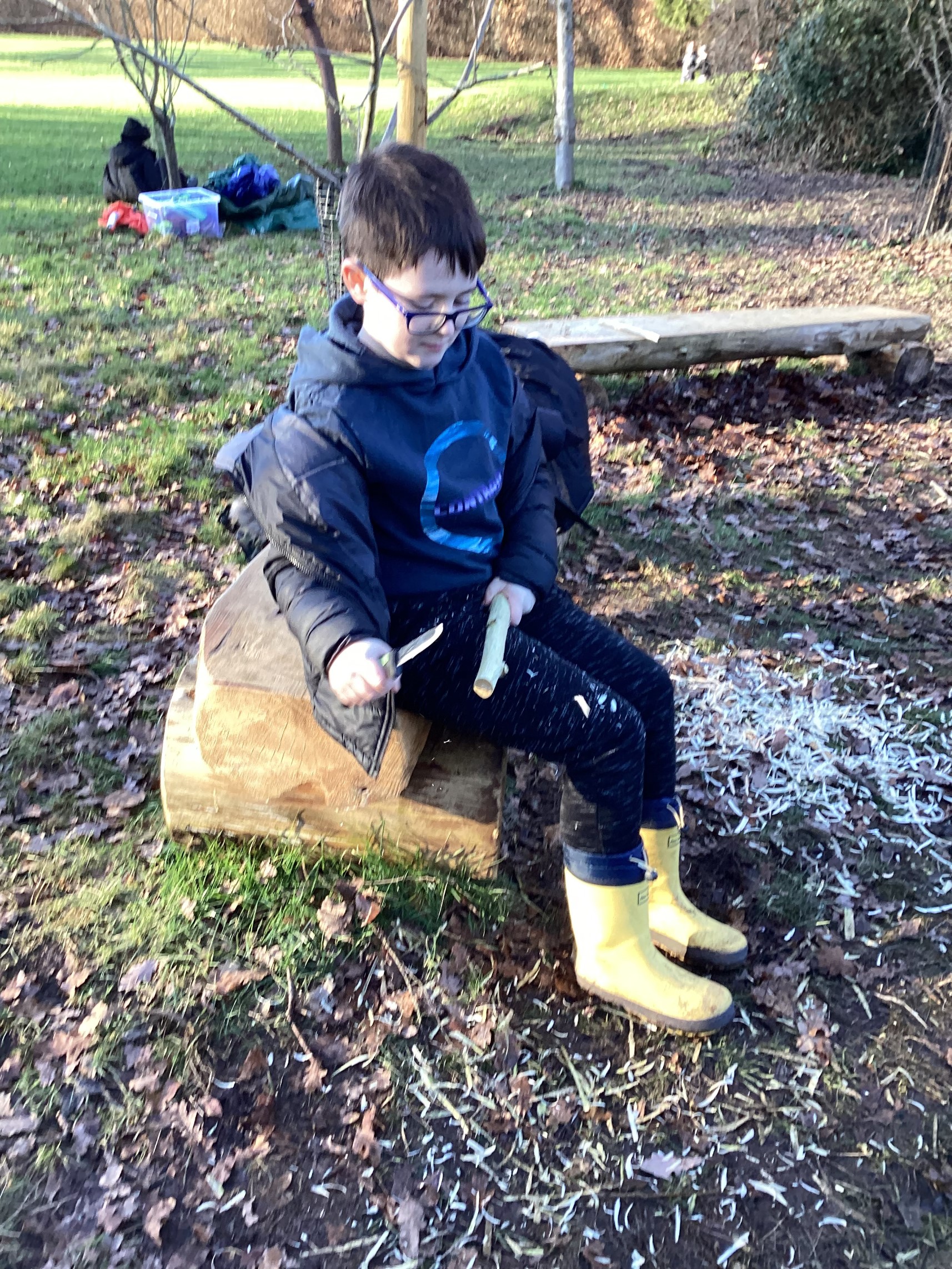 Other's continued with the hapa zone theme, choosing spruce to create a wonderful foresty smell on their calico squares.
Two of the children made an awesome shelter which would nicely keep out the rain and had a well earned rest after!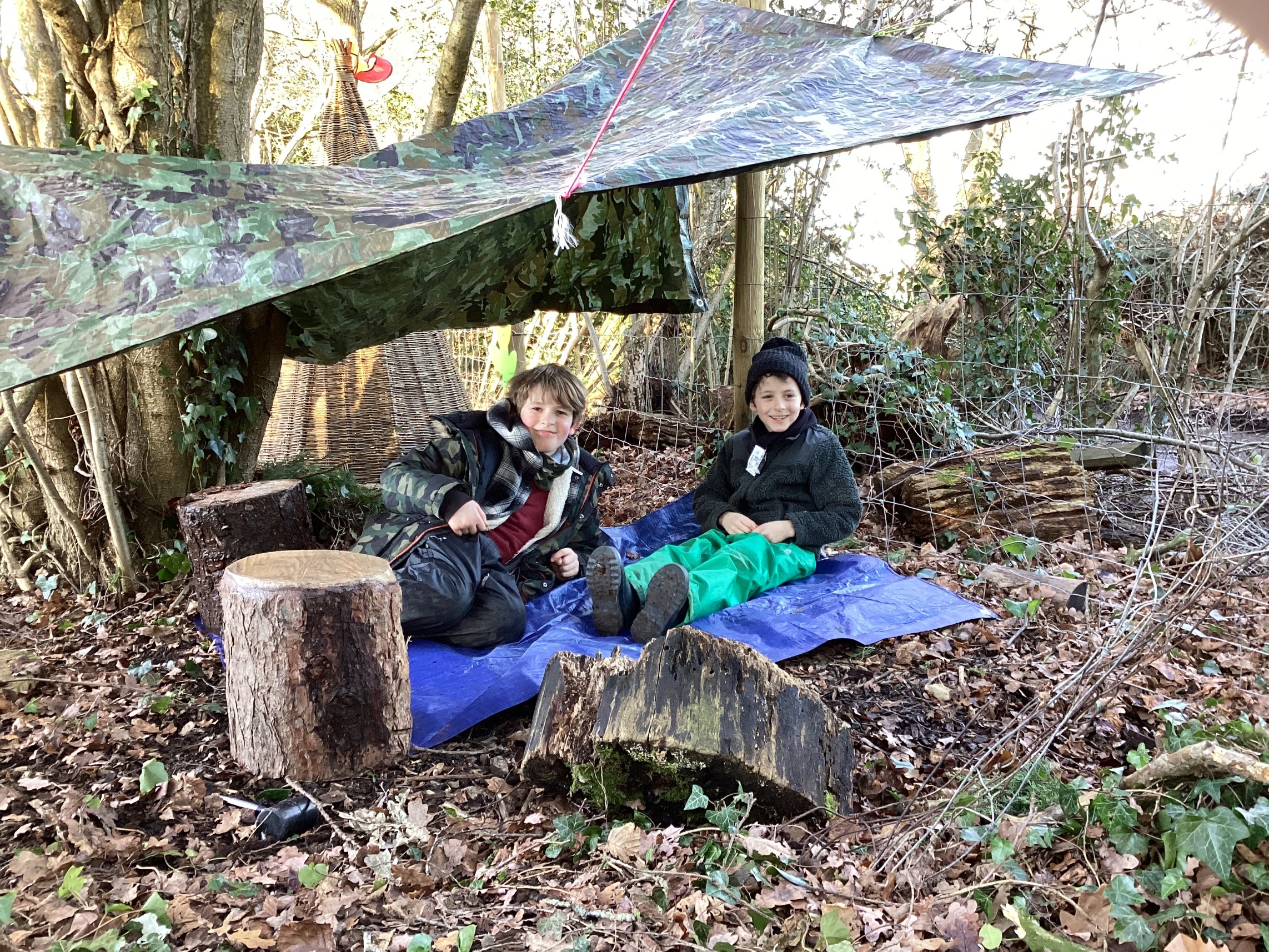 Lastly a couple of children attempted some fire lighting and we ate 'smores before a final game of hide and seek before tidy up.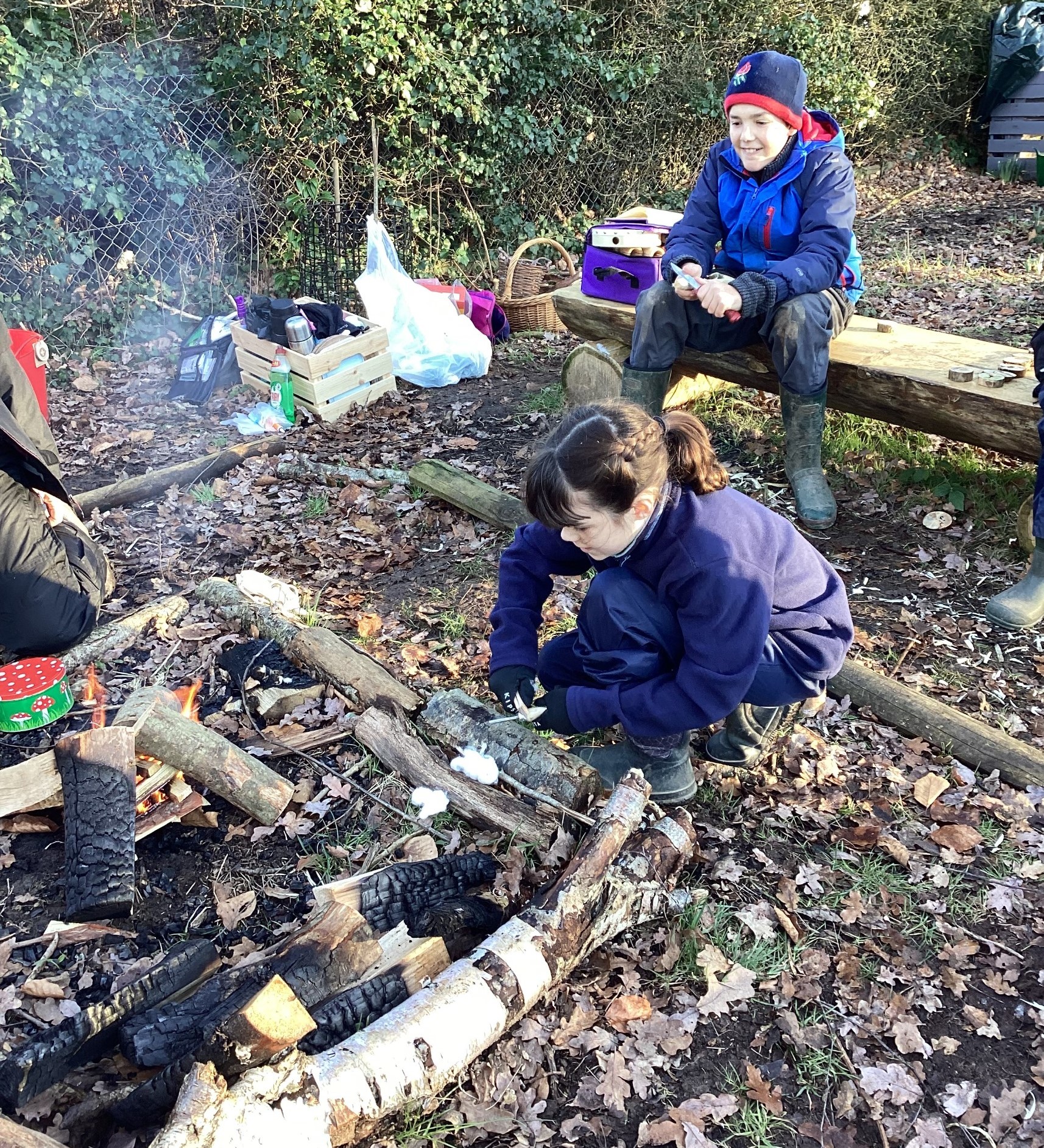 Next week they want to do more knife work and cook something savoury!! Hopefully we will also do some bird activities for Big Garden Bird Watch.