Forest School Returns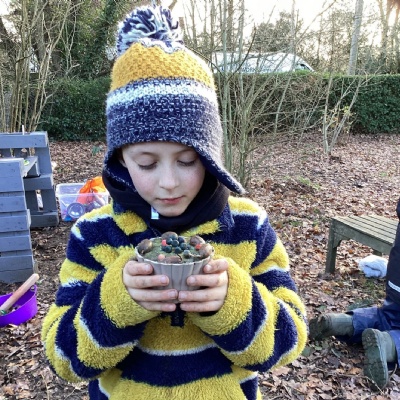 After the Christmas break we have a new group of children ready for the Forest School challenge! At the coldest time of the year, this group of Years 4-6 have embraced our sessions with huge enthusiasm and well and truly encapsulating Forest School Principle 3 – "Forest School aims to promote the holistic development of all involved, fostering resilient, confident, independent and creative learners". Week 1 we battled with strong winds but that didn't stop them.
Amazing team work throughout the session was observed with commitment to task including making a kite, building a shelter and creating some wonderful hapa zone creations with hammers, calico and leaves.
We even started to learn how to saw!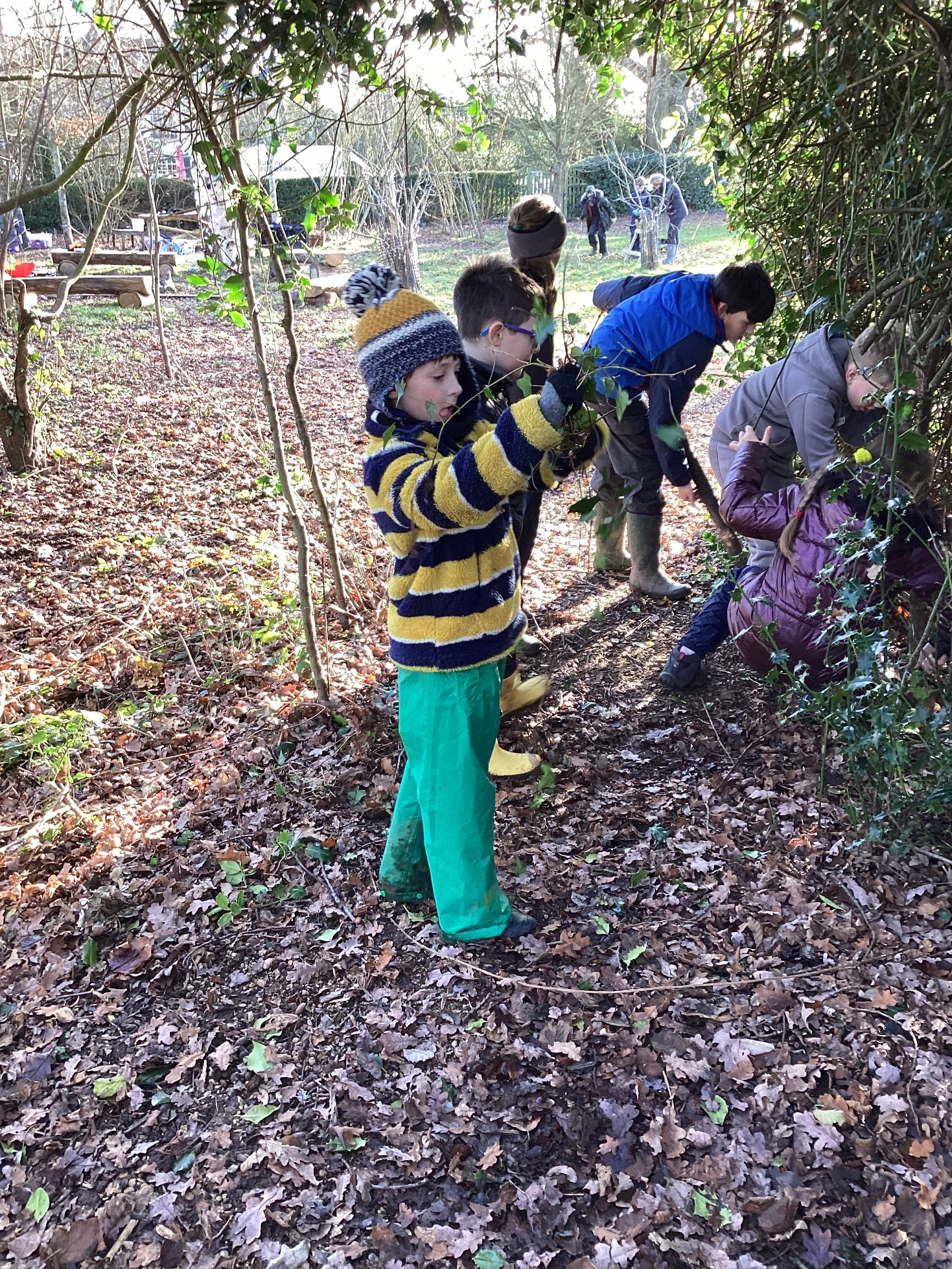 =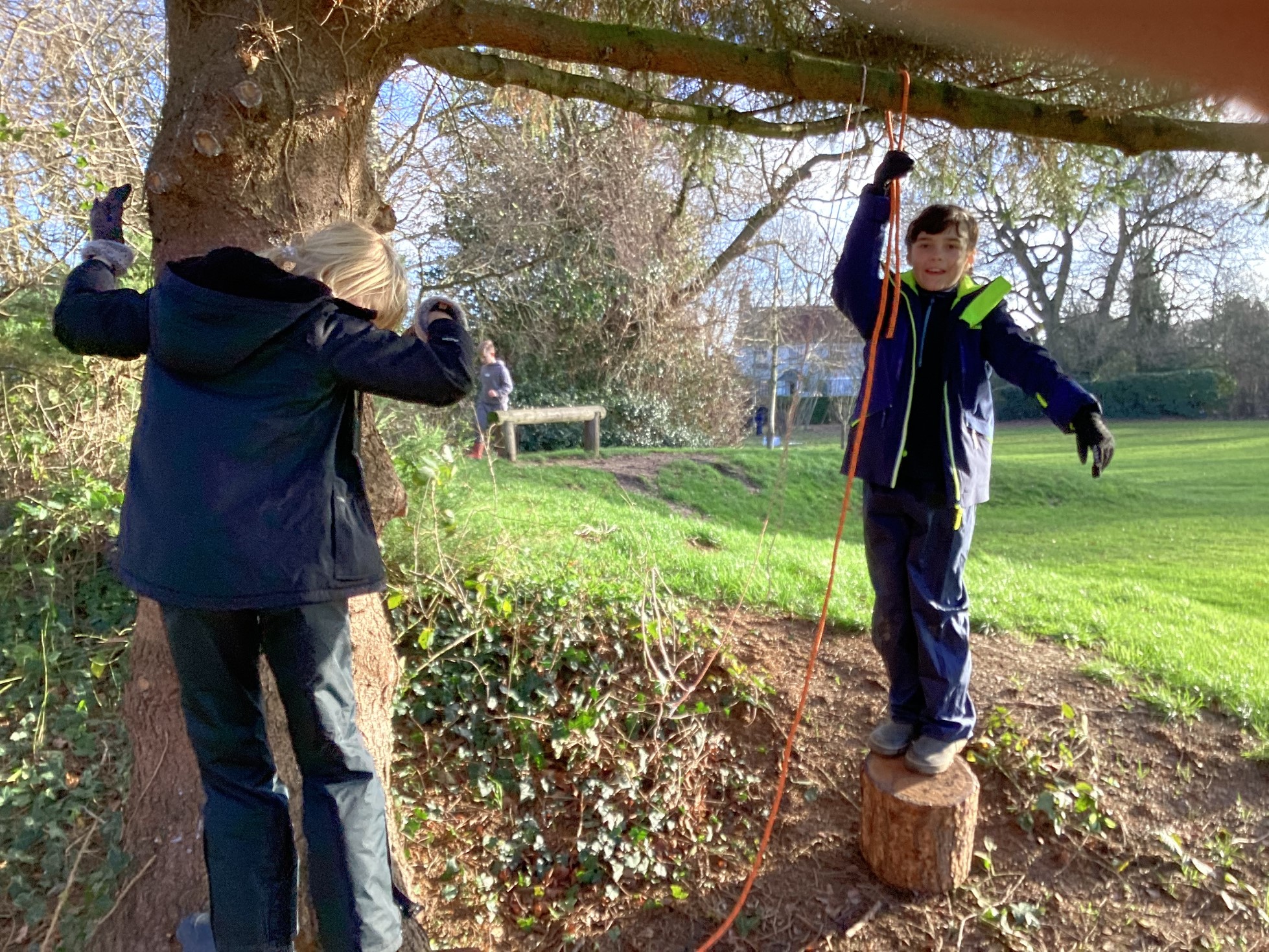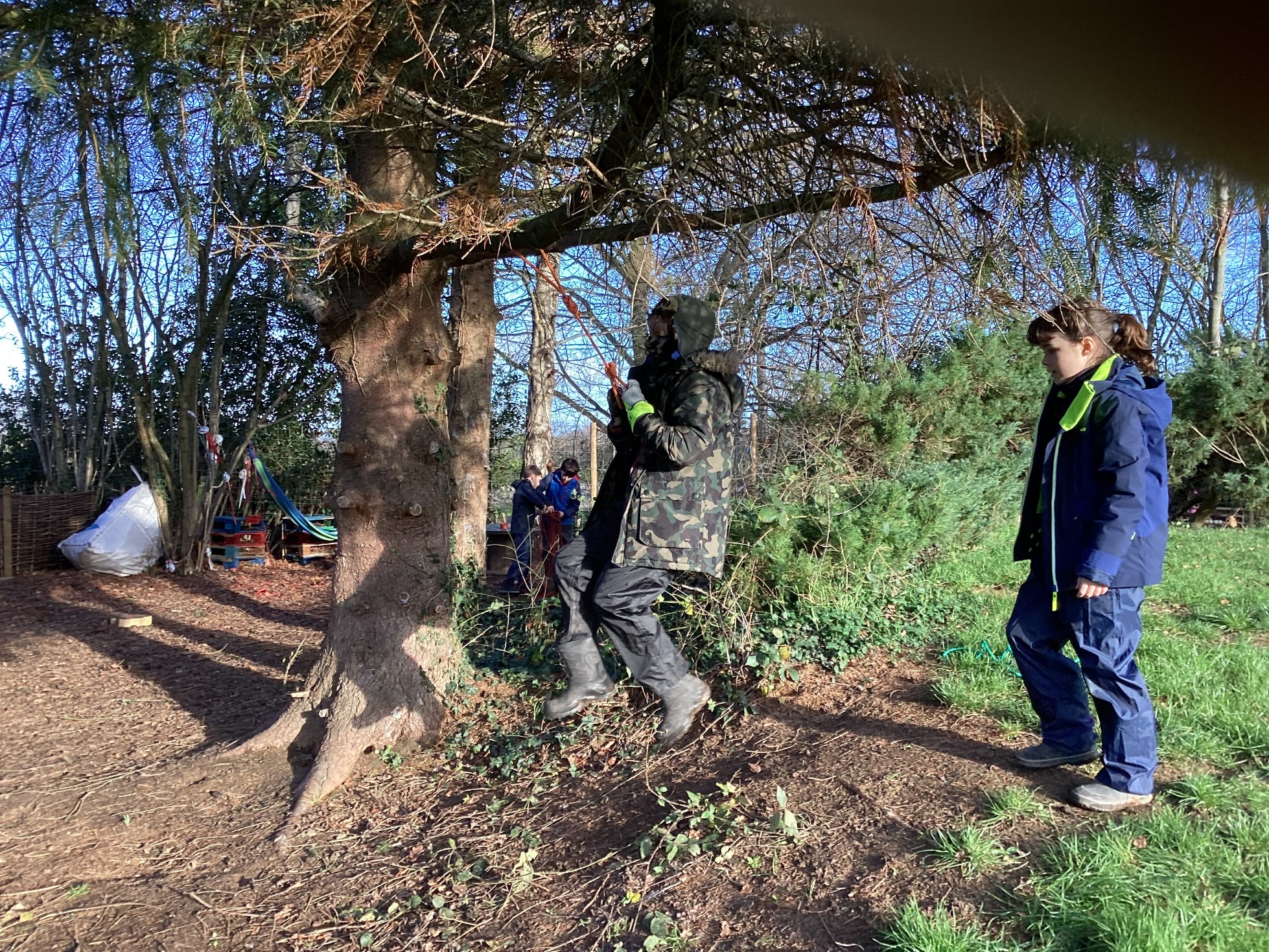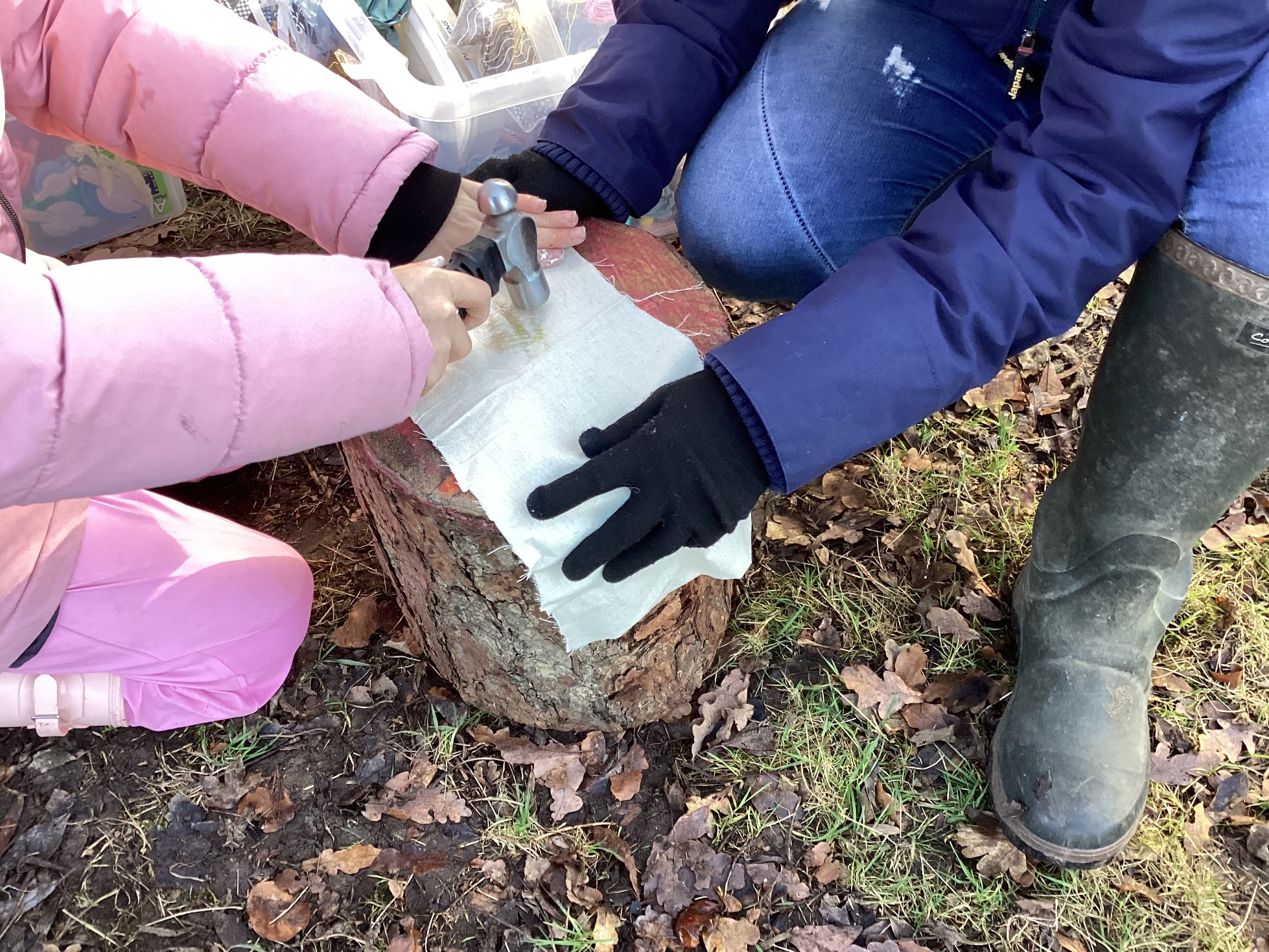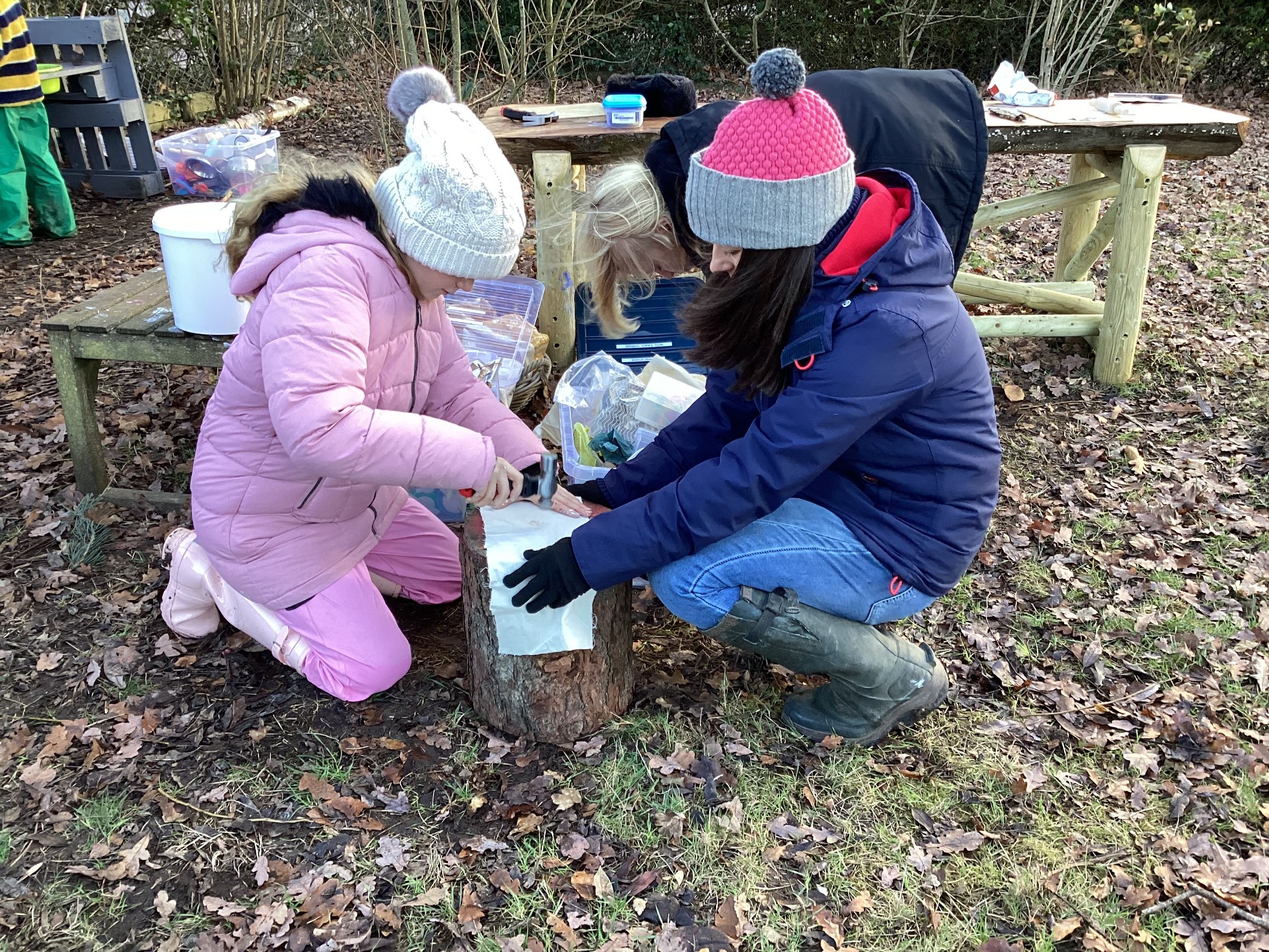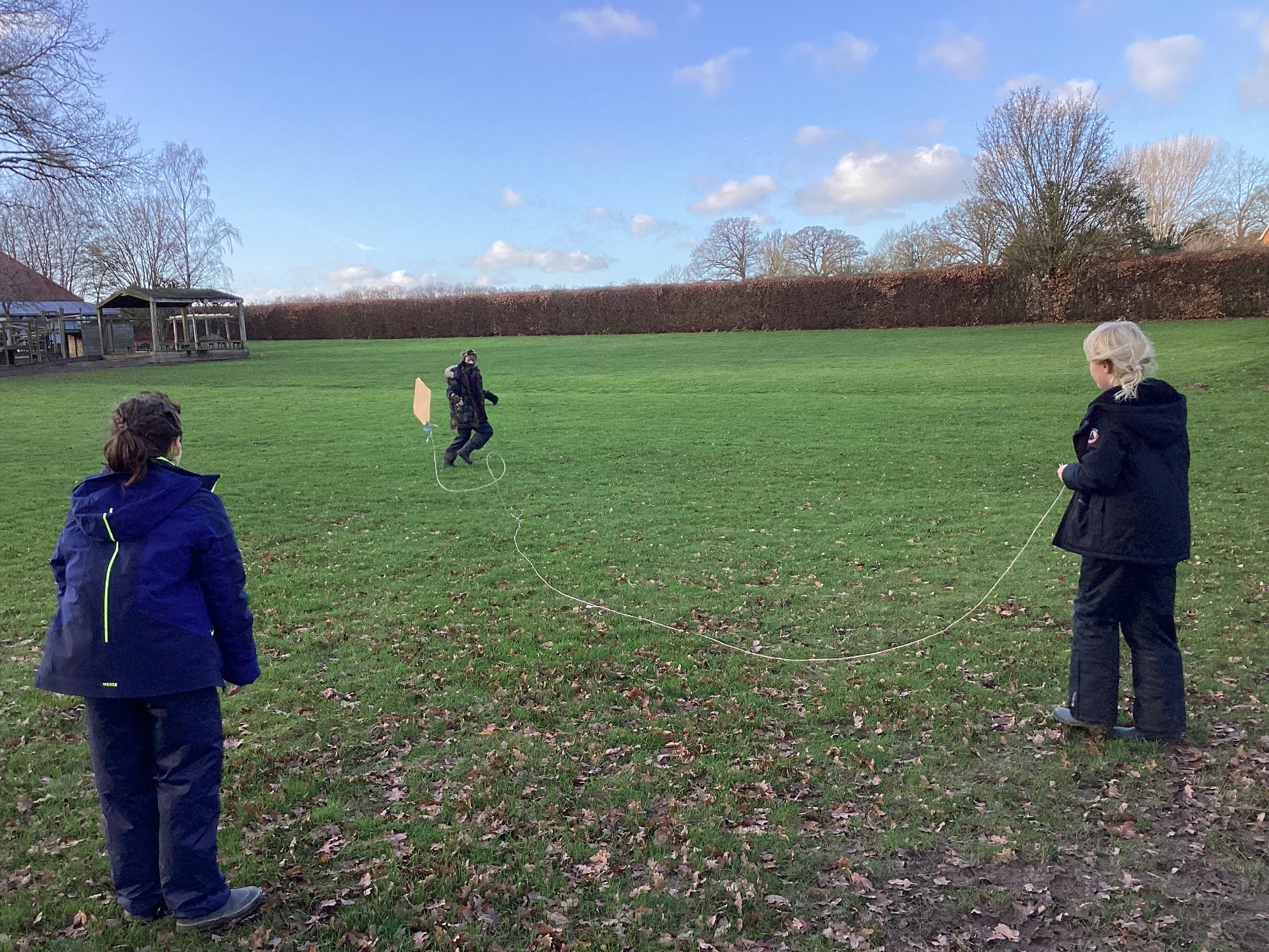 Windswept but happy we finished our session with hot chocolate and marshmallows – both warmly received – by our campfire.