and we shall play......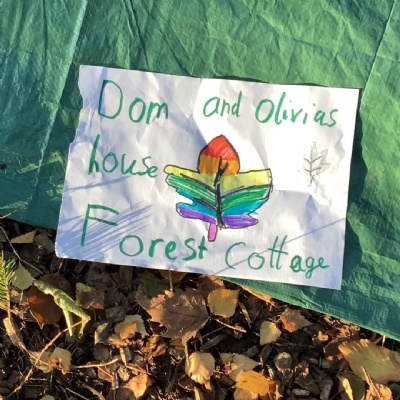 Forest School Principle 6 - Forest School uses a range of learner-centred processes to create a community for development and learning.
We were a smaller group this week with three of our Forest School Warriors unfortunately poorly. We missed them! It was a busy session with lots of innovation and creativity being shown. Dom and Olivia spent nearly the whole session creating their "Forest School Cottage" with its very own sleeping area and a nearby scarecrow as a guard!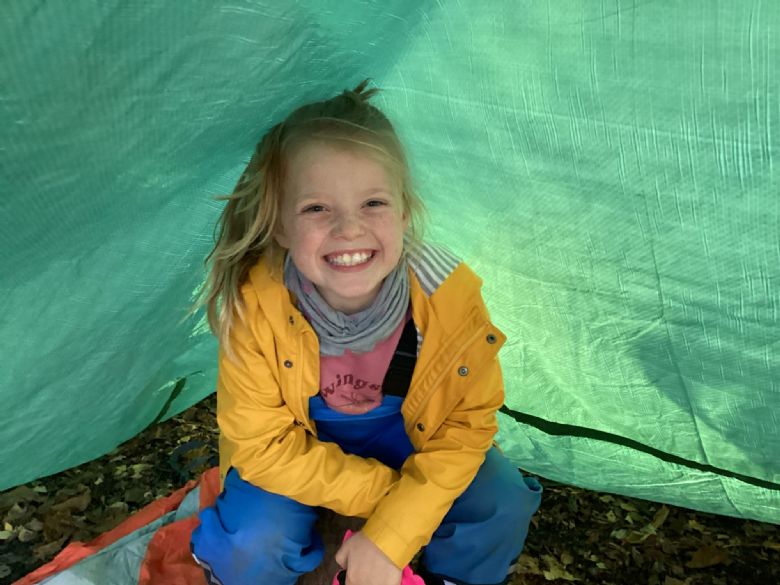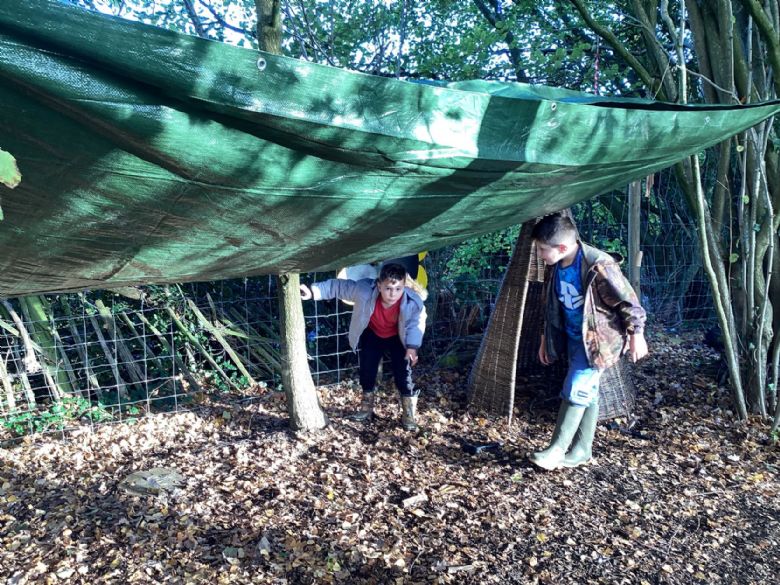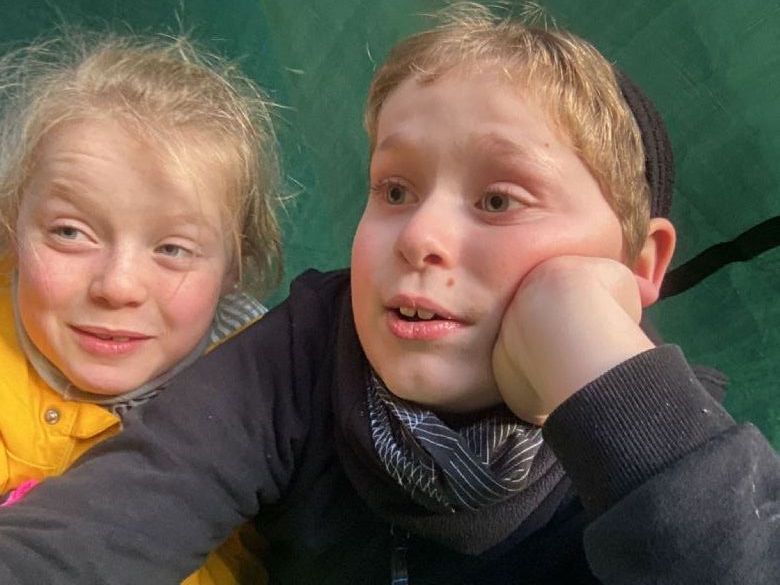 Mud painting was trialled today using mud from the ground, paints and wooden blocks. Some lovely creations were made to be taken home. Hanna loves the mud play and has produced some wonderful colourful concoctions. We also tried making Gods Eyes - of Mexican origin signifying the link between this world and spirituality - using wools and sticks. Skyla also had her first go at whittling with a knife and loved it!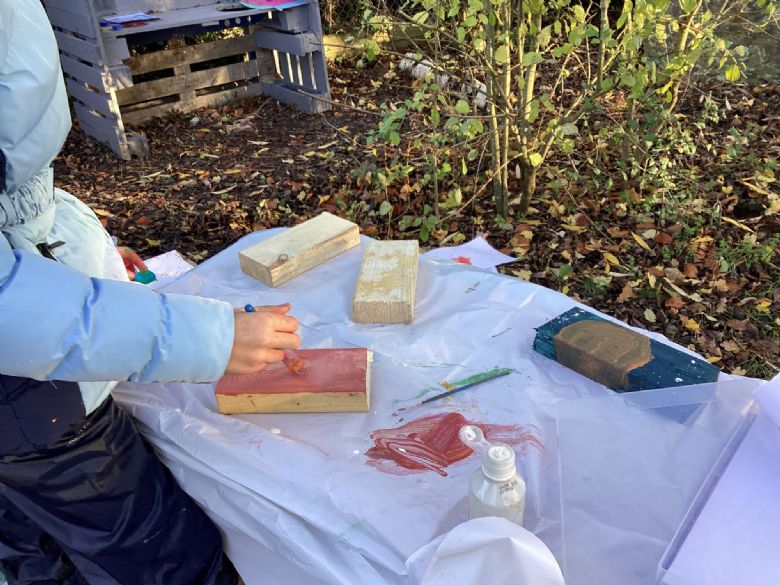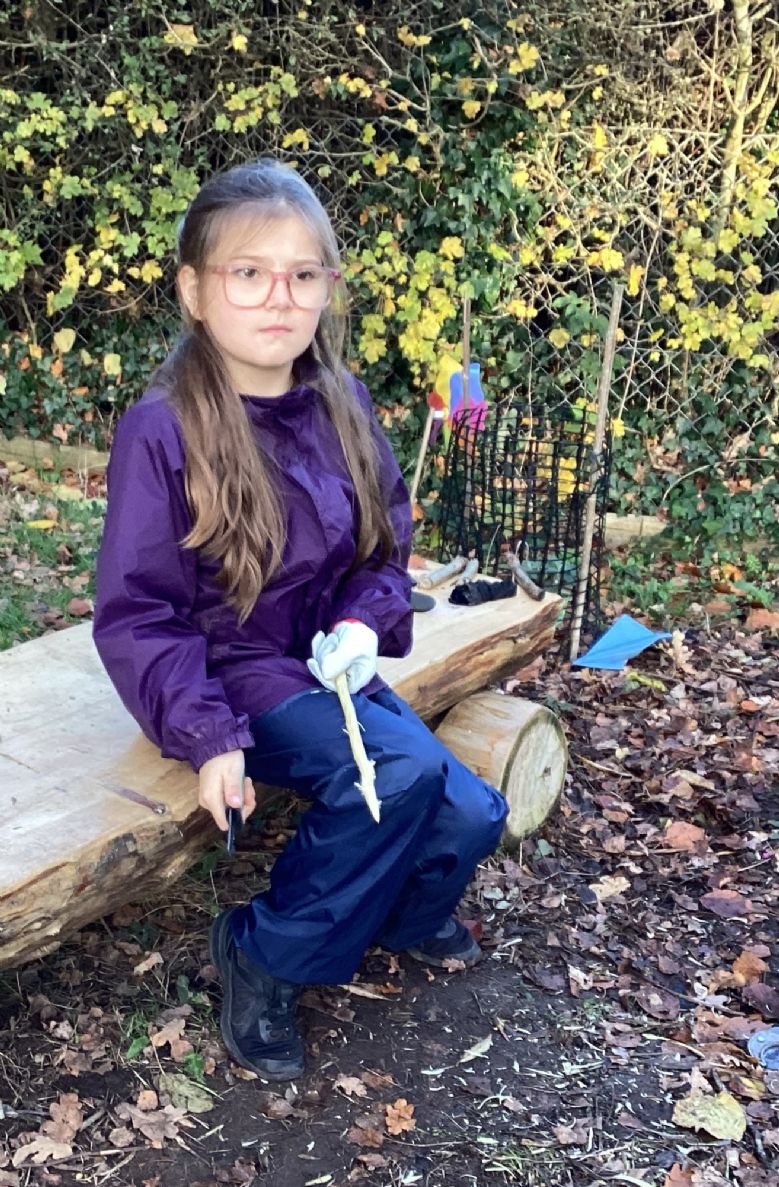 Lily-Mae showed tremendous perseverance as the first to try fire lighting. This skill is not so easy to master using a fire striker, but she kept going. It was lovely to hear her friends giving her so much encouragement and 2 minutes before the session ended she did it. Well done Lily-Mae.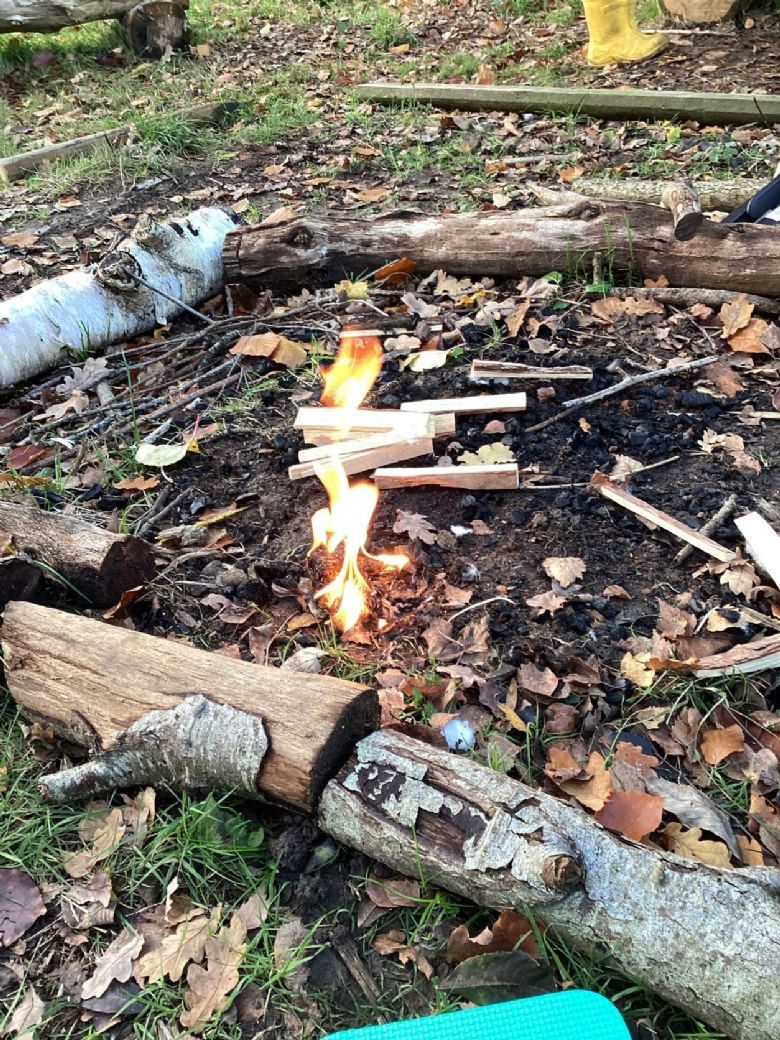 Forest School promotes child-centred learning and each child gains something different from being outdoors and Tommy loves the ability to pick up the sticks and explore the woodland walk whilst role playing.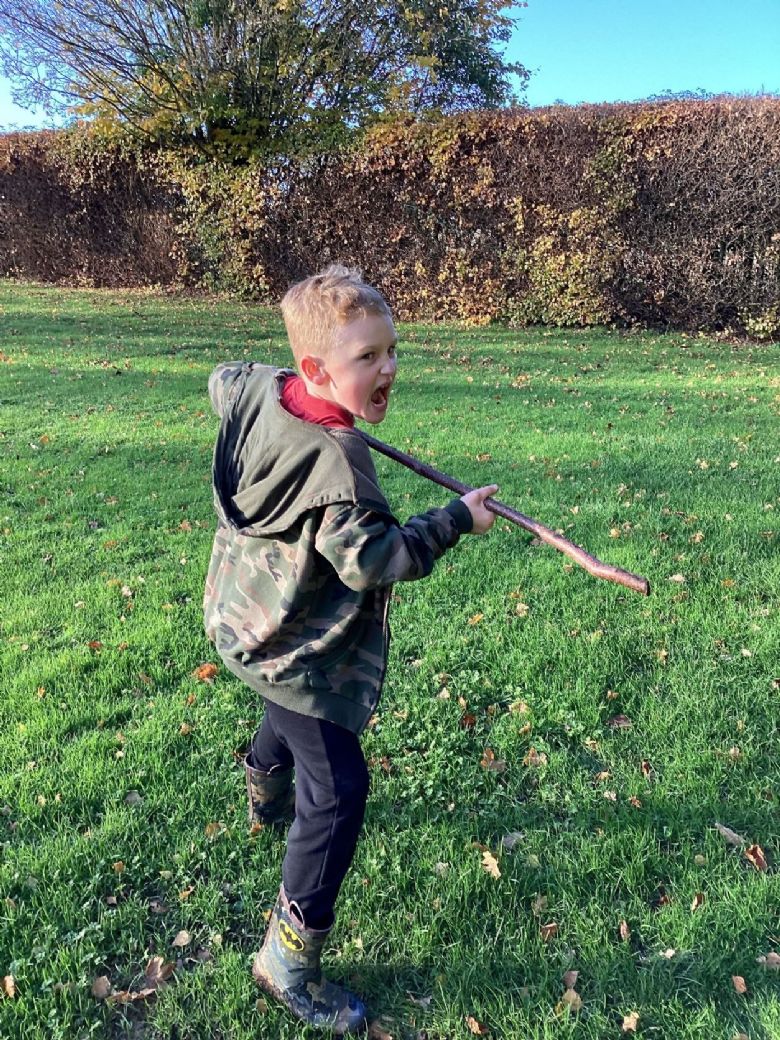 We can't believe we at week 4 already. Looking forward to next week - National Tree Week - and what that will bring.