Autumn in Forest School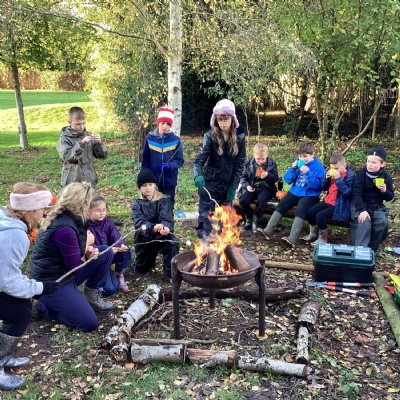 Our First Forest School Session
The sun shone and the autumn colours were beautiful. Perfect for our very first forest school session today at Whitewater. Six children from Fox Class and six from Hedgehogs started their Forest School journey with lots of excitement and fun had by all.
This week we concentrated on safety and starting to learn new skills. Some of the children chose to make pumpkin heads or animals and used a stubby hammer to hammer in golf tees. Others learnt how to use palm drills to make holes in conkers and then add string. They also followed recipes to make mud delights, had a go in a hammock, chose to make some pictures and finishing with hot chocolate and toasted marshmallows.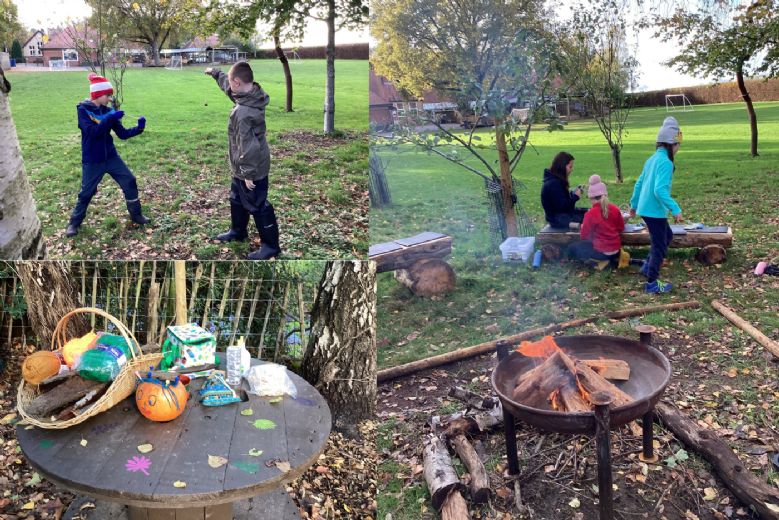 The children designed their own name wood cookie and each week will place it under the emotion they are feeling and are free to talk about it during fire circle time if they wish. This Forest School Leader explained how she was feeling nervous about her first session but happy by the end that everyone was having a great time!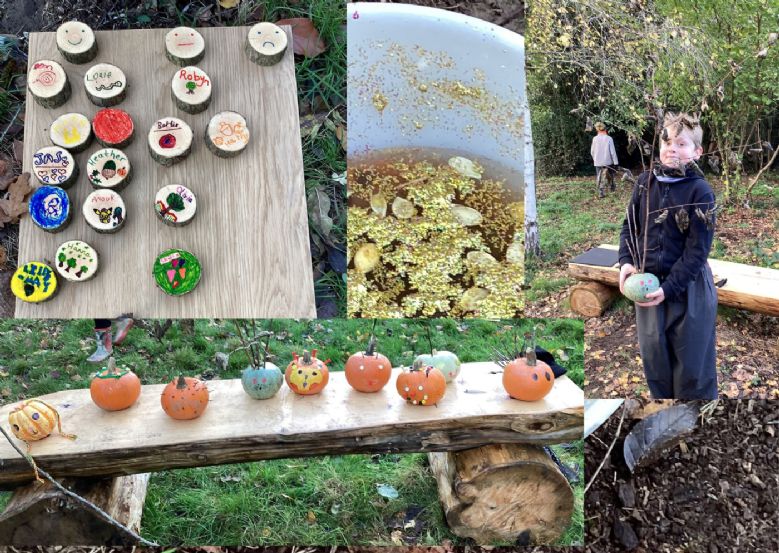 Roll on next week when our new outdoor table arrives and our very own mud kitchen!