Wednesday 22nd April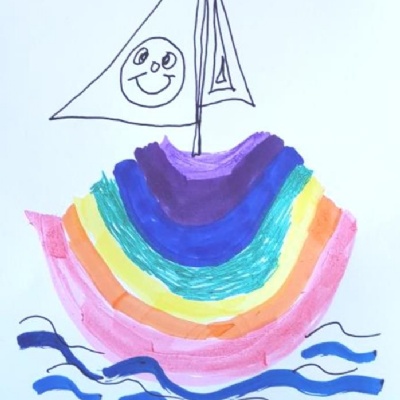 Dear Rabbits,
I decided to make my rainbow into part of a boat. I used a glittery pen for the green but I don't think you can tell in the picture! What did you decide to use your rainbow as?
I am at school today so I will try and remember to water our plants with the children who are in school with me. If you decide to do the mini beast activity on the Rabbit class page let me know which mini beast you would choose to be.
From Mrs Proctor