Tuesday 30th June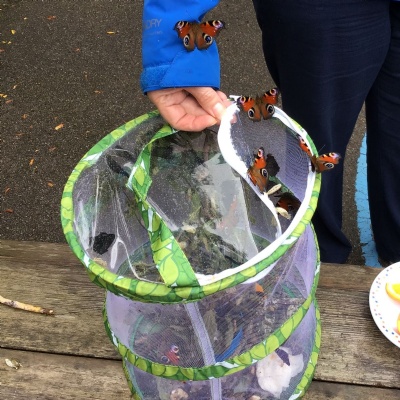 Hi Rabbit Class, We released some of our butterflies today. It was very exciting and some of them landed on us! Sara gave us some orange slices to put out for them. They flew on the school goal posts, on our trainers and on Mrs Proctors jacket! I will try and put a video clip on our page tomorrow.
From Mrs Proctor, Mrs Baronne and the children at school in Rabbit class.
No comments have been left yet.