Tuesday 16th June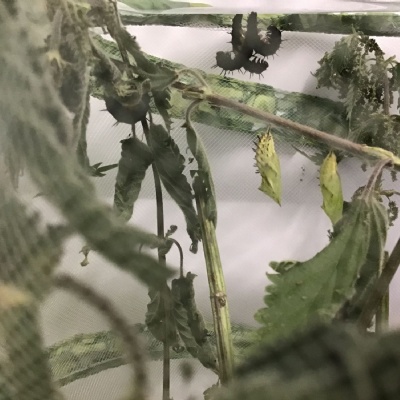 Hi Rabbit Class, We were very surprised to see how busy some of our caterpillars had become a chrysalis during the night. If you look carefully at the photo you can see that they are the pale green ones hanging off a stick to the right. They obviously found our classroom a lovely comfortable place to live in.
How long do you think it will be before they turn into butterflies?
From Mrs Proctor
No comments have been left yet.