Tuesday 9th June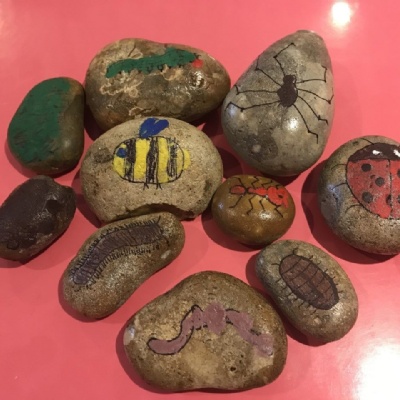 Hi Rabbit class,
How did you get on with making your caterpillars. The picture above is of the painted pebbles that Anouk did, they look lovely.
Mrs Baronne is looking forward to hearing about your Mini beast recipes for the cafe, she doesn't like the sound of my Wood Louse burgers!!
From Mrs Proctor
No comments have been left yet.