Red Kites - Wednesday 13th May
How tall are we standing together?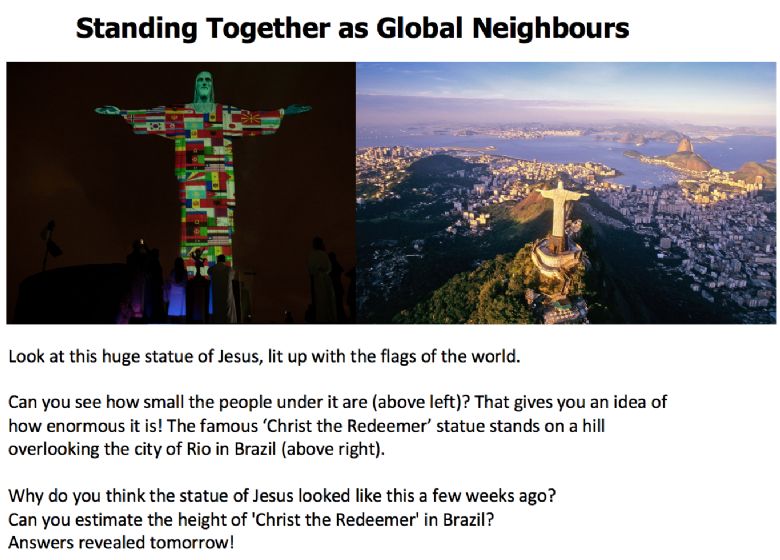 Dear God,
We know that Jesus is the light of the world. Please be with the people who are are ill because of the coronavirus in all the countries of the world. Please look after our neighbours in our road, town, country and across the globe. Help us to remember that your love reaches to the ends of the Earth.
Amen.
---
Could you write a prayer to help people during this difficult time? I would love to read them.