Red Kites - Friday 15th May
We should be heading to Rotherwick Park today to celebrate the end of SATs...
Yet instead we are inside our homes looking out at the rainbows we have created in the past few weeks. Thinking about rainbows...
1) Have a listen to this beautiful song which has been used on TV since the school closure. I feel very calm and thoughtful when I hear her voice. How does it make you feel? listen to the lyrics carefully.
1) Spend some time at home talking about promises. What promises do you think can people make to each other at this time?
2) Below are some rainbow facts. Can you use the internet or books to find out more and make your own factfile?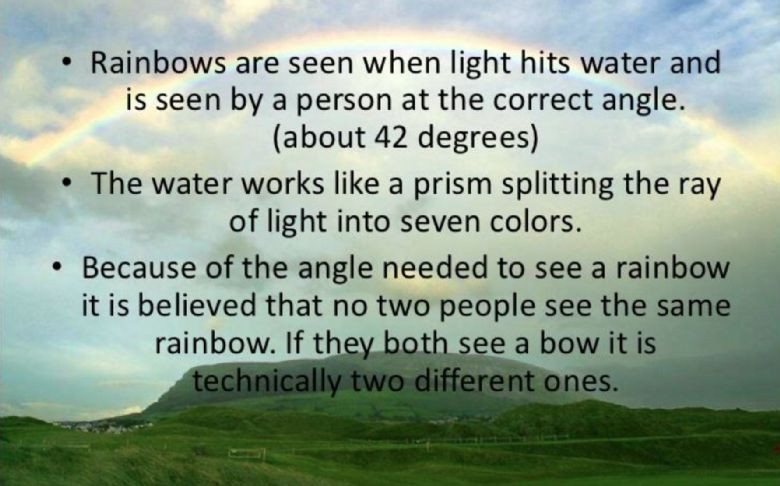 This is Freya's home learning from yesterday and it sounds like she was very busy with it all day - what an end result. Fantastic perseverance!